These easy desserts using cake mix are unique and so tasty! From decadent chocolate desserts to fruity dump cakes this collection of recipes with cake mix is perfect for people who love sweet treats but hate baking from scratch.
These easy desserts using cake mix are perfect for family get-togethers and a simple way to make tasty recipes that still count as homemade.
Jump to:
Why start recipes with cake mix
Using a boxed cake mix as a dessert base is a quick way to make lots of sweet recipes without having to bake from scratch.
It's easy to amp up a boxed cake mix by adding other ingredients. Whether you're trying to add moisture or come up with unique flavors, a cake mix helps create a delicious dessert every time.
It cuts down on the number of ingredients you need to prep for your recipe and also gives you a consistent flavor to work from.
Box cake mix desserts allow you to get really creative and create all kinds of different sweet treats that take very little effort.
There are tons of different things to do with chocolate cake mix and recipes using white cake mix that you'll love!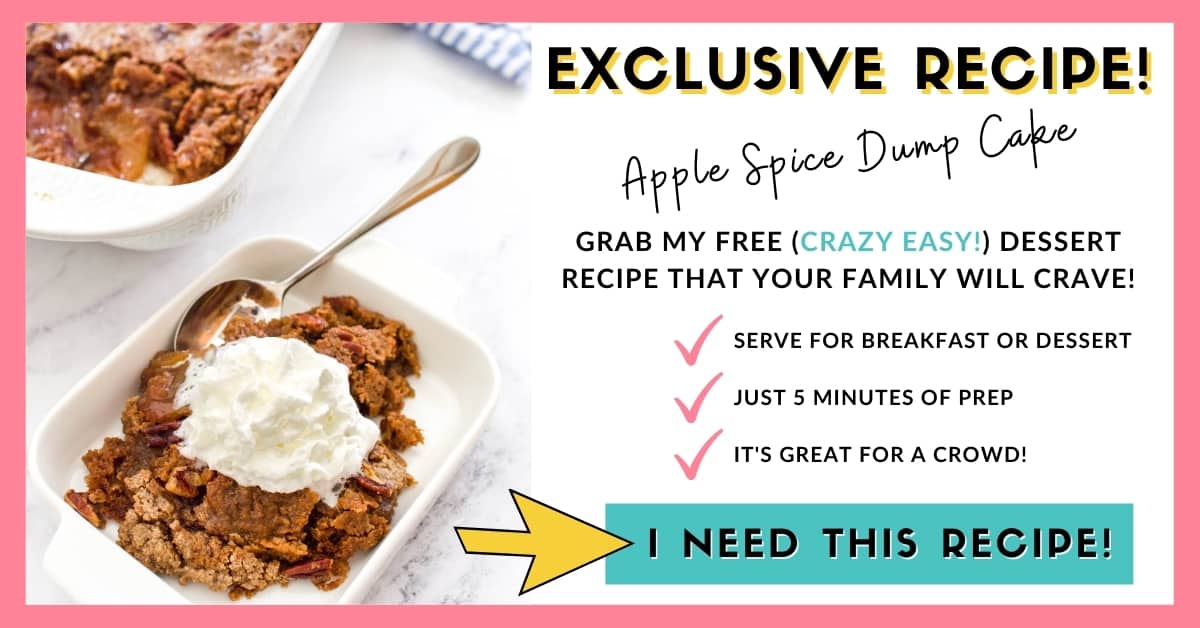 Things to Make with a Cake Mix
Cake
Whether you're sticking to a basic sheet cake or jazzing it up by making a moist poke cake, a boxed cake mix makes a simple dessert that has a consistent taste every time.
Cupcakes
Plain or infused with alcohol, boxed cake mix is a great place to start when you need to make a batch of these delicious handheld treats.
Dump Cakes
Delicious dump cakes use the dry cake mix which, when mixed with melted butter, creates a super sweet and tasty crust.
Bundt Cakes
Bundt cakes start with a batter made from box cake mix and add things like dry pudding or even wine to add more flavor.
Cake Mix Cookies
Cake mix cookies have a fluffy consistency and a flavor, unlike traditional cookies.
Cookie Bars
Cookie bars let you really play with unique flavor combinations and make a baked dessert that you can eat with your hands or serve on a plate.
And you can still call these cake mix desserts homemade, which makes me happy!
And you can also do some fun things with a boxed brownie mix. Make Beer Brownies for game day. Or stack them up like a Brownie Cake!
Desserts with Cake Mix
What can I do with boxed cake mix? Everything! This collection of quick and easy cake mix desserts will help you think outside of the box and make simple homemade desserts. These box cake mix hacks can help you make not just cakes but unique recipes that will make your mouth water.
Tips for using boxed cake mix
The dry boxed cake mix (that hasn't been turned into batter) has that cake flavor you love which makes it a great ingredient to add to all kinds of cake mix desserts even when they aren't baked .
Instead of using water or milk to create one of the above cake mix desserts, consider using lemon juice, orange juice or other flavored liquid to add even more flavor.
If adding nuts to a boxed cake mix, toss them in some of the dry cake mix first. This will help keep them from sinking to the bottom of the batter.
Frequently asked questions
How many cupcakes does a box of cake mix make?
Recipes using cake mix typically make around 24 cupcakes, but it will depend on how much you fill the cups.
What to add to cake mix to make it taste more homemade?
If you want to use a boxed cake mix and make a cake that tastes more homemade, add an extra egg than what the back of the box calls for. Also swap out the water for milk and use melted butter instead of the oil.
What can I add to cake mix?
Cake mix is super versatile and you can use all kinds of ingredients to make them. As you saw in my list above, you can use soda, you can use may, and you can use yogurt, sour cream and even melted ice cream to add more flavor! Cake mix desserts can be made all kinds of ways!
More easy dessert recipes
Top your cakes and cupcakes with a tasty Cool Whip Frosting. Or try a Russian Buttercream.
If you love angel food cake you need to browse my list of Angel Food Cake Desserts! Even the ones that want you to make the angel food cake from scratch can be subbed with boxed cake mix!