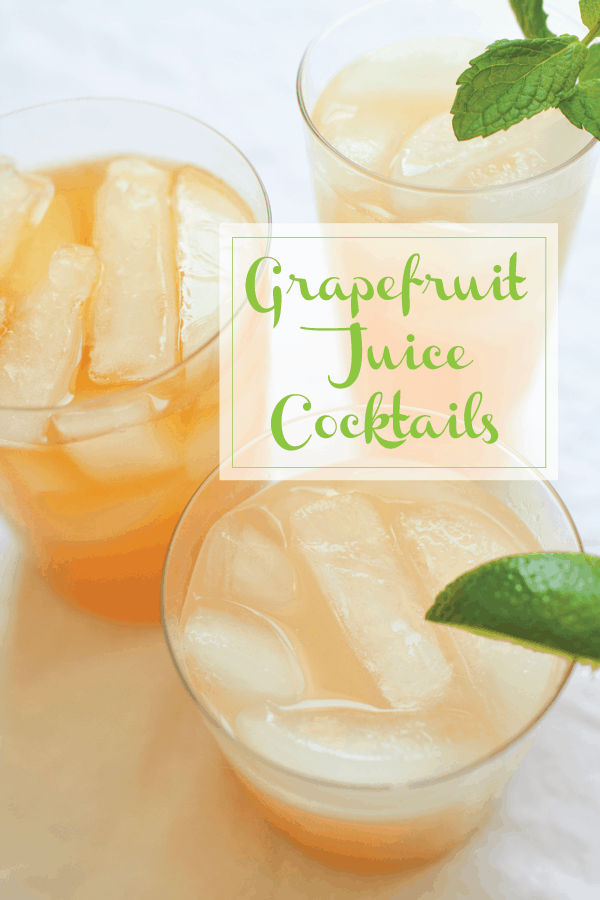 Over the summer I realized that I love grapefruit juice in my cocktails. It happened rather by accident. I have never been a huge fan of the bitter fruit. And I can't say I have ever willingly picked up a carton of grapefruit juice from the grocery store. But one day at my neighbor's house, she decided to make us cocktails. And she squeezed some fresh grapefruit juice into our glasses. We were just experimenting so our first round had vodka. Hello there. So good! On the second round we moved on to store-bought juice and rum. Again, SO good but totally different to the first cocktail! So I came to the conclusion that grapefruit juice cocktails are the best.
But all juice is not created equal. I have tried several brands from the grocery store but I very much prefer the Trader Joe's grapefruit juice. It tastes the most fresh, has less sugar but is still not too bitter. So if you know you are going to be making some of these citrus forward cocktails, be sure to factor in a special trip to TJ's.
What I found with rum is that it sweetens up the grapefruit juice a bit and creates a warmer drink, if that makes any sense at all. For me, all I need is a little rum in the juice but if you are looking for something a bit more special, try this Rosemary Grapefruit Mojito.
Of course you can make a delicious grapefruit margarita but you can also make this sophisticated take on the juice and tequila with a Paloma.
If you prefer to vodka in your bevvies, there are several drinks for you to try. Grapefruit juice, vodka and some grenadine – pretty AND delicious. Or try a Salty Basil Dog.
Don't they just look pretty?! I don't get too caught up in the cocktail glass, a simple tall or short glass will work for most of these. Cocktail aficionados might tell you otherwise but I have neither the storage nor money to completely outfit a bar. After your first drink, you won't care anyway if you have the "right" glassware. So drink up.
How do you prefer your grapefruit juice cocktails?