Do you know what is the best vodka for Moscow Mules and other vodka recipes? I'm sharing my favorite brands that are affordable, versatile and easy to find!
Served in a copper mug and topped with fresh mint leaves, Moscow Mules are a classic cocktail you can enjoy any time of year. And since this drink is so iconic, it requires just the right mix of ingredients including delicious vodka!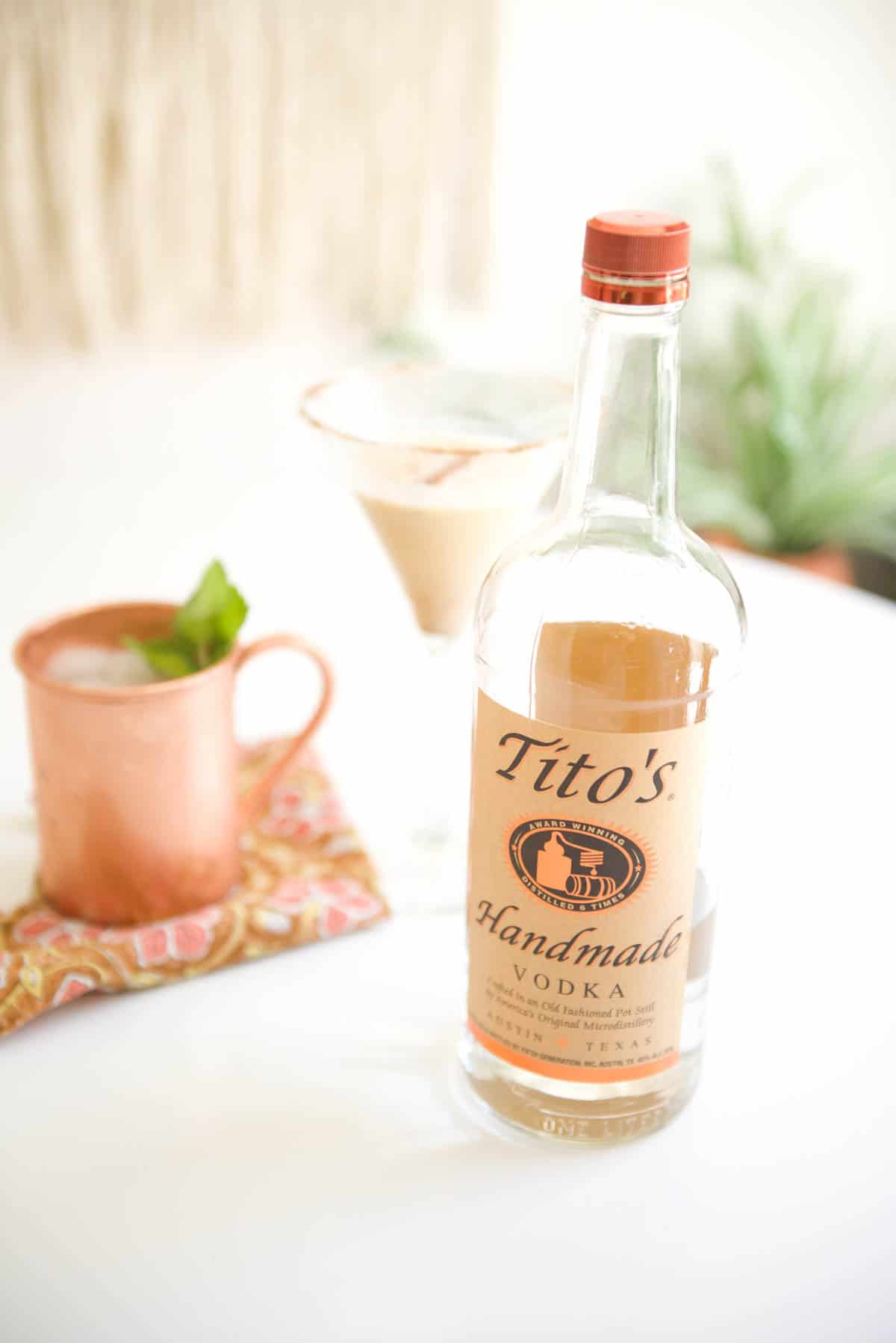 Vodka is one of those things that most people have in their cupboards. But it took me YEARS to actually reach for it, on purpose, when making cocktails at home.
Vodka Recipes are quick and delicious and over the years I've shared tons of easy cocktails. That's given me a little bit of insight into what is the best vodka for Moscow Mules and beyond.
Jump to:
What is Vodka
Vodka is a distilled spirit often made from grains or potatoes. Vodka is typically a clear liquor with a neutral flavor and certain varieties are gluten-free.
It's a liquor that most people have in their home bar as it can be used for cocktails, shots and even sipping (although I feel like that is for people who know about the nuances).
Vodka doesn't really have too much of a taste. When I did a vodka tasting at home a few years ago, I noticed that you could detect differences in the smoothness, the burn on your throat, and a little bit in the flavor (although it can be a little antiseptic-like when sipped straight).
Vodka tastes best when chilled so you'll need to plan accordingly.
This essential cocktail ingredient is also found in a variety of popular drink recipes:
I am not going to get into all the details of what makes good vodka. Because I truly don't know. This post shares my favorite brands that are great to use when making Moscow Mules.
As I mentioned in the intro, the base of a Moscow Mule is vodka, ginger beer and lime. So you want to make sure you are creating a tasty base to build from when you make variations.
In my opinion, you want a good enough bottle to not feel like you are drinking nail polish remover that doesn't cost an arm and a leg.
Since there are so many cocktails (and other things like essential oil room sprays and cupcakes) that use vodka, it's something that you can get a lot of use out of.
Types of Vodka
There are a few different types of vodkas to choose from when looking to buy a bottle.
Grain Vodka
One of the most popular varieties of this classic spirit is made by fermenting and distilling a grain, like corn, rye, and wheat.
The neutral flavor makes this one of the best vodkas for a Moscow Mule because it allows the other flavors of the mixed drink to shine through.
Potato Vodka
Vodka is sometimes made from potatoes instead of grains. Potato vodka has slightly more flavor than grain vodka and is what you may grab if sipping on its own. I use it to make a Vodka and Orange Juice.
It can also be used in cocktails because again, a regular cocktail drinker probably won't be able to detect the nuances in flavor.
This variety is gluten-free so it's great to use at parties or with friends who you are unsure about their dietary needs.
Flavored Vodkas
Since vodka is a neutral liquor, it showcases added flavors really well. There are an endless variety of different flavored vodkas you can choose to create unique Moscow Mule recipes.
To enhance the flavors of a traditional Moscow Mule, try using a ginger-flavored vodka like Belvedere Ginger Zest which would play well with the ginger beer.
Or create a unique recipe by adding new flavors, like Vanilla Vodka or Ketel One Botanical Cucumber and Mint. I used Sangria Vodka in my Slushies Vodka Sunrise.
You can even make your own DIY Flavored Vodka as I made by adding orange peel. It's a great way to infuse a cocktail with a little more flavor!
How to Choose Vodka
With so many different vodka varieties and flavors to choose from, you're probably wondering how to pick the best vodka for Moscow Mules. There are a couple of different factors to consider when choosing a good vodka.
Your Flavor Preferences
Since vodka is a pretty versatile flavor that blends into cocktails really well, ask yourself if you want something with a lot of flavors to stand out from the other cocktail ingredients?
Or do you want something with a more neutral flavor to blend into the other ingredients in the drink? Most of what you find in the grocery stores will be a nice versatile bottle.
Head to a specialty liquor store to find higher-end vodkas and ask for their suggestions. Or do research to find something that would be delicious sipped straight.
Since I like to keep my home bar small, I suggest finding vodka that you can use to make all kinds of delicious cocktails, even the liquor-forward types like a gimlet.
Price
When it comes to a budget for your vodka, I would suggest that you don't use lower-quality brands since those typically have a bolder burn.
But there's no need to use a super high-end bottle, either. A moderately-priced brand, like Tito's, is a great option thanks to its smooth flavor and affordable price point.
I suggest buying a small bottle (even those airplane-sized bottles) of the brand you are interested in and trying out a few, over time, to find something you like.
Conclusion
There isn't one clear winner on what is the best vodka for Moscow Mules It comes down to personal preference and price.
My go-to is usually Tito's. It is a reputable brand and works well in shots and cocktails. I am not a straight vodka sipper but it is also delicious in my Cucumber Gimlet.
I think the Best Vodka for Moscow Mules is one from this list:
I like to keep my bar small so I will usually only have one bottle at a time. And maybe one or two flavors of flavored vodka.
Obviously, these vodka brands will work for cocktail recipes too, but I'm just a HUGE fan of Moscow Mules.
What is your favorite brand of vodka? Leave a comment below!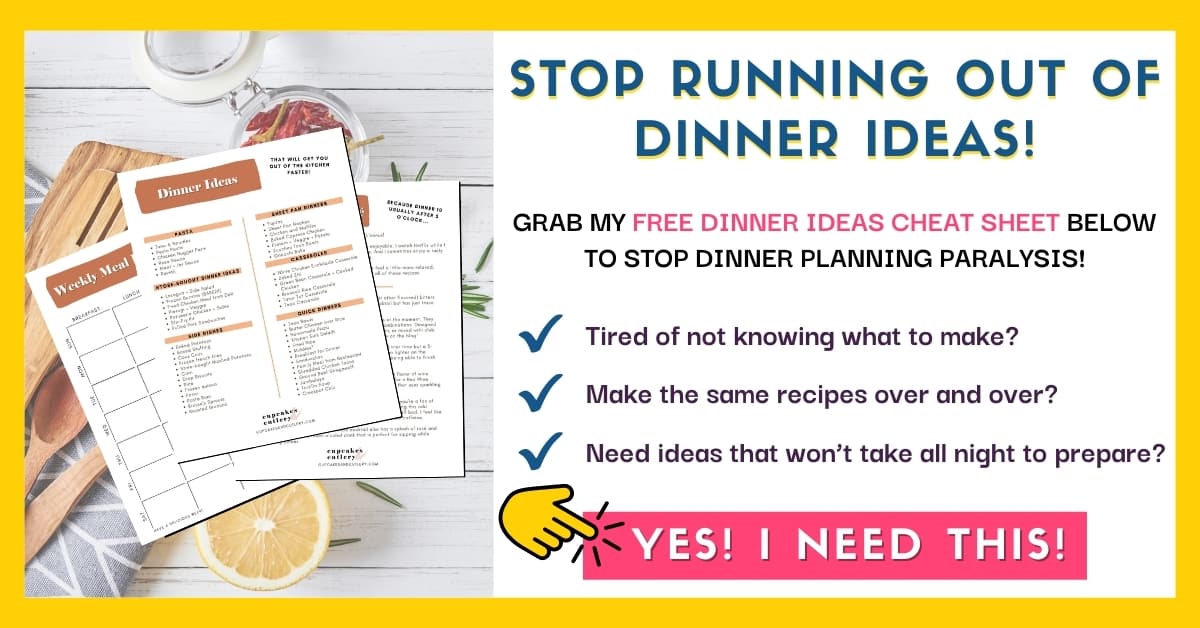 Delicious Moscow Mules to Try