This is the legit recipe for Corner Bakery Overnight Oatmeal that they serve in their restaurants! And I can't get enough of it! It's easy to make in the refrigerator and is a breakfast recipe your whole family will love!
With almonds, dried fruit, and chunks of banana and apple, the yogurt-soaked oats are full of flavor and the perfect way to start the day! Add this to your meal plan now!
My son and I were treated to breakfast at our local Corner Bakery. They shared their recipe for the Berry and Almond Overnight Oats with me and are allowing me to share it with you. All opinions are mine. Originally posted July 18, 2014.
Have you ever had refrigerator oatmeal? It's basically overnight oatmeal but takes even less time! Ready in just about half an hour, this recipe is delish!
This post has been updated with better images and step-by-step instructions so you can make this delicious cold oatmeal recipe perfectly every time.
Why This Recipe Works
Growing up, I only remember eating flavored oatmeal packets. Or if my mom made regular oatmeal, I covered it completely with brown sugar.
A few years ago the overnight oats craze hit and for good reason. They are simple to make, delicious, and can be on the healthy side (if you watch what ingredients you are adding).
After a recent media tasting (where they had me in to sample some items off their menu) they generously shared the recipe for their Corner Bakery Refrigerator Berry and Almond Overnight Oats Recipe!
This isn't a copycat recipe. It's THE recipe!
I'm mildly obsessed with their refrigerator oatmeal. It's a bit different from an overnight oats recipe in that it only needs to sit for about half an hour (although you can leave it overnight).
Plus it has fruit and nuts mixed in which is a great way to sweeten it up without adding tons of sugar. This cold oatmeal recipe is delicious! And now you can make it at home.
The Corner Bakery Overnight Oatmeal recipe blew my mind and probably wasn't something that I would have normally ordered.
I probably would have had one of their delicious pastries or eggs and bacon like my son! The apple hand pie was crazy good, of course, I had to have a bite.
The yogurt adds some protein which is great to have in the morning.
This recipe makes a pretty big batch, which is another bonus. We usually have enough for breakfast for a few days. And once you make it the first time, then all you have to do is serve it. It's the breakfast that keeps on giving.
If this Corner Bakery Overnight Oatmeal recipe sounds tasty to you, you may also like my Banana Oatmeal Smoothie recipe and my Yogurt Toppings post. And check out these healthy breakfast ideas that are great for moms.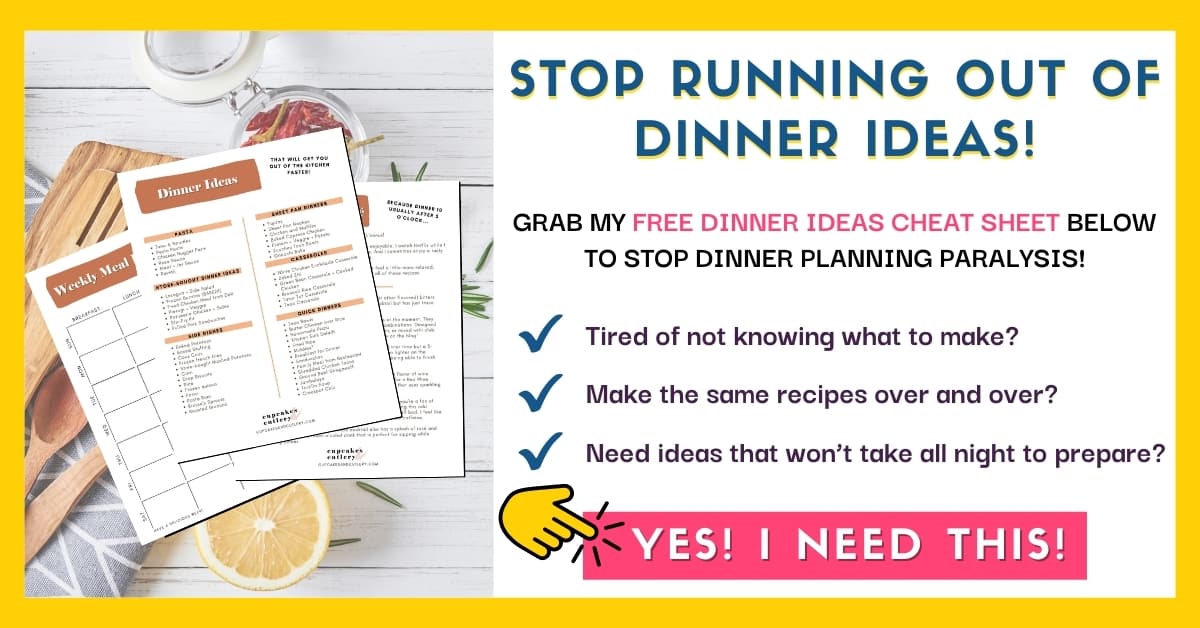 Ingredients
While I can't recreate their delicious raisin bread crisps, I love recreating the cold, Corner Bakery overnight oatmeal at home.
You can find a printable recipe card near the end of the post. But to get started, here's what you'll need.
Ingredients
I made a few substitutions on this batch that I wanted to call out. I left out the sugar and the flavor wasn't as great as it is when you order from Corner Bakery. But if I eat this often at home, I like it to have less sugar (flavored yogurt already has a lot!).
I also used whole milk because that is what we had on hand. It didn't make much difference flavor-wise.
I used dried cherries instead of cranberries and raisins. I didn't like them as much as they didn't have that tartness that cranberries have which makes a great contrast to the other fruits.
(Plus you can use leftover cranberries in a Cranberry Christmas Cake. Even if it's not Christmas...)
I had slivered almonds on hand so I used those instead of sliced almonds. I toasted them and they were a great way to add in some crunch. (Use leftover almonds on the Kale Salad with Prosecco Dressing. YUM!)
How to Make Corner Bakery Overnight Oatmeal
Mix oats, cranberries, currants (if using) and sugar (if using) in a large bowl. Add the milk.
Add the yogurt, mix well and let sit 15 minutes.
Dice the apple and banana.
Add them to the oats mixture and let sit another 15-30 minutes.
No, it's not that pretty. But it's delicious!
I like to store the Corner Bakery overnight oats in a glass container with a lid.
Top with fresh strawberries, blueberries and toasted almonds.
This is served chilled. And it's fruity and delicious.
Plus, it's even quicker than making traditional overnight oats.
Top Tips
I always suggest following the recipe completely the first time to see what it really should taste like. After that, you can make modifications to the ingredients to suit your taste and dietary preferences.
You can leave this in the fridge overnight so it makes a great make-ahead breakfast idea.
This recipe will stay fresh for a few days but is best served on the first day. In order to keep it longer, you may want to keep the fruit out and add them fresh each day.

This Corner Bakery Overnight Oatmeal recipe is perfect for any time of year! It means your kids will have a healthy-ish breakfast plus you don't even need to cook it!
It's so easy and tasty! Or you can head to your nearest Corner Bakery and have them make it for you!
When I make a batch, my youngest grabs it not only for breakfast but also for a snack during other times of the day.
There is great protein and lots of calcium from the yogurt. Plus all that fruit!
This refrigerator oatmeal recipe is super easy to make and totally delicious to eat. Make a big batch early in the week and enjoy this chilled oatmeal all week long!
Related Recipes
Corner Bakery Overnight Oatmeal Recipe
This delicious Chilled Swiss Oatmeal Recipe from Corner Bakery is a family favorite! With toasted almonds, dried fruit and chunks of banana and apple, these creamy refrigerator oats are cold and yummy! Topped with fresh berries, this easy breakfast is one the whole family will love.
Print
Pin
Rate
Save
Saved!
Instructions
Mix oats, cranberries, currants and sugar in a large bowl.

Add yogurt and skim milk, mix well and let sit 15 minutes.

Dice the apple and banana, add to oats mixture and let sit another 15-30 minutes.

Top with fresh strawberries, blueberries and toasted almonds.

Serve chilled.
Notes
You can leave these oats to sit overnight but they can be ready in just about half an hour.
If you don't have all these ingredients at home, you can leave out what you don't have and use what you do.
You can also swap out the type of nuts and berries based on what you prefer.
I've made this recipe with different types of milk and it works just as well. I have not tried alternative milks, like almond, but I think it would work pretty well too.
Nutrition
Serving:
1
cup
|
Calories:
293
kcal
|
Carbohydrates:
50
g
|
Protein:
12
g
|
Fat:
6
g
|
Saturated Fat:
1
g
|
Polyunsaturated Fat:
1
g
|
Monounsaturated Fat:
3
g
|
Trans Fat:
1
g
|
Cholesterol:
5
mg
|
Sodium:
84
mg
|
Potassium:
497
mg
|
Fiber:
5
g
|
Sugar:
21
g
|
Vitamin A:
164
IU
|
Vitamin C:
5
mg
|
Calcium:
248
mg
|
Iron:
2
mg