Moms are busy, but that doesn't mean they can't find 15 minutes for themselves throughout the day! Here are 15 ways to take time for yourself each day to focus on your wellness and help you feel refreshed.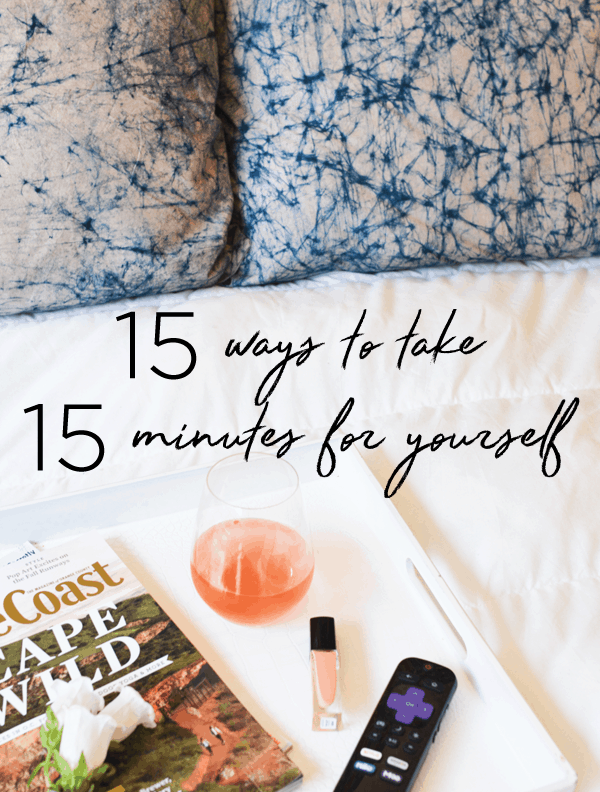 These quick and easy self-care ideas are sponsored by Café Breaks.
Mom life is hard. And you may feel selfish when you make time for yourself. But we deserve it. And sometimes a quick break is all it takes to change our mood and feel a little refreshed.
Of course, we put our families first, but that doesn't mean we can't check in with ourselves throughout the day too. Give yourself a break!
Jump to:
Why You Need a Break
If you're wondering how to start focusing on yourself, let me help you!
These breaks don't have to be elaborate. They're just supposed to make you happy and feel a little more like the gal you were before you had kids.
Sometimes we forget about what truly makes us happy, as individuals, because we don't think we have time for it. But it's important to make the time.
These self-care ideas can be done at home and are a great way to add in a relaxing time-out to your day.
Of course, taking this time for yourself gets easier as your kids get older. If you have toddlers, some of these may not be feasible and you may not get to do them daily. My kids are in 8th and 11th grade and it's AMAZING!
Plus I think it's super important for you to show your kids that you value yourself and your interests and that each family member is no more important than another.
I like to find little ways to reward myself throughout the day. And I always try to make chores (like laundry) a little more enjoyable. But when I can, I look for small chunks of time to focus on myself.
Read more self care posts: Self-Care for Spring, Self-Care Ideas for the Holidays (that work other times of the year too), Self-Care inspired by the movie, Tully.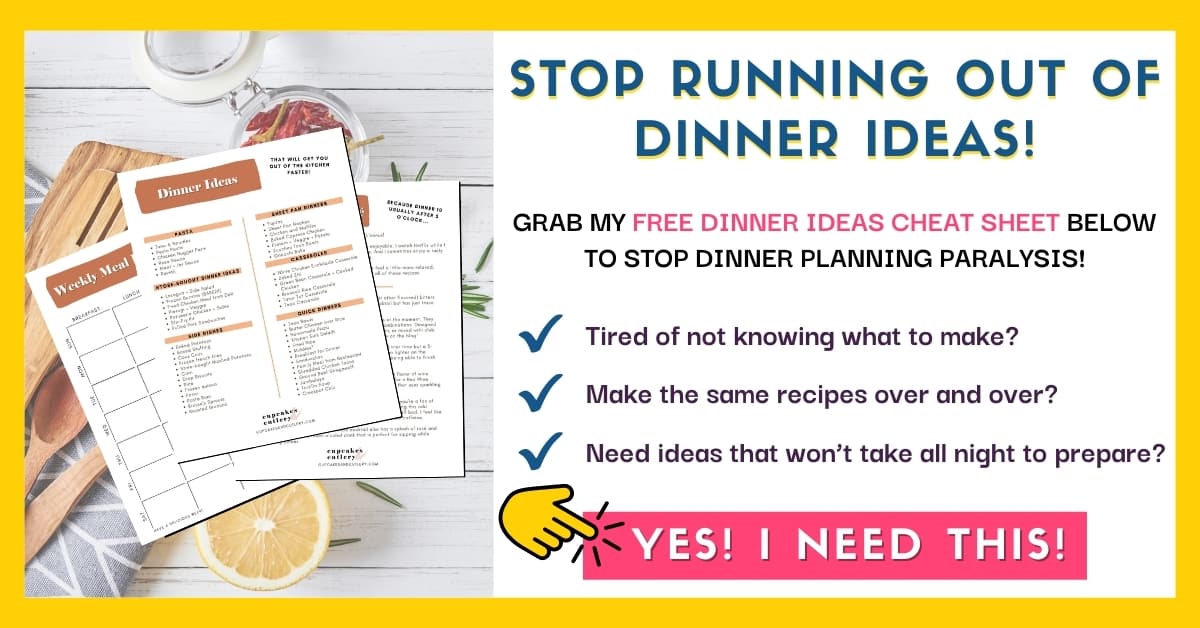 15-Minute Breaks to Take Each Day
It can be easy to forget about your own needs when you're constantly taking care of others. But it's so important to make sure you're taking care of yourself too. When you're happy and healthy, you're able to be a better caregiver to those around you.
And all you need is just 15 minutes!
1. Read a Boo

k

While you won't get through much of it in 15 minutes, it will allow your brain to forget about the stresses of the day. I used to think I could only read on airplanes, when not traveling with my kids.

But now I don't believe that. You can read during the day. Set a timer and sit down and give that book your undivided attention.

Or read at the same times as your kids during homework or bedtime. The books don't have to be all brainy either. Sometimes the easy readers are exactly what you need!

You don't need to tackle that thick novel you've had for years. You know what you like to read so take a reading break!

Check out Pouring Over Books, a subscription box for book people who love coffee. These curated boxes are created by a book lover who loves to encourage women in their reading journey.

Save the parenting books for another time. This should be pure enjoyment.
2. Make Some Infused Water
Although I start my day with coffee, I move on to water right after. But that can get boring.
Take 15 minutes to prepare an infused water recipe. It takes almost no time at all but is such a treat! Flavored water is my jam.
While in this case, you are taking time to make something, you get to reap the benefits all day long!
You should also know you can infuse wine too...
3. Get Out and Grab a Drink
You can make your own cup of spiced coffee. Duh. But a cup of coffee made by someone else, for you, tastes SO much better.
Or pick up your favorite iced tea! Or try something new. This shouldn't be a trek to some far-off location. Just pop over to your neighborhood spot to grab a drink.
It can totally lift your mood. Save the big excursions for your next coffee date with the girls.
This will give you some fresh air and a delicious drink to enjoy but you can jump right back into mom life.
4. Play on Your Ipad
A good game of Candy Crush is good for the soul. But I have to admit that since I'm at a high level now, it's harder to level up.
I had to download Candy Crush Soda Saga and Candy Crush Jelly Saga so I can actually play for a while. Or solitaire. I love me some solitaire.
Whatever you enjoy doing on your Ipad, do that. Sometimes I like to browse Pinterest. Sometimes Instagram. Whatever floats your boat at that moment, do it. And do it for 15 minutes.
5. Make a Playlist
For me, music makes the world go around. I often find that I create playlists when I have tons of other things to do. But that's ok. It makes me happy.
I use Spotify and it's super easy. I make them for all types of moods and then listen to them when I'm working, driving, and cooking dinner.
Here are a few of my playlists to get you started:
My Beach at Sunset Playlist is over 10 hours of music that is chill and great for creating a relaxing ambiance.
This 80's Inspired Playlist features music that sounds like it was made in the 80's but it wasn't. I love that vibe with synthesizers and a little bit of warble.
My Girl Crush Playlist is all my favorite female artists. It is indie heavy and really easy to listen to.
6. Take a Walk
Sometimes you just need to refresh yourself and get outside for a second. I'm not talking about exercise. Ew. Take a scenic walk, listen to some tunes, look around.
Just get out of the house. Even a quick walk around the block is good enough. The fresh air will do you good and is a great way to focus on yourself.
Shoot. Toss on some weights and call it exercise!
7. Write Something
Write in a journal or make a list of ideas of creative projects you want to tackle. I don't personally have a journal. No wait, I have a blog!
But I do like to write down things I've been thinking about whether it's an idea for a craft or a recipe. I can't even tell you how gratifying it is to create a Target list!
Maybe even make a bucket list!
8. Make an Essential Oil Blend
I don't know if you are into the oils, but I totally am. While I believe they help with certain things like falling asleep and stomach aches, etc. I also just love how they smell!
Put a little lavender in your diffuser and you'd swear you just walked into a spa. OK, that might be an overstatement but taking a few minutes to make a blend that will brighten your mood is a great idea!
This Good Vibes Room Spray blend is a good place to start.
9. Swap out Photos
I love the photos I have up around my house. But most are very old and we've taken so many amazing photos since those were framed.
Taking a few minutes to sort through photos on your computer, or that you've already had printed is really fun. It's a quick walk down memory lane.
Then when they arrive (because no one GOES somewhere to print pictures anymore) you can put them in your frames and your whole family will love it!
10. Curl Your Hair
Or straighten it. Do whatever style you never have enough time to do in the morning. I get up at quarter to 6 every day so there's no chance I'm getting up any earlier just to do my hair.
Getting the kids off to school is the focus, my hair is not. But some days I like to try to at least look a little more presentable at pick-up.
Taking 15 minutes to make your hair cute does wonders for your overall outlook. At least it does for me anyway.
Don't want to take the time with your hair, use my FAVORITE hair product of all time, 8 Second Wonder Water. It makes my hair feel like silk and literally takes 8 seconds.
11. Read a Magazine
I have always been an avid reader but now they just stack up in my kitchen until they form a leaning tower. There's always something I think that I should do instead of flip through a magazine.
So when I actually do, it's extra special. You can easily get through a magazine in 15 minutes, especially if it's a design magazine. Doing this is in the middle of the day is so freeing!
12. Pour a Glass of Wine
(When it's time-of-day-appropriate. I'd say no mimosas prior to 9 am...) You deserve it! A glass of wine while preparing dinner is amazing. And something I almost never do!
I'm not suggesting you get hammered (but that's totally up to you, I don't really judge). I've also found that a nice glass of wine makes laundry folding a little easier to swallow.
If you aren't ready for wine but want to feel like you're having a cocktail, try Bitters and Soda!
13. Paint Your Nails
In an effort to save money, I've stopped getting regular pedicures. Tear.
So my toes can end up looking like a hot mess. But taking the time to repaint them makes me feel a little more put together.
I never attempt to create any nail art looks but a simple swipe of a trendy color is sometimes just what the doctor ordered. If you're like me and are too impatient for the color to dry, use the nail stickers!
This Sally Hansen pack is my favorite. Even though it has little flecks of gold glitter, it mostly looks like black.
14. Watch TV
Get caught up on your favorite TV show or watch part of a documentary! (This will run longer than 15 minutes. 15 minutes can turn into a 36-hour binge REAL quick. Use caution).
TV is my happy place. It's my favorite way to wind down at night and an absolute treat to watch in the middle of the day!
Emily in Paris on Netflix is a quick binge. (2 seasons)
Hanna on Amazon Prime is fantastic and there are 3 seasons.
9 Perfect Strangers on Hulu is crazy. (1 season so far)
15. Take a Snack Break
Next time you're at the store, pick up a treat for yourself that you haven't tried before. It doesn't have to be super sinful and a billion calories. It could even be some exotic fruit you've been wanting to try.
For me, anything that is mocha flavored (which means chocolate and coffee!) is something I need to try. These Café Breaks pudding snacks are perfect! This little treat won't break the bank or your waistline.
They're gluten-free and 100 calories or less per cup and made with real milk. Awesome.
I added a few roasted almonds to mine because I love a little crunch in my pudding. These delicious pudding snacks can be found at your local Ralphs grocery store (look for them by the unrefrigerated pudding in the snack aisle).
But if mocha isn't your thing, these Café Breaks puddings come in several other delicious coffee-focused flavors like Caramel Latte, Chai Latte, and French Vanilla Latte. Yum!
These are also great to grab and go whether you are running errands or taking the kids to soccer practice.
---
These 15 self-care activities are the perfect way to focus on yourself a little more without totally getting off your daily grind. Hopefully, you'll feel refreshed and ready to tackle your next big project.
Related Posts