Bitters and Soda is a thing. And while it isn't really considered a cocktail, it's something you need to know about.
Mixing cocktail bitters with club soda creates a refreshing drink, with little to no alcohol.
The flavor is herbal and bitter with a hint of orange and is my favorite thing to sip over ice.
In creating a bunch of easy mixed drinks, I fell in love with the herbal flavor of Angostura bitters.
Originally posted on October 14, 2015. This post has been updated to include more information on bitters including alcohol content.
Bitters and Soda is herbal and refreshing
This "almost" cocktail is my perfect drink to sip when I need to remain in full-on mom mode.
As a mom, it's not practical for me to whip up a cocktail during the week or keep my wine glass topped off.
But there are some afternoons when I really want to sip on something that isn't just water.
It's 5 o'clock somewhere. But not here. Do you ever get stuck in that pre-happy hour time at the end of a long day craving a cocktail?
All you need is just two simple ingredients to make not-quite a cocktail.
The struggle is real you guys. I drink water all day long.
So when it's the witching hour and I want something more, but not pass out on the couch (not from being drunk, but from one glass of wine.
I'm old, you guys. This is so not how drinking in college went!) Soda and bitters is all you need!
I did not think of this drink idea myself but learned it from Susie of Susie Cakes bakery.
I was lucky enough to attend a shop opening, for her Laguna Niguel location, where they held a cake and wine tasting. Dream come true, right?!
But in chatting with Susie, she mentioned that sometimes she puts this little drink together and I just knew I would love it too. I love an herbal flavor in my drinks.
What are cocktail bitters
Cocktail bitters are the perfect way to add a flavor accent to cocktails.
They are usually a mix of water and spirits that have been steeped with aromatics, like flowers, fruit, leaves, roots, and other flavor agents.
When added to a cocktail, they add another layer of flavor that helps to balance a recipe.
The flavor is on the bitter side and you usually only need a dash or two.
Bitters alcohol content
Does bitters have alcohol? Yes.
Bitters alcohol content is between 35% – 45%. Which sounds really high considering an average glass of wine is around 11%.
But you only use a few drops in a recipe which dilutes it greatly.
Is there such a thing as non-alcoholic bitters? If you make it yourself yes! I found this easy non alcoholic bitter recipe you could follow.
Can you get drunk off bitters
Technically yes, you can get drunk off bitters. But you'd have to drink A LOT.
So much that you would probably feel sick to your stomach and still may not really feel much of a buzz.
Ingredients
Literally, this easy, almost mocktail is just club soda and bitters. There is a low amount of alcohol, lots of fizz but it will still leave you functional.
This is the perfect almost cocktail recipe!
And I felt totally validated when I saw Sonja Morgan drink one on Real Housewives of New York.
It's like a spicy spritzer (not hot spicy – flavor spicy).
A glass full of cold Soda Water (also called club soda)
A bunch of drops of Bitters (I love flavored bitters, but I mostly drink this with Angostura Bitters)
If you need it a little sweeter, add a little fruit juice or agave. I'm a club soda fan, who doesn't like sweet beverages, so I never add anything but the bitters.
Angostura Bitters is probably the most popular bitters brands. It's easy to find at most stores and it's a great price.
Also, a bottle of bitters will last you for life. I change it out every few years but I've never actually finished a bottle.
Although I might now since I've been drinking this yummy concoction more often.
How to Make Soda and Bitters
Instructions:
Add the soda water to a glass with ice.
Add a few dashes of bitters.
Give it a little stir.
Or don't. It doesn't matter all that much. This is a very forgiving drink.
The amount of bitters you use is completely up to you. I started off making this with just a few drops. And it will depend on the type of bitters you use.
But I really love to taste the flavor so I am a little heavy-handed with the bitters.
When I make this now, the drink is more of a pinky orange color, especially when I use the Angostura bitters.
And when Sonia was served her drink at a restaurant it was also pretty colorful. Bitters are an acquired taste.
Play around with it until you find the flavor that you like.
I just recently started making this with lavender bitters and it's SO good!
Top tips
If you need it a little sweeter, add a little fruit juice or agave. I'm a club soda fan, who doesn't like sweet beverages, so I never add anything but the bitters.
Also, a bottle of bitters will last you for life. I change it out every few years but I've never actually finished a bottle.
Although I might now since I've been drinking this yummy concoction more often.
Soda and Bitters variations
While this simple recipe is delicious, this is a type of drink that has numerous variations. Just change up the type of bitters you use or pair it with a flavored soda water!
Imbibe Magazine has a list of a delicious sounding Bitters and Soda combos.
How many types of bitters are there
There are a few classic cocktail bitters, and then there is a whole world of smaller brands.
Angostura – The Angostura brand is what I would say all modern bitters are modeled after. This is the one you will find in most home bars. It's relatively inexpensive and has a really great flavor.
Peychaud's – Peychaud's is another well-known bitters brand. This one has a red color and is slightly sweeter with a bit more licorice flavor.
From there, bitters are made in all kinds of flavor profiles and are a fun way to change up your favorite cocktails.
I love all the Bittermen's bitters blends, especially the Bittermens 'Elemakule Tiki Cocktail Bitters with notes of cinnamon and allspice (I used it in my delicious rum punch recipe).
But I'm thinking this Bitters set might be a fun idea too.
An old-timey use of bitters was to help settle an upset stomach. This Bitters and Soda Recipe is one of my go-to tricks when I'm not feeling great! Give it a try!
Even though this is very low in alcohol, you should still drink responsibly. If you've had 4 of these, you may want to take care when driving.
I've also read that this might be a great hangover remedy. I haven't tried that yet, but if I do, I'll report back!
Shop for Bitters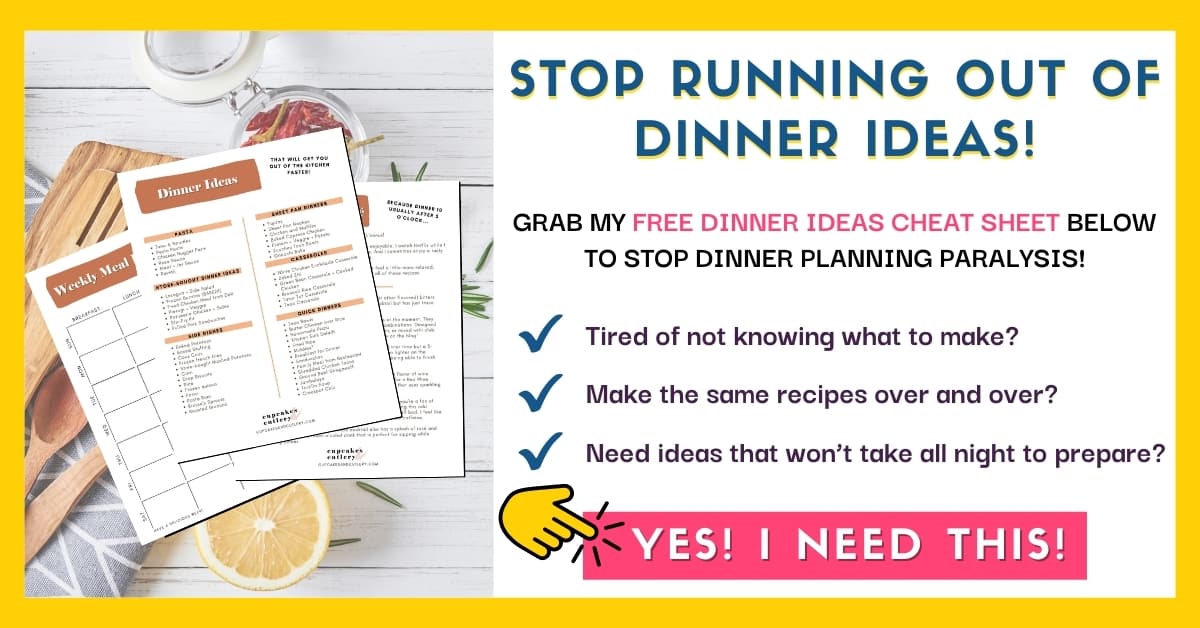 Related Recipes
Lavender Lemonade – I am obsessed with lavender lemonade during spring! It's another refreshing idea, that uses dried flowers, to give the drink so much flavor!
Spiced Cinnamon Coffee Recipe – I never go a day without coffee but sometimes I want to jazz up my boring old cup. This Spiced Cinnamon Coffee recipe adds spices like cinnamon and nutmeg, and even a little orange zest, and is a great way to add tons more flavor to a regular cup of joe.
Non-Alcoholic Sangria for Kids – Why should adults have all the fun?! This Non-Alcoholic Sangria for kids is an easy recipe, with fruit and lemon-lime soda that your whole family can enjoy.
Or see my collections of easy mixed drinks: Easy Cocktails, Moscow Mule Variations, Vodka Cocktails, and Wine Cocktails.
Printable Recipe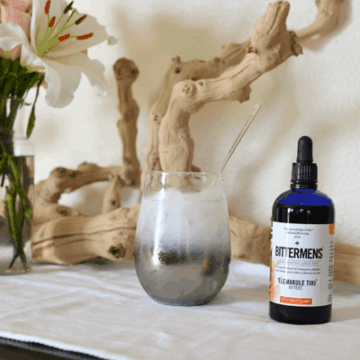 Bitters and Soda
Bitters and Soda is a refreshing almost cocktail idea with a great herbal taste. With little to no alcohol, this recipe uses aromatic cocktail bitters and soda water to create a delicious concoction that won't leave you buzzed.
Print
Pin
Rate
Save
Saved!
Instructions
Add ice to a glass of your choice.

Fill with chilled soda water.

Add Angostura, or your favorite bitters, to taste.

Give it a quick stir.
Notes
Change up the flavor by using flavored soda water.
Want this less fizzy? Try using bitters with sparkling water.
Nutrition
Serving:
1
Servings
|
Calories:
470
kcal
|
Carbohydrates:
13
g
|
Sodium:
4
mg
|
Sugar:
12
g
Bitters and Soda couldn't be easier to put together and is just a little something to kick off your evening.
To me, the club soda and bitters are super refreshing and make me feel like I'm making a little me time in the busy evening hustle. This drink isn't about feeling a buzz, it's about enjoying the flavors.