TV watching is some of my favorite self-care. My pals and I are always sharing tips on great series to stream at home. If you're looking for something to kick back with, browse this list of TV shows to binge when you need some me time.
I'm always looking for ways to take more time for myself and I LOVE watching television. I'm the crazy person who still has cable but also almost all of the streaming channels.
Not into TV? Here are some self-care ideas for you to do in your car and self-care ideas as we head into spring!
Jump to:
TV Watching Counts as Self Care
One definition of self-care is the products or practices used to take comfort or soothe oneself. And I couldn't agree more!
I think of self-care as anything you do for yourself that brings you joy. There is nothing I like more than curling up on my bed in the afternoon to watch TV. It restores me in a way nothing else can.
And it's even part of my sleep hygiene. Weirdly, I find reality shows calming and they let me turn off my brain as I prepare for a good night's sleep in my favorite sheets.
TV can help you unwind and take your mind off of things that may be stressing you out no matter what time of day it is. (Also, the Hallmark channel is great for this! Plus I have a Christmas movie drinking game for them so…
Watching your favorite show can also be a great way to bond with friends or family members as you chat about what happened like you would in a book club. And you can even plan binge-watching parties to experience the shows with them in person.
Use a show to inspire a ladies weekend getaway as an extended form of self-care! In fact, I once went on a trip with Netflix that was Kimmy Schmidt-themed!
And TV can also be educational. I've learned so much about politics from shows like Scandal, Designated Survivor and Madam Secretary.
There are plenty of shows out there that can help you relax, learn, laugh or cry. So make yourself some Truffle Cheerios or Caramel Popcorn and get to watching!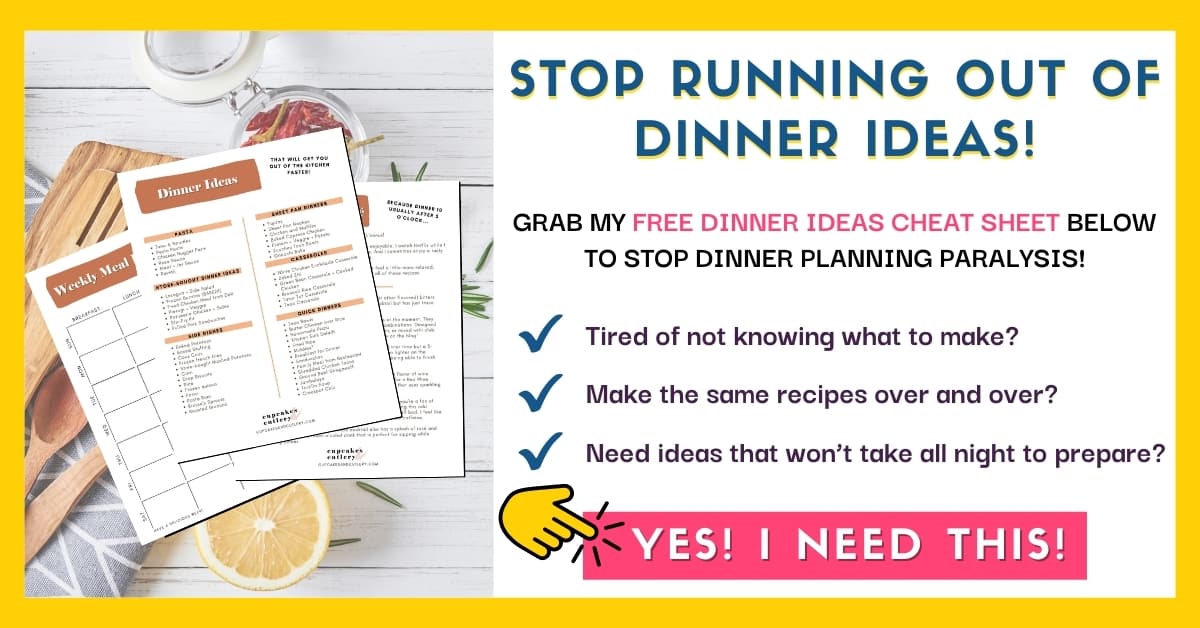 What to Watch Next
This is not an exhaustive list. This is what I have watched in the last few months. Some are new shows and some are just new to me.
But since my friends and I talk about this often, I thought others might be looking for something new to dive into also.
What to Watch on Netflix
Netflix was one of the first to start with original programs on a streaming service. They also put out full seasons so you could watch them all at once. They're my go-to for quality shows and have all kinds of original series from reality, and competition formats to scripted shows.
They also have a ton of seasons of TV shows that originally aired in other places. And of course, they have movies. But for some reason, I much prefer TV and that is mostly what I'll share with you.
*Also, this post was getting way too wordy! I am keeping the blurbs short so if you're interested in a show, search for it on the service it belongs to watch or learn more!
Dahmer
I know everyone is about Dahmer right now. And I watched it. Here are my thoughts that absolutely no one asked for but I feel like I need to share.
I am conflicted. I didn't know anything about the story so I was interested to know what happened. But while I love most of the other shows created by Ryan Murphy, he takes some liberties with the details on this one.
It made me want to know more about the neighbor, Glenda. But when I read some articles, I found out that a lot of what was in the show wasn't true (she was the real deal, no doubt about it. But she didn't live in his building like they have it in the show).
It makes for great TV but took some of the seriousness out of the story. And it's a heinous story.
It was frustrating to watch in that sense because there were important things that happened that should be taken very seriously.
Systemic racism meant that witnesses weren't taken seriously. And I don't feel like the victims were memorialized in a profound way.
It is gory and graphic. While I don't think it glorified him, the show was very polished and meant to entertain you. As entertainment goes, it was great storytelling. But it felt very salacious.
And I craved something lighter when I was done with it. And when I found my 13-year-old trying to watch it I was like ABSOLUTELY NOT! If he would have pushed it, I would have watched with him and discussed it as I don't most things should be shielded anyway.
But we had a talk about it and he didn't push it so as far as I know, he hasn't seen it.
The Real Bling Ring
This series is about a group of wealthy-ish teenagers in and around Los Angeles who would rob celebrities' homes by using social media to track their whereabouts.
They are pretty cavalier about it and you'll be annoyed with the outcome but The Real Bling Ring was a fun watch nevertheless. There is also a Sophia Coppolla movie about this ring and maybe another documentary so be sure to look for "The Real Bling Ring".
Mo
I wasn't sure what to expect from this show as Mohammed Amer is a comedian, but this doesn't play fully as a comedy.
This series follows Mo and his family, undocumented Palestinian refugees who have been in Houston for like 20 years. They've been trying to get their papers their whole lives but can't for a variety of reasons. It informs all of his actions as he tries to stay a step ahead of any run-ins with the law.
Mo shows the complexities of refugee life, it shows a glimpse of an American Muslim existence and what that means when you're trying to live your life and continue to grow and evolve as a human.
Partner Track
Partner Track is like one of those beach-read novels that are super easy to get through and just plain nice.
There are frustrating parts as you watch Ingrid, a lawyer, try to make partner at a prestigious New York law firm only to be overlooked.
And while it deals with race, being a working woman, friendship, relationships, and family dynamics the series still manages to still feel light.
I am really hoping they make a second season of this! This show would pair well with Jello Candied Popcorn.
God's Favorite Idiot
I watched God's Favorite Idiot this summer while on vacation and it was laugh-out-loud funny.
This odd show follows Clark, who appears to be God's chosen one, as he works and eventually sets out to save the world from evil. Melissa McCarthy is hilarious as she teams up to help save the day.
It's only 8 episodes and it left me wanting more. Supposedly there will be more episodes but from what I could read, it was definite.
In the Queue
Uncoupled – This is a movie but it looks really funny and I really like Neil Patrick Harris. After the breakup of his years-long relationship, Neil's character is introduced to what dating is like now which is basically hooking up.
Sins of Our Mother – This is another docu-style series with a true crime story of a woman who kills her children because she thinks it will get her closer to heaven. You know, so another super chill show…kidding.
Luckiest Girl Alive – Another movie. This one is based on the events of a writer's own life that she has managed to keep hidden until a true crime documentary team comes knocking. It forces out details that she has kept hidden and her life is once again turned upside down.
I think this one is going to be interesting because it shows that even if you want to move past traumas if someone wants to tell your story, they will do anything they can to do so without thinking of how it affects the actual people involved (similar to some backlash that Dahmer has gotten).
A bunch of new shows are being released in October, like season 3 of Love is Blind (new episodes weekly), so check the platform regularly!
Related: 3 DIY Popcorn Seasoning Recipes
What to Watch Amazon Prime TV
If you are an Amazon Prime member, you have access to Prime TV. Like Netflix, they have original programming as well as old favorites.
They've made some changes to the platform lately that make it a bit overwhelming. They now offer paid shows, shows with ads, and a bunch of nonsense that gets in the way of finding great free shows.
The Lake
I am in love with The Lake! It was so funny and entertaining the whole way through. Starring Julia Stiles, it follows the vacation of a teen and her birth dad as he revisits a lake that he used to visit as a kid.
The Julia Stiles character plays his wicked step-sister and they are at each other's throats all summer. The episodes are half an hour but you'll wish they were longer. But I just read they have announced a second season so that's awesome!
Reacher
I love action-adventure shows so this one was fun for me. There was tons of humor woven throughout and it was a fun one to watch with my husband.
Jack Reacher is an ex-military policeman who ends up the suspect in a small-town murder. He outsmarts the locals (a few of whom finally end up working with him) to solve the crime.
I liked how this one unraveled and there will most likely be another season.
Weeds
There are lots of seasons of Weeds which I love! It turned out to be a really good series.
A mom starts dealing drugs to help make ends meet for the family after she is widowed and it gets crazier and crazier from there.
It is thoroughly entertaining (and sometimes frustrating because you know where it's going to lead).
Hanna
Hanna is an action-adventure but starring a teenage girl! There's a lot more story here but watch the trailer. I could be here all day trying to explain it. It sucked my husband and me in and there are 3 seasons to keep you hooked.
What to Watch on Hulu
I'm fairly new to Hulu but have been finding lots of great shows to find on there. I only have the version that has ads but it's not that bad. This is where you can watch shows from ABC network and many others plus they have some original programming.
I really struggle with the sound difference between the shows and the commercials though. If you forget to mute it when they start you are blasted out of the room.
Handmaid's Tale
Handmaid's Tale is dark but riveting. There are 4 seasons with the 5th airing right now but since the episodes come out weekly, I'm saving them up until they are all available. Plus they still have a 6th season to shoot and put out so that's something to look forward to.
If you are interested in woman's bodily rights and what happens when they have been completely stripped away, this is an interesting watch. You may need some sauvignon blanc for this one.
Reboot
Reboot is a sitcom based on the rebooting of an old sitcom. The characters are so good. The episodes are about 30 minutes long and I was hooked by the 3rd episode.
It takes the first few episodes to get through the backstory but it's on a roll now. It's released weekly.
Reservation Dogs
This show is really well done. Reservation Dogs is by a Native American showrunner and cast, this shows what life is like on a reservation. I read a few articles about this show and the producer said many of the storylines are things that happened in his own life but it's not really a true story if that makes sense.
I laugh out loud in every episode but I would consider it a dramedy. I keep forgetting to go back and watch the latest episodes though. I wish Hulu would put them out all at once!
Welcome to Wrexham
Welcome to Wrexham is a behind-the-scenes look at the soccer club Ryan Reynolds bought with Rob McElheny. It's interesting to see why they bought it and why it means so much to them to help the struggling club win their league.
I am not a huge soccer fan like my husband is, but I really like how they've put the episodes together. They each sort of have a different focus and spend a lot of time talking to the fans.
Under the Banner of Heaven
This one was so so so so good! Murders are discovered in a Utah town and one of the investigating officers is Mormon. When they suspect that some Fundamentalist Mormons are involved, it shows the struggle between finding justice and doing what the church wants.
Under the Banner of Heaven shows some of the "secret" ceremonies (which I would have thought was made up until someone I know confirmed that is, in fact, what happens). It was riveting.
Maggie
Maggie is a super easy-to-watch comedy about a girl who can see the future. She gives readings for a living but when she unexpectedly sees herself in one of her readings, she thinks she's found her soulmate.
She finds that he has a girlfriend and this show follows what happens from there. The characters are funny and each episode is about half an hour.
The Old Man
The Old Man is right up my alley and is about an ex CIA operative that has been living off the grid. When an assassin shows up he has to deal with the past so he can live to see the future.
We're a few episodes in on this one and it's great. Some twists and turns. Great acting. And I'd like to believe I'll be that spry at that age.
On My List
The Patient with Steve Carrell looks amazing! A mentally disturbed patient wants to stop killing people so he seeks the help of a therapist. The patient holds the therapist (Carrell) hostage so that the treatment can be done in more depth. So, again, super light-hearted (wink).
Watch on Peacock
I get Peacock for free but I have a friend who will pay for it only when she sees a show that she wants to watch (I think it's a few dollars a month). You can find old Bravo shows as well as NBC shows (THE OFFICE!).
I didn't watch much of this until recently when I found some really great shows!
Killing It
This sitcom, Killing It, is outrageous. A down-on-his-luck single dad is trying to raise money for an invention but struggles to hold a job. He decides to join a contest to see who can capture the most of an invasive species of snakes. The winner gets lots of money.
He works with a friend but they encounter another guy also trying to win. I laughed out loud so many times with this one as they try to best each other. Really good and I had never heard about it, I found it browsing one day.
The Resort
A couple goes on an anniversary trip to a resort where two teens had gone missing years prior. The wife finds an old phone in the jungle that she realizes belonged to one of the kids and decides to try to figure out what happened.
The Resort has a bit of a supernatural element, but that isn't typically my thing and I still liked it. It's funny and sweet and another one that deserves to be talked about!
A.P. Bio
This sitcom used to be on NBC (which we loved) but was moved to Peacock when the streaming service first came out. They created a few more seasons of it that I didn't know about until my husband and I found them recently.
A.P. Bio is about a class of smart high school kids and their teacher who lost his job at Harvard and is now teaching to get his life back together.
He's couldn't care less about teaching the kids what they want to know, instead, he comes up with hair-brained schemes (that the whole class is involved in) to get him what he wants.
A must-watch!
Yellowstone
I resisted Yellowstone because I'm not much into western focused shows. But I started watching this and I'm hooked. There are multiple seasons so I'll be watching for a while.
The show is about a man trying to leave a legacy for his children (who don't really want it) while fighting a bunch of different groups trying to take it all from him.
It's very dark but I'm enjoying it.
Update: I'm 3 seasons in and it's still really good but dang. The end of season 2 had my heart rate up and I knew I had to turn it off early so I'd be able to sleep. I am keeping this show as an afternoon or early evening show. :)
What to Watch on Apple TV
Of course, you've probably heard of The Morning Show but it seems like Apple TV is really slow to put out original shows.
If you haven't watched them yet, you should watch The Morning Show and Ted Lasso. There aren't a ton of shows we have watched recently. But I do have a list of things I would like to see.
Tehran
Tehran follows an Israeli operative who is in Tehran on covert missions. It's full of espionage and hair-raising moments of adventure. There's also a love story. There is very little English so we watch it with subtitles. We can't wait for season 3.
On My List
Black Bird is a true crime limited series (just 6 episodes) based on a serial killer. An imprisoned, disgraced cop is forced to change prisons to befriend the killer to try to get more information out of him and keep him locked up forever.
Bad Sisters is a thriller and dark comedy based on sisters who lost their parents very young. They have vowed to always take care of each other and have each other's backs.
When one sister needs help leaving her husband, the girls come together to help her. And there seems to be a lot they need to keep covered up about it.
Loot with Maya Rudolph is one I just found the other day. She gets divorced from her tech-genius husband and finds herself with an 87 million-dollar fortune and a foundation in her name that she didn't even know existed. It doesn't have great reviews but I love Maya so I'm going to give it a shot.
Watch on HBO Max
I've been turning more and more to HBO Max for great shows and you should too.
The Flight Attendant
The Flight Attendant is really interesting. She's a flight attendant who wakes up to find the man she slept with has been murdered right next to her. She sets out to try to figure out who really did it. There are tons of twists and turns.
We just finished the 2nd season which was kind of hard to follow because it came out so long after we finished the first season. We had forgotten so much. Try to watch both seasons together if you can.
Hacks
A young comedy writer must work with an aging female comic to try to get her back into the limelight. Hacks is really well done. And yes, it's funny.
White Lotus
White Lotus follows luxury hotel employees and a selection of guests staying at the property. And it shows how their stays change as their dysfunctions become more apparent. It's quirky and felt totally fresh.
The Righteous Gemstones
An evangelical family with extreme wealth struggles to get along and do the right thing. Each member of this family, led by John Goodman, is written so well. The Righteous Gemstones made me laugh out loud constantly.
Avenue 5
Set in space on a ship designed to be like a cruise ship, Avenue 5 is a fun one. The rich tech mogul is played by Josh Gad and is horrible and amazing at the same time. There are lots of familiar faces in this one and it's bizarre and wonderful. Season two will be out any day.
Top Tips
Because I already pay the monthly fee for the streaming services, I try not to pay for a single series to watch. If I'm interested in a show, I will do a Google search to see where I can watch it for free. Sometimes if they are a series you have to pay for, they end up free a few years later.
Keep a running list of the names of shows you want to see on your phone. Then when you are ready for something new, you have a list to go from. I don't know why my mind goes blank when it's time to find something new to watch.
Check your credit card rewards! Some of them like the American Express Platinum Card have streaming credits that will happen automatically if you use that card for payment on the platform.
What have you watched that we need to know about? Leave the show names and streaming platform in the comments!
Related Recipes