Being a mom is great, but sometimes you just need some "me" time. Luckily, there are some simple ways to squeeze in some Self-Care Ideas while in your car! If your family's schedule is as jam-packed as ours, use these tips to relax during carpool.
Being a busy mom is all about multitasking. So, the next time you're sitting in the car, waiting for your kid to finish whatever activity, class or playdate they are doing, why not make the most of it?
These self-care ideas for the car are the perfect way to find relaxation and rejuvenate when you normally just be sitting around.
Self Care is Important
Taking care of yourself is a must, no matter how busy you get. That's why I'm always trying to find simple ways to work self-care into my routine. Sometimes you can only find 15 minutes for yourself. And sometimes you're stuck in the car.
As moms, we're in the car. A lot. And while we are often in the car with others, there are many times when we are just sitting and waiting. This is prime time to turn into self-care. It's quiet and private and can be more relaxing than you might think.
There are several little things you can do to improve your mood that can be done in a small space like your car. Using your time alone in the car is efficient and might even be something you look forward to.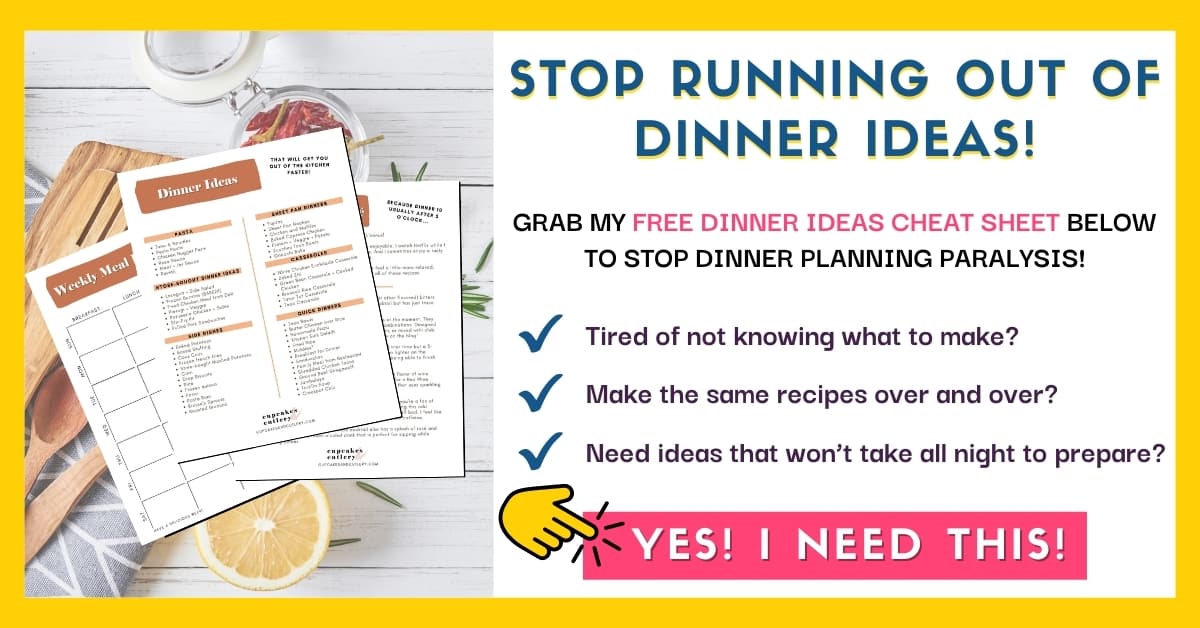 Self-Care Ideas
While some of these ideas can be done while you're on the road (like listening to your favorite podcast), most of these are great for when you are posted up outside of your kid's activity.
1. Meditate
Meditation is a great self-care practice. It's a way to focus on yourself and connect with your inner thoughts and feelings. It can help to de-stress and relax, and it can also help improve your mood. Meditation is a great way to find some peace and quiet in the chaos of motherhood.
Guided meditation can be done from an app (most are free!) and are all different lengths of time.
2. Add Aromatherapy
Essential oils are a great stress reliever for busy moms because they can help to calm the mind and body. Some popular essential oils for stress relief include lavender, chamomile, and rose.
They make an essential oil diffuser for your car (use code CupcakesSharon for 10% off) that is perfect for aromatherapy. I love to get in the car and smell my favorite blend of citrus and lavender oils. It instantly makes my car feel more like home.
Related post: Make a DIY Good Vibes Room Spray
3. Play Your Favorite Music
Music has a powerful ability to evoke memories and emotions and can be a great way to escape for a little while. Play songs that remind you of a happy time. I love to hear 90's music from my carefree college days.
Listening to your favorite music can also be a great way to block out distractions and focus on yourself.
You can combine this idea with others to maximize your self-care. My only instruction? Turn it up loud.
Related posts:
4. Do a Craft or Hobby
Do a hobby that doesn't have too many small pieces or is messy. Something like knitting or crochet is the perfect thing to do. You can easily put it in the car in a bag and can create your piece in the front seat.
Knitting can be a great way to relax because it's a repetitive activity that can help you focus on the task at hand. It can also be calming to watch the stitches form, and it's a great way to use up your spare time.
When completed, you'll have a finished project that you can enjoy for yourself or gift to someone else. It's a great way to spend your time while waiting for the kids.
5. Listen to a Podcast
Podcasts are a great way to stay informed and entertained while on the go. Many podcasts are focused on current events, parenting, health, and other topics that can be of interest to busy moms.
Listening to a podcast can help you learn new things or get inspired and are a great way to pass the time in the car.
6. Watch a Show
I'm a TV lover so being able to catch up on a favorite show or start a new one while waiting for my kid is one of my favorite forms of self-care and I'm pretty sure it is on all my self-care ideas lists.
Netflix and Amazon Prime allow you to download shows so you can watch them without Wifi. This is such a great way to pass the time. I wouldn't say that I actually look forward to rainy day pick-ups (where I have to go SUPER early if I want to get anywhere near the school) but I don't hate them.
This is my favorite backup battery to take with you just in case.
Related posts: How to Plan a Binge-Watching Party
7. Splurge on a Beverage
I don't think that self-care always has to cost something but sometimes it is nice to splurge on yourself from time to time. Whether you're splurging on the cost of a fancy coffee drink, or on the number of calories it has, do it!
It feels good to treat yourself every once in a while. Especially when hanging out in the car, a special drink (something icy in summer or warm in the winter) is a great way to focus on yourself for a few minutes.
Or make one yourself and take it with you. A spiced iced coffee or infused water is a delicious on-the-go treat.
8. Take a Walk
Leave your car for a mini walk if it is safe and you feel comfortable doing so. Just because you are waiting for your child to be done, doesn't mean you literally have to wait in the car.
If you have the time, a short walk is a great way to feel refreshed. Fresh air is a great mood lifter. This walk doesn't need to be fast-paced or count as exercise. But getting out to look around is a great form of self-care.
9. Do a Stress Relieving Exercise
I took a stress management class in college and use many of the practices to this day. One that I really liked, that is perfect to do in your car, is a muscle tension exercises.
All you have to do is tighten and release each muscle group, starting at your toes and working your way up your body. Hold the muscle tension for a few seconds and then fully release it for a few seconds before to the next muscle group.
It should take about 5 minutes to get through this routine and hopefully it will leave you feeling super relaxed. You can do this sitting up making it great for in-car self-care.
Just hope that you won't be stuck in traffic after and undo all that relaxation.
10. Write in a Journal
The car is a great place to take a break from parenting and focus on yourself. Writing in a journal is a great way to do just that. It's a private space where you can be honest with yourself, and it's a great way to track your progress and reflect on your day-to-day life.
Whether you're writing intentions, setting goals or just getting some thoughts off your chest, a journal is a great way to let things go or have a place to keep all your thoughts together.
This steering wheel tray makes this even easier.
11. Get Cozy
Being stuck in the car on a cold day can be miserable. One way to keep cozy in the car on a cold day is to cover yourself with a soft blanket. It doesn't have to be big and bulky. Something small and thin can still add another layer and help not feel drafty.
A soft, sherpa sweatshirt is another way to stay comfortable in the car without feeling confined by a big heavy jacket. And using a scarf to keep your neck warm is another great way to warm yourself up when waiting in the car.
12. Do Sodoku or a Crossword
I don't want to sound like an old lady here but keeping your mind sharp is seriously something we have to start thinking about. Doing a puzzle, like a sudoku or a crossword is a great way to engage your brain. (Here's a great book of puzzles).
There are tons of other word puzzle styles available so look for one that you enjoy. I love to do a search-a-word. You could even look up trivia games on your phone to test your smarts.
13. Stretch it Out
When you're stuck in the same position too long you can feel achy. If space allows you can do some simple, seated stretches. It's a great way to stave off tension in your neck which is the fastest way to a headache for me.
If the weather is nice, you can even get out of your car to do a full-body stretch. Taking a few minutes to take stock of what your body needs can help you feel less stressed.
14. Eat a Favorite Snack or Treat
I LOVE Nerds, but I don't eat them all the time. Sitting in the car, waiting for your child, is the perfect place to enjoy a sweet treat. It doesn't have to be candy, it can be whatever you consider a special snack.
Nerds are tiny, so it could be risky if you spill them ALL over the car. But it's a chance I'm willing to take. What is your favorite treat?
15. Call a Friend
Yes, on the phone. Talking with a friend on the phone can be a great stress reliever. It allows for an outlet for emotions. It can also help to get another perspective on a situation.
Lastly, talking with a friend can be fun and provide a break from the stresses of life. My best friend lives out of state so our phone calls are long. But it can be hard to find time to chat. Sitting in the car is the perfect time!
I always feel refreshed after talking with my bestie. There is no better self-care!
16. Read or Listen to a Book
Reading a book is a great way to practice self-care because it's a relaxing and calming activity. It can also be a way to learn new information or get lost in a fictional world. Books can help you disconnect from the outside world.
Your car is also a great place to listen to an audio book if you prefer. Call me old-fashioned but I love to hold a book in my hands and turn the pages. I've never been able to get into audio-books but I know that many people love them.
17. Enjoy the Ride
Taking a different route to your destination is a great idea because it can help you explore during a time when you have to be in the car anyway. It can be a fun way to discover new things about your hometown or city.
Additionally, it can help relieve the boredom of doing the same task over and over. If your child has a weekly appointment, going a different way can make it feel less like a chore and like you are living Ground Hog's Day over and over again.
18. Play a Game on Your Phone
I don't often play video games but sometimes it can be the perfect mindless activity. Your phone is the best place to play when you're in your car. And you can turn the sound on and feel validated with every right move you make.
It's a great way to pass the time and you can build off your success on your next carpool.
19. Face Massage
My nighttime routine is already too long but I love the idea of adding some face massage. Taking your face roller along in the car is a great idea! In either of the front seats, you'll have access to a mirror and can casually roll your face.
If grooming in public makes you uneasy just try to park facing a building or out of the way.
Need more self-care suggestions? I love this self-care book which has even more ideas that can be done in the car.
Car Tray / No Worries Book / Backup Battery / Face Roller / Car Oil Diffuser / Self-Care Ideas Book / Travel Blanket Set
With the help of these quick self-care ideas, you can start putting yourself first – no matter how little time you have to yourself! And since you can easily do each of these activities in your car, there's no excuse for not squeezing in a little more "me" time into your day.
Related Posts