It's sweet and a little spicy and a great mixer for cocktails! No matter what time of year, this list of fun Fireball Cocktails will help you find a tasty drink with just the right amount of kick.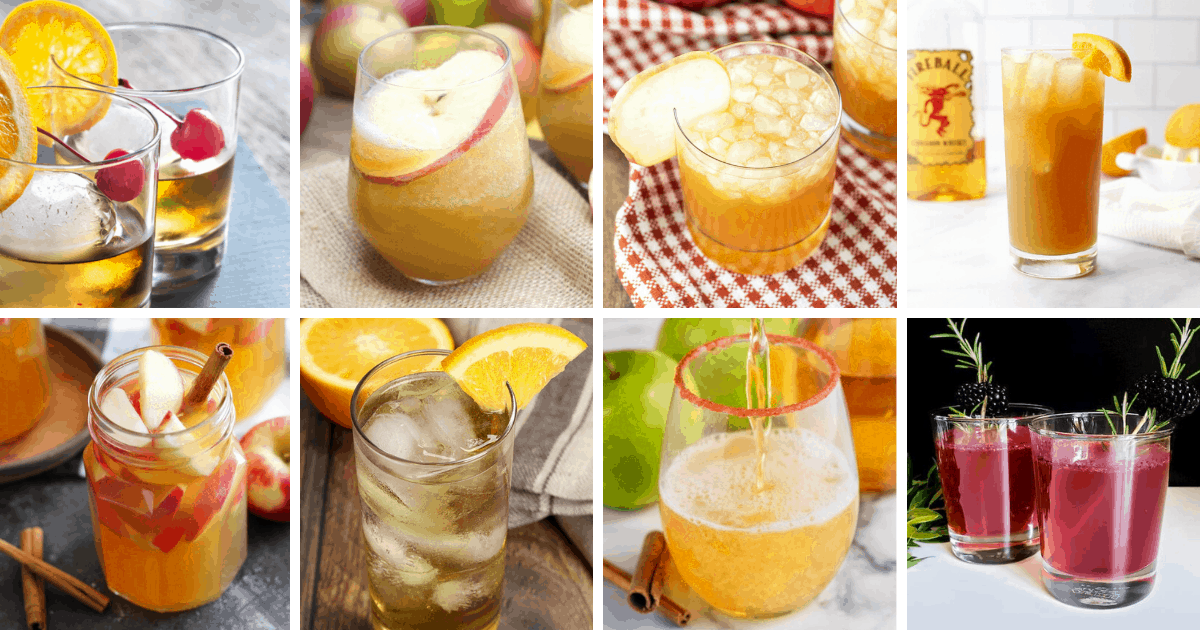 Some links in this post may be affiliate links. As an Amazon Associate in the Amazon Services LLC Associates Program, I earn from qualifying purchases by linking to Amazon.com and affiliated sites. I also participate in affiliate programs for other retailers.
Fireball Mixed Drinks to try now
I think Fireball gets a bad wrap.
If Fireball was a person, it would be Brandy from Real Housewives of Dallas. She's a little crass, a little sassy and not for everyone.
But she can also be sweet and when in a group, she fits right in.
I've only had a handful of mixed drinks with Fireball but, boy, were they delish!
Fireball is a brand of cinnamon whisky. It's 33 % alcohol and is pumped with sugar.
It is a great mixer idea because it brings tons of flavor and sweetness at the same time. It reminds me of those red hot candies. And I don't hate those.
While I typically don't suggest specialty bottles of liquor (I like a nice, basic bar), there are a bunch of things you can use Fireball to make aside from mixed drinks.
Like Fireball Pumpkin Pie and Fireball Cupcakes. Trust me. You want to taste these.
Is Fireball bad for you
So there was this incident with ingredients, years ago, in another country, that kind of wasn't great. It's been fixed and was not something that happened here.
And, like anything, moderation is best.
The issue for Fireball is that all that sugar makes it really easy to drink. Which means you may drink more than you set out to. And sugary drinks often create mega hangovers… so use caution (as always).
Also, here are a few of my favorite hangover supplement just in case… Or try this Zaca supplement.
What's the best way to drink Fireball
Shots, shots, shots. Just kidding. But it is very popular to take Fireball shots. It's way easier to drink than standard whisky.
You can sip it over a little ice on its own. But it's also delicious in cocktails!
If you don't want to buy a full bottle (I think it comes in a few sizes), you could always buy a mini-bar size to try out first.
What to mix with Fireball
Fireball is versatile. While it does have a cinnamon flavor, it can pretty much be used in place of whisky in any recipe where you would naturally find cinnamon.
And you can always mix it with a little cola to keep things easy.
As you will see from this list of cocktails, there are all types of mixed drinks where Fireball fits right in.
Fireball Cocktails
Looking for mixed drinks with Fireball? Here is a list of easy Fireball Cocktails to make at home right now. Cinnamon Whisky is a delicious ingredient to use in all kinds of yummy drinks!
More easy cocktail recipes
Run out of Fireball? Here's even more easy cocktails to try!
Pin to save these Fireball Cocktails for later.