Host an at home wine tasting party with ease! Here's my simple guide to help you plan a fun rosé wine-tasting party for you and your friends to enjoy. With easy snacks, a few cute decor ideas and, of course, some delicious rosé wine to sample this party will be prepped in no time!
This home wine tasting party idea was sponsored by the Chinet® brand.
Jump to:
At Home Wine Tasting Ideas
I've been making it a goal of mine to plan some low-key parties at my house. And hosting a rose wine-tasting party doesn't need to be difficult, especially with the help of the Chinet® Cut Crystal® collection.
Follow these easy ideas for a low-stress party idea with everyone's favorite warm-weather drink!
How to Plan a Wine Tasting Party at Home
Hosting people in your home can seem like a lot of work, but I like to think of myself as an expert-level corner cutter. I don't see the need to make all the food from scratch. And who really wants to do dishes when you're done?
I recently hosted a rose tasting party for 5 mom friends. Sometimes we forget that our friends are grateful for the invitation and aren't there to judge our hosting skills. I always try to make sure that I am attending to their needs, as a good hostess should.
But I think food tastes the same whether it is served on china or a disposable plate. And your mom friends are just happy to not have to help anyone go to the bathroom. If we're honest, their expectations are probably set pretty low.
Choose the wine
A girlfriend had been telling me that she found a dupe for our favorite (and a little bit pricey) rosé. This was the perfect time to see if she was right so I could save a few dollars!
I decided that 5 brands of rosé were a good number to taste. So I got the ones I wanted to compare plus 3 other bottles that were different colors and listed different grapes on the bottles. Nothing too fancy!
While we stuck to serving rosé, you can also do all chardonnay, sauvignon blanc, or pinto noir, etc.
You can aim for between 3-5 bottles of wine and try different price points and regions.
How to Display the Wine
I decided to do a blind tasting with rosé for this party. This means you hide the label so you can sip and make judgments without knowing any information.
I love this idea so that you can take away any preconceived notions and just go off the wine itself.
I purchased inexpensive burlap wine bags which meant I didn't have to scrub off the wine labels. Then I simply printed out numbers to hang on the bottlenecks so we could remember which wines we had tasted and make notes about them.
Since the wine needed to be chilled, I put the bagged bottles on ice in beverage buckets. The bottles were numbered so that we could take notes on our score card and keep track of our thoughts.
The bags will get a bit wet as the ice melts. You can also just set them out on a table making sure to keep the bottles chilled until just before starting the tasting.
Red wine can be placed on a table and doesn't need to be on ice.
Choose a theme
Since I chose to serve rosé, I thought the idea of a "rosé cleanse" was a tongue in cheek idea that my friends would like. You can use that for any other type of wine too.
To me, a theme helps to focus my plans for hosting a party. It doesn't have to be elaborate or over the top. But helps me to stay on task and make things feel cohesive.
Winecountry has 10 fun wine-tasting themes that would also be fun.
Rosé Wine Tasting Party Decorations
Since I always love to bring a little bit of humor to my parties, I printed out "rosé cleanse" to decorate the wall (you can see it in the 2nd picture of the post). That is my kind of cleanse!
I printed out the letters and then used spray adhesive to add floral fabric before cutting it out. I just taped it to the wall. For most of my parties, a wall sign near the food table is the largest decoration I will do.
Or you can use a cute balloon wall sign.
In the end, I kept the table pretty simple, with pops of blue to go with the pretty pinks. A cleanse is typically about wellness so I wanted everything to feel light and feminine with floral touches.
I used a planter that I already had as one of my ice buckets (note to self: permanently plug the drainage hole before next time. I'm not sure if you know this, because I apparently forgot, ice melts...).
I suggest using a beverage bucket. But if you are doing a red wine tasting, you won't need to use anything.
These cute pink napkins were the perfect thing to pair with the other disposable tableware.
I kept the decor really simple for this party, because again, keeping things simple does not mean your guests will have less fun.
I sprinkled in some fresh flowers (with pretty pinks, of course) and rose quartz pieces that I had already.
Pro tip: Fresh flowers are the fastest way to add decor to a party! If you don't want to spend much, check out Trader Joe's or the bargain section of your grocery store floral department.
Provide Wine Tasting Cards
The wine-tasting cards shown were something I created a long time ago. I use these cards now for any party I host. It's such a great idea to have them!
It was fun to bring out my inner wine critic and see which wines I liked best! Not everyone used them and that's totally fine.
I never really like to have an activity when I'm entertaining because some guests will legitimately just want to sit and chat. I never want them to feel pressure to participate if they don't want to.
Using a wine-tasting score card at a wine-tasting party is like having a cheat sheet for sipping and savoring. It helps you remember what you liked about each wine, and it's a fun way to chat with your pals about your favorites.
Even in a really basic way, it's fun to score your way through the wines to see what you like and what you don't. It's a great way to explore and keep track of the wines you are trying.
And people can do it or not, you can leave it up to them. And they can also take their card home with them to remind them of the types and brands they loved.
Disposable Cups and Plates are great!
What truly kept the party easy was the Chinet Cut Crystal collection. It's a fully coordinated line of disposable tableware that is sturdy and stylish.
Using these recyclable plastic cups, plates and silverware meant that it was super convenient to clean up after the party too!
And they are the only premium line of disposable products that sell a stemless wineglass, which, of course, was perfect for my rose wine tasting.
Rosé Wine Tasting Party Food Ideas
Since I hosted my wine tasting party on a Sunday afternoon, I didn't need to serve a lot of food.
I had a little dessert/ snack station in one spot of the dining room. It's a great way to provide some sweets without having to do a full dessert. I just used a variety of store-bought items that I knew would pair well with the wine.
I used mismatched white bowls and the Chinet Cut Crystal spoons so people could serve themselves.
I served a simple salad (one that doesn't require anything more than opening some packages) in the Chinet Cut Crystal 14 oz. tumbler. It made it so easy to serve, easy to eat and even easier to clean up!
Some fresh herbs were the perfect thing to top a simple goat cheese log (or you can try this goat cheese appetizer with rose petals! It's also a favorite!)
The Chinet Cut Crystal dessert-sized plates were perfect for the fresh veggies with dip and goat cheese with crostini I served (don't forget to also put out a gluten-free cracker option just in case!)
And I even purchased pre-cut crostini to eat it on. I served it on a Chinet Cut Crystal dinner plate which meant I didn't have to wash this serving plate either!
More Party Appetizers to Serve
Set Up a Water Station
Rose tasting is fun, but you always need to make sure you're hydrated. There is nothing fun about feeling terrible the next day, especially when you have to get the kids off to school. (I also use this for less severe hangovers).
I set out plenty of water and Chinet Cut Crystal 9 oz. tumblers to make a self-serve area. I dressed up the water with some fresh fruit which is really a game-changer.
Cutting up a few pieces of fruit takes next to no time at all and instantly makes your guests feel pampered. It might be one of my greatest party hacks!
More about the Chinet Cut Crystal Collection
Whenever I plan a party at my home, I look for ways to make it as simple as possible. Chinet Cut Crystal tableware made it feel extra special by leaving me with virtually no dishes to clean! That's a hostess win!
Spring is the perfect time to host a rose wine tasting party and Chinet is the perfect co-host!
I fell in love with the Chinet Cut Crystal stemless wine glasses! The clear swirl pattern makes them super elegant but totally tossable! I loved having actual wine glasses for the rose tasting but not having to worry about having glass.
The cutlery comes in a "host-ready" container. I love the concept of them being sold in the same container you can display them in!
I love a brand that knows that convenience and looks are super important to a good party hostess.
This party was really fun, and super easy to plan. I found a few new rosés to add to my favorites list and think I helped a few others moms find some new favorites too.
Use these tips the next time you want to plan an at home wine tasting party.
Shop the post
A few more party ideas you might enjoy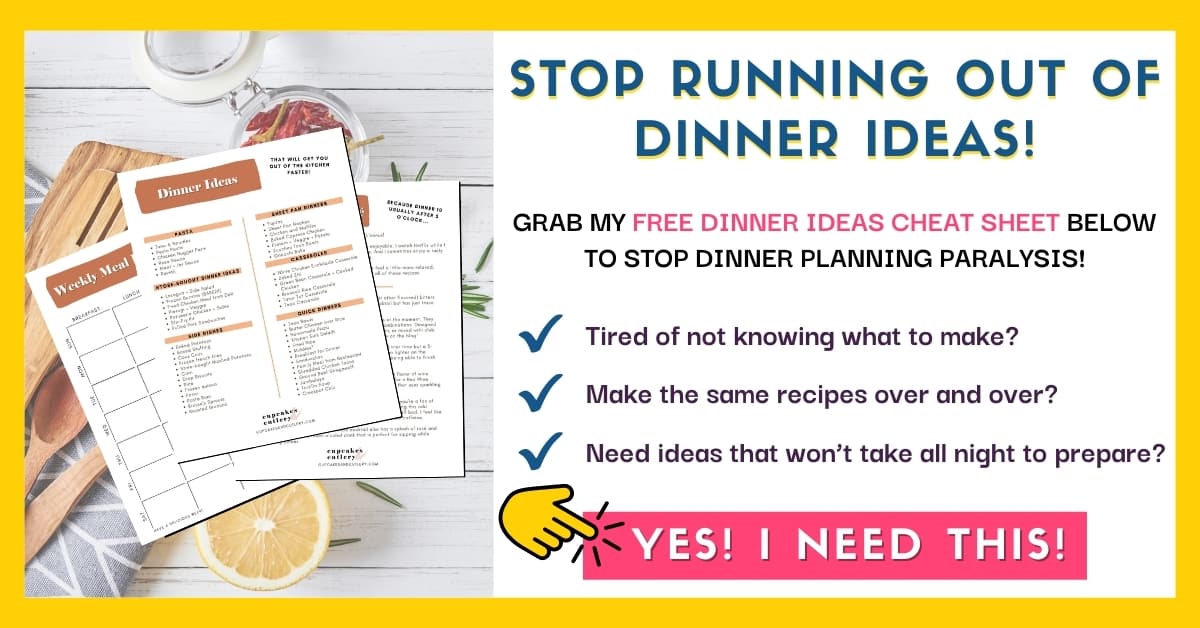 I was selected for this opportunity as a member of CLEVER and the content and opinions expressed here are all my own. Chinet and Cut Crystal are registered trademarks of Huhtamaki, Inc. in the U.S. and other countries.