This 3 ingredient DIY coffee scrub for cellulite is something that you can make at home and show that cellulite who's boss. It's not a cure, but it helps my legs look a little smoother and you might love this too!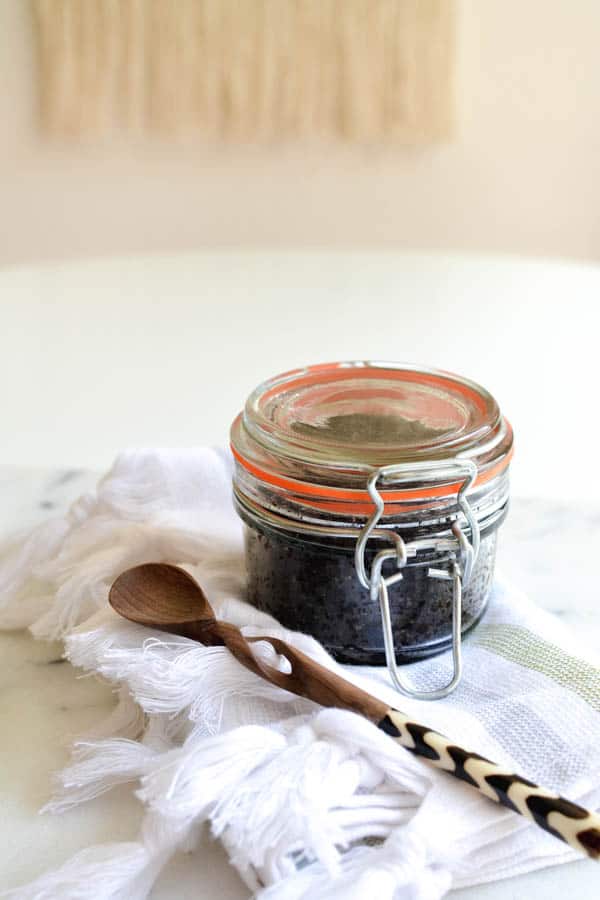 Cellulite. Just about every gal has it. It's super common but that doesn't mean I'm interested in just accepting it.
I've started trying more at-home remedies to not only save money but take my aging into my own hands!
Jump to:
Why This Works (Temporarily)
For the last few years I've really started to notice that, as you age, you've got to change things up. What worked before doesn't work anymore.
This DIY coffee scrub for cellulite needs just 3 ingredients. While the coffee scrub provides temporary help, it's better than nothing! But truly, I notice a difference when I use this! My skin seems smoother and less bumpy. Which is AWESOME!
When you apply a product that contains caffeine, it helps to increase circulation and helps to make that area appear more plump and full. Coffee contains caffeine so it stands to reason it can also help to increase circulation.
That, along with some manhandling, in the form of your hands or a roller (I just got that one), helps to break up the part of the cellulite that makes your legs look cottage cheesy.
Which means you may look better naked. And who doesn't want that?!
There really isn't anything that can be done for cellulite and stretch marks once you have them. I've asked. And this DIY cellulite scrub is not a cure. But it may help your skin to look better temporarily.
There is some technology that is starting to come out, like lasers and such, that will help the appearance. But you know that is going to be pretty expensive.
For now, we have to rely on a good diet and a few homemade recipes like this coffee scrub DIY to make our dimple-y skin look better. And some people are predisposed to more cellulite than others so why not eat the cheeseburger, you know?
I first got stretch marks in college. I had a growth spurt and so they were horizontal on my upper thighs. And I hated them. So I hardly ever wore shorts.
The cellulite has really been showing itself in the last few years. As you age and your skin loses elasticity, I think it starts to show more. And I'm really self-conscious about it.
Earlier this summer, I used the last of my favorite coffee scrub. I always use it when I have to be in a bathing suit. I use it about 3 days before I leave on a trip.

And I always make sure to get a spray tan too. I might be vain, but if I'm going on a vacation, I like to try to vacation from my insecurities as well.
So while I may take a little time to do these cosmetic things, I feel more comfortable lounging around in a swimsuit coverup and sundresses after I do these things.
And while it may be subtle, I feel like I notice a little change in the appearance of my skin after using the coffee scrub.
*Disclaimer: I received a blog comment asking about the safety of putting the coconut oil down the shower drain as it could clog it up if it solidifies. I did a bit of research but couldn't find another oil that was better. Be aware that it is not recommended to put oil down your drains. But I feel that in small amounts, from time to time, using this scrub should be fine. But use your own judgement.
Supplies
This is something you can easily put together after making and drinking your morning coffee. And you probably already have sugar and coconut oil hanging around your house. This coffee body scrub DIY is super inexpensive!
used coffee grounds
sugar
coconut oil
Skip to the bottom of the post for a printable recipe card with the full amounts needed.
How to Make a DIY Coffee Scrub
Make sure your coconut oil is in a liquid state, and at room temperature or a little bit cooler.
2. Mix your (cooled) coffee grounds and sugar into the coconut oil.
Store the cellulite scrub in an airtight container, like these jars.
All you do is mix the 3 ingredients together. It can't get any easier. Really the only thing you need to pay attention to is if the coconut oil is solid or liquid.
How to Use the Coffee Scrub
Massage a large amount of DIY Coffee Scrub, in a circular motion, on to your cellulite areas (mostly legs, thighs and bottom - be careful near your private parts as it's very abrasive).
Let sit on the skin for 5 to 10 minutes.
Rinse and wash with a gentle soap to remove the coconut oil. Or leave it for extra skin hydration!
I like to use it while standing in the shower (usually on a weekend because it does add time to your routine).
And while this is designed for the areas where cellulite mostly resides, you can actually use this all over as a body scrub. It's exfoliating thanks to the texture and hydrating thanks to the coconut oil.
It is very messy. You will want to have a cup in the shower with you to help you wash it down once you're done. The grounds get everywhere. And I mean in the shower. And you, m'kay?
You will also want to be extra careful since the coconut oil might make the shower slippery. Consider having a cleaning spray handy to make sure you've cleaned up enough when you are done.
Tips
If your oil is solid, you need to melt it, but then let it come to room temperature.
If it's hotter than that, it will dissolve the sugar!
Want to add a little fragrance? You can add a drop of essential oil as long as it's safe for skin. Something like orange would be nice.
Frequently Asked Questions
Why is coffee scrub good for cellulite?
Caffeine is one of the main ingredients in cellulite creams because it helps increase your circulation. So a scrub made with coffee is a great hack.
How often should you use coffee grounds for cellulite?
You can use it a few times a week but I generally do it a few times a month. Or if I am extra lazy, the day before I'm wearing a bathing suit.
How long will results last?
Results are pretty immediate and keep in mind it will most likely be subtle. It will not fill out all your nooks and crannies. And the results are temporary (although I am far too lazy to bring this DIY coffee scrub with me on vacation). This is a do-it-yourself hack that is better than nothing but is not a miracle worker.
How long does the homemade coffee scrub last?
To store your homemade scrub, keep it in an airtight container. It's best to keep it out of the hot, humid bathroom and store in a cool dry place. Your scrub should last about 2 months if stored like this.

The ingredients may separate, just give it a quick stir. If you notice a funny smell or see anything odd (like mold, it can happen) discard and make a new batch.
This coffee scrub for cellulite would also make a great gift idea! Pair it with a cute little wooden scoop and a towel and gift it to your best gals. But make sure they like coffee first.

It smells delicious except to people, like my sister, who is revolted by the smell of coffee.
Have you ever used a coffee scrub before? I'm not saying it will make you want to run around naked, but it will help with your confidence a little. If you are looking to make your own, this is the best coffee scrub for cellulite.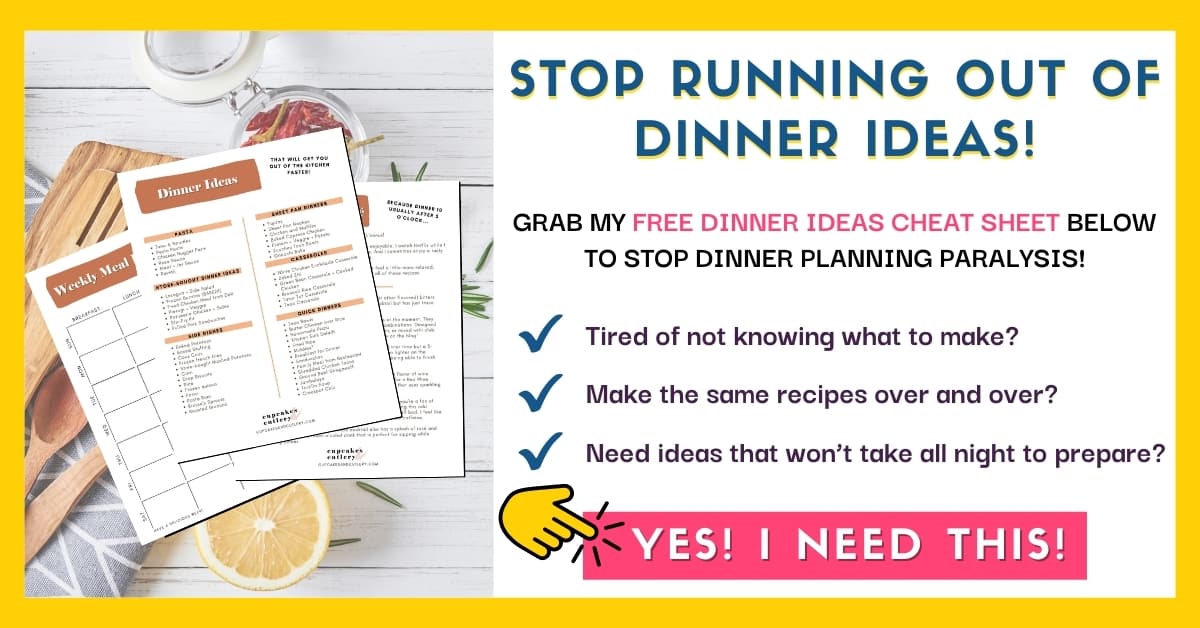 Related Posts
Best 3 Ingredient DIY Coffee Scrub for Cellulite
This easy, 3 ingredient DIY coffee scrub for cellulite is an awesome homemade way to make your skin look smoother. Because dimply buns are only cute on babies.
Print
Pin
Rate
Save
Saved!
Equipment
Bowl

Spoon

Air-tight container
Ingredients
½

cup

used coffee grounds

½

cup

sugar

brown or white sugar will work

¼

cup

of coconut oil
Instructions
Make sure your coconut oil is in a liquid state, and at room temperature or a little bit cooler

Mix your (cooled) coffee grounds and sugar into the coconut oil

Store in an airtight container, like these jars
Notes
If your coconut oil is too hot, the sugar will dissolve. Make sure to cool the oil down enough so that when you stir in the sugar and coffee grounds, it mixes easily but doesn't dissolve.
To use, massage a large amount, in a circular motion, on to your cellulite areas (like legs, thighs and bottom). Let sit on skin for about 5 to 10 minutes. Rinse with warm water and a gentle soap.
*This is messy! Bring a cup into the shower to help get all the grounds down the drain. It may also be slippery from the coconut oil so bring shower cleaner to clean up immediately.
This is a temporary hack to help make skin look a little bit smoother. This is not a miracle worker but I find it's best to use the day before I need to be in a bathing suit.
Originally posted Sept. 2017 and updated to include more helpful information and steps to make it perfect every time.