These easy spring brunch party ideas are sponsored by Huhtamaki, Inc., makers of Chinet® brand. All thoughts and opinions are my own.
Hosting a brunch at home can be super fun but also a lot of work. These ideas will help you plan a great party that won't stress you out!
From what to serve to shortcuts to keep things simple, this post will have you brunch-ready in no time!
With the Chinet® Cut Crystal® collection, and a few easy decorations, I know I can keep things simple and still have an awesome get-together.
Jump to:
Hosting a Brunch at Home
I want to host elegant parties at home and I love to dream up fun reasons to invite friends over.
Then, the reality sets in, and I quickly get overwhelmed with the amount of work it could take.
While I want to spend time with my friends, sipping on some bubbly and eating delicious food, I don't want to have to get up at 4 am to get everything together for a home brunch!
Hosting your friends in your home is such a great way to bond and spend time together. My favorite part of having friends over is being a great hostess and taking care of them.
Related: How to host a Rosé Tasting party
You can serve your friends a delicious meal, with yummy cocktails, without spending days preparing! I promise that your friends will still appreciate your effort and have an enjoyable time!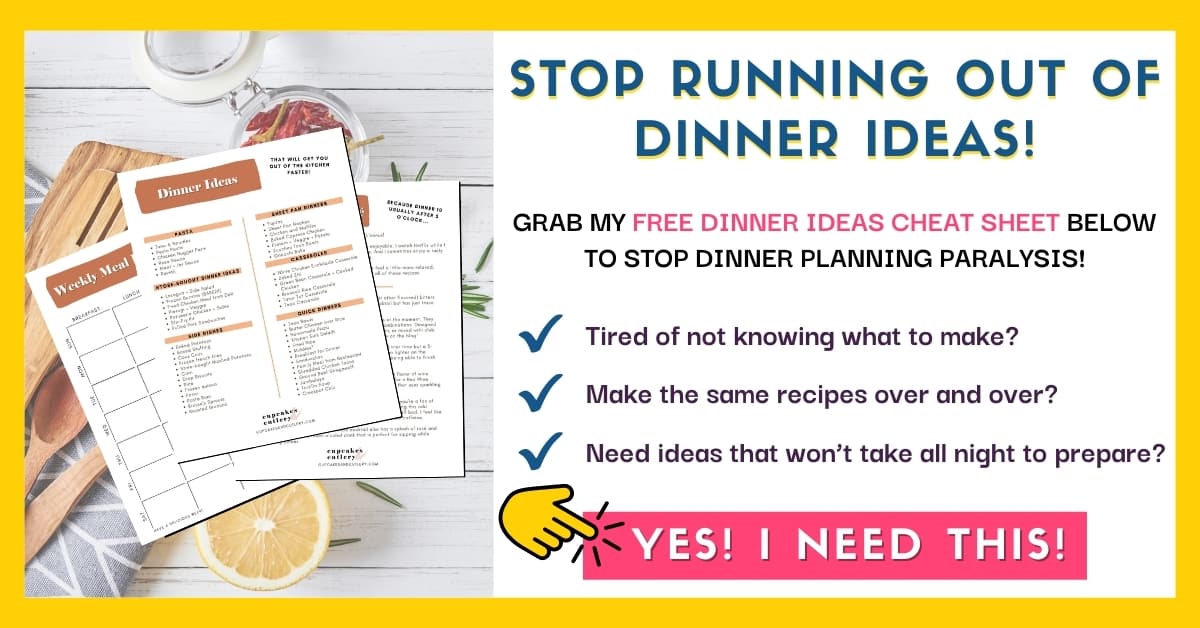 Brunch Party Ideas for Less Stress
I don't believe you have to make everything from scratch. I know my limits and the amount of stress that making everything puts on me. I'm the queen of the short cut.
1. Use disposable tableware
Our plates, which we've had since we got married, are worn out and chipped! They're totally fine for our family's use (I have boys... they break things) but I don't want to serve them to guests.
Chinet Cut Crystal products make it so I don't have to! PLUS, then I don't have a ton of dishes to do when the party is over.
Chinet Cut Crystal collection tableware looks elegant but is disposable! It's a fully coordinated line of plates, cups, cutlery and wine glasses that fit into any party theme.
The plastic is premium, so it feels sturdy in your hand. Plus, they are stylish so they can count as part of the table decor.
Because when you're trying to keep things easy, you want to look for things that make a big impact or can be used in multiple ways.
Chinet Cut Crystal dinner plates also come in dessert sizes, making them great for all types of entertaining.
The cutlery comes in a "host-ready" container. It's designed so that guests can easily grab what they need during the party, and then you can easily store anything that is leftover for the next time you need it.
The swirl pattern on the tableware, as well as the the Chinet Cut Crystal 9-ounce cups, Chinet Cut Crystal 14-ounce cups, and Chinet Cut Crystal stemless wine glasses, is really nice looking and I love how it catches the light!
The Chinet Cut Crystal collection brings a touch of shine to the table, and I love that the design mimics high-end crystal.
Shop the collection: (some of the items are no longer available but Chinet has other versions that will still keep things easy).
Chinet Cut Crystal dinner plates

Chinet Cut Crystal

7" plates

Chinet Cut Crystal

9-ounce cups

Chinet Cut Crystal 14

-ounce cups
2. Store-Bought Brunch Party Menu
I do enjoy cooking from time to time. But since brunch is most often held relatively early in the day, it doesn't leave a ton of time to prep before your guests arrive.
Do you really want to have to set your alarm for before the sun comes up?
I like to keep the food really easy and use store-bought and prepared items.
Your local grocery store usually has freshly baked muffins and baked goods that taste delicious and require you to simply make a trip to the store the day before.
Pre-cut fruit is available in the produce section and comes in a variety of sizes and variations so you can tailor-make the best fruit plate for your friends.
I sometimes take a minute to cut up some of the larger fruit, but buying it this way saves me SO much time.
You can serve the fruit in one big bowl or pre-make smaller fruit cups using the Chinet Cut Crystal 9 oz. cups!
We live on pre-cooked bacon in this house. It's super simple to microwave and you can make a few batches in a matter of a few minutes.
Cooking it on the stovetop can get super messy and also keeps you stuck at the stove until it's finished cooking.
I can attend to other tasks while the bacon is in the microwave. It's one of my favorite brunch hacks!
Or you can make it into Brown Sugar Bacon Butter to serve on your baked goods...YUM!
If you are low on table space to set up the food, you can even use the Chinet Cut Crystal 14 oz cups to serve the bacon!
More Menu Ideas:
Cinnamon Toast Buffet: Everyone loves Cinnamon Toast, so why not provide a few varieties to go along with this breakfast classic!
Faux Croquembouche with Donut Holes: Take this fancy dessert idea and make it easy with donut holes! It's a show-stopper.
Hot Chocolate Charcuterie Board: Make a fun board that will serve drinks and dessert at the same time.
I like to add something that is a little bit more hearty to the menu since some people don't want to eat a ton of carbs, and I really love eggs at brunch.
My favorite is the frozen crustless quiche that you cook in the microwave for just a few minutes. I cut it up into bite-sized pieces and let people nibble on the flavors they want.
3. Brunch Drink Ideas
Brunch = mimosas! With just a few ingredients, you can come up with a variety of different drink options for your brunch guests to enjoy.
I set out orange and passion fruit juice along with chilled sparkling wine. You can even serve Kombucha Mimosas if you want to serve something your guests may not have had before!
Your guests can have just the wine, a traditional mimosa, or they can create a blend of the juices and a splash of champagne.
I always like to have non-alcoholic beverages available, and this is a great way to do that. Or you can set up a non-alcoholic mimosa bar for your guests!
I like to set out the stemless wine glasses for the mimosas and the 14 oz. glasses for the juice.
4. Simple decorations
Since it's spring, I wanted to use pink and keep things feeling light and airy. I was able to do this easily with a cute tablecloth that I already had.
One of my favorite places to look for unique inexpensive tablecloths is the local thrift store.
I always head right to the bedding section, and sometimes you can find gorgeous vintage-patterned sheets that you never would find in a store!
Fresh flowers are a great way to add more color and amp up the spring-feel of the party. To keep costs lower, I just picked up flowers from the local market.
I created a simple arrangement (just group colors together) for the bar cart and cut a few flowers off the stem to lay around the serving board.
It didn't take many flowers, but I love the pop of color it adds!
5. Cool music
I always like to have low music on in the background. It makes for a nice atmosphere without being intrusive.
This Chilled Out Playlist is a good one to play when you just want something that is relaxing and kind of cool.
And this Beach at Sunset playlist is over 10 hours long so you can just play it and walk away.
6. Make clean-up easy
Chinet Cut Crystal products make cleaning up so easy. Just toss it! Not having to worry about doing the dishes means you can relax and enjoy the time with your friends or family.
Easy brunch ideas mean you can invite your friends over more often and that you'll actually enjoy it! These tips also work for other types of parties.
Just look for ways to simplify the setup, cooking and serving!
You can go all out with your brunch party ideas, but I think you just need to keep it simple so it doesn't become overwhelming.
Additional easy entertaining ideas