Mother's Day is just around the corner! Celebrate with brunch and tasty Non-Alcoholic Mimosas. With a variety of spring-forward flavors, guests can make their own drinks with this fun beverage bar idea.
These ideas for non-alcoholic mimosas to celebrate Mother's Day have been sponsored by Sparkling Ice®. All thoughts and opinions are my own.
Jump to:
A Great Mother's Day Drink Idea
This fun virgin mimosa bar idea is totally easy thanks to Sparkling Ice®.
I'm all for easy mixed drinks, but sipping them too early in the day makes me want to take a nap! Plus, we have lots of kids in our family and I always try to include them in the festivities.
A DIY drink station is such a good idea for family get-togethers. Everyone can create a unique drink that sounds good to them. And it's also another way for the moms to ensure that they don't have to cater to everyone.
Related: Mother's Day Mimosas
Kids LOVE to make crazy combinations and try different versions of these mimosas without alcohol.
Mother's Day is a time for relaxing, enjoying time with the family, and sipping a fun bubbly mocktail! (You can check out more fun drink ideas for parties that have even more non-alcoholic drink ideas).
Why Make Virgin Mimosas
Mimosas might be typically made with orange juice (but Kombucha Mimosas and Watermelon Mimosas are also delish!) but for these simple mocktails, I decided to use Sparkling Ice! It comes in 16 different flavors (and actually tastes like the name says it should!) with zero sugar and calories.
It's sparkling water with naturally sourced colors and flavors and just the right amount of fizz. It's the perfect base for these mock-mosas.
These bottled waters were easy to find in the drink aisle of my local Albertson's (and sometimes on Amazon). I decided to use Sparkling Ice Orange Mango, Sparkling Ice Cherry Limeade, Sparkling Ice Coconut Pineapple, Sparkling Ice Kiwi Strawberry and Sparkling Ice Black Raspberry.
I thought this mix of flavors would give us a bunch of fun options for creating mocktail mimosas.
Mother's Day always gets me excited for the upcoming summer months, and this fun virgin mimosa bar idea will work really well for any party we have in the coming months!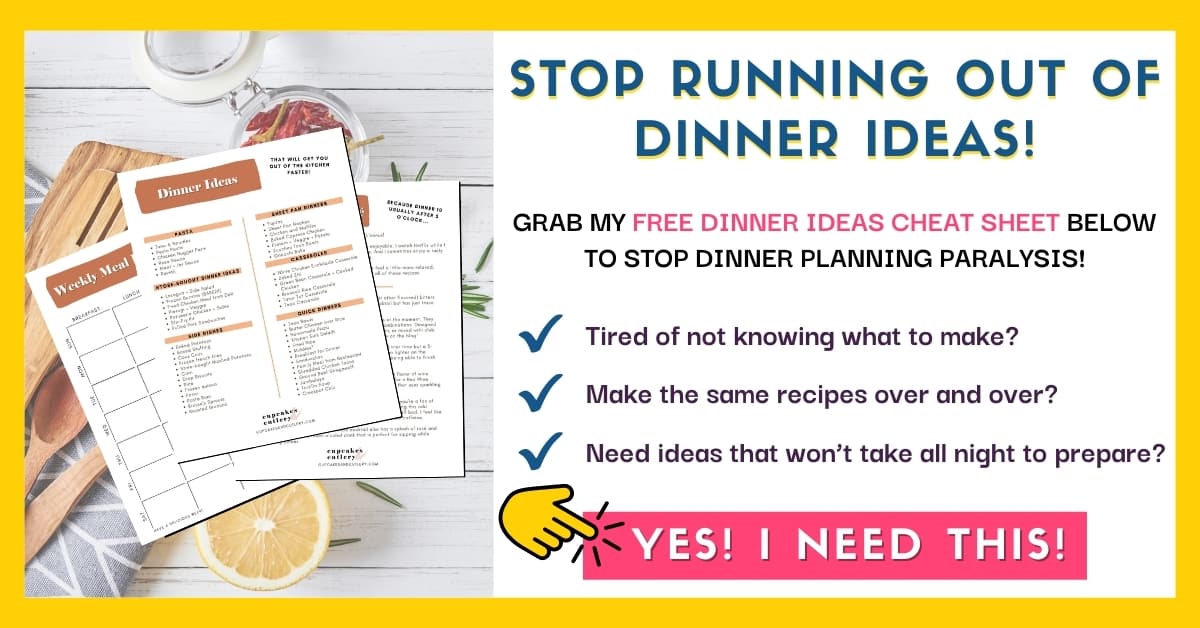 How to Set Up a Non Alcoholic Mimosa Bar
Putting together a virgin mimosa bar is really easy. I knew that the Sparkling Ice drinks would be full of flavor, so I tried to think of things that would complement them.
Shopping at Albertsons makes putting your party drinks together super efficient since you can pick up most of the items in one stop! When I'm hosting a party, I try to stay flexible with my ideas. If I have something in mind and they don't have it at that store, I usually try to find an alternative.
The fastest way to stress yourself out when hosting is to run all over town trying to get the exact item you originally wanted. Albertsons is a great store and has such a great selection!
Set out an ice bucket full of your drinks and mixers and display your flavorings on trays and in pretty glasses and bowls.
Mix and match glasses and let your guests make their own drinks.
Mixers for the Virgin Mimosas
Ginger Ale - is the traditional way to make a virgin mimosa with orange juice.
Club Soda - a fun way to add lots of bubbles without adding flavor.
Tonic Water - adds bubbles, cuts the sweetness of the Sparkling Ice, and makes a super refreshing drink.
Elderflower Syrup (Don't confuse this with the Elderflower liquor. This is non-alcoholic.) - adds a floral note to drinks for a fun and unique flavor profile.
Orange Blossom Water (I had this on hand already. If your store doesn't have it, don't worry about it! You'll get great flavor combinations without it!) - adds a citrus floral note. It's such a great way to add the feel of "spring" to your drinks!
Non-Alcoholic Spariling Wine - they now make non-alcoholic sparkling wine that can be used in place of traditional champagne.
You just need a very small amount of the elderflower syrup and orange blossom water, so just one bottle of each of those is fine. Adults will most likely use more of the club soda and tonic water, so be sure to buy a larger quantity.
If you have a lot of kids in your group, they will most likely favor the club soda so make sure to plan ahead!
You certainly don't have to just stick to the things that I served. One of my favorite things to do when throwing a party is to wander the aisle of Albertsons looking for those hidden gems.
I make sure to check out the international food sections and see what neat things I come across. And always check the mixers section in the liquor department, even if you are making mocktails!
Fruit for Muddling
Kumquats - have a gorgeous citrus flavor, are colorful, and look adorable sliced up.
Blackberries - have a nice contrasting color for adding to the lighter Sparkling Ice flavors.
Raspberries - who doesn't love the flavor of fresh raspberries? These can be muddled or dropped in for garnish.
Lime - a bit of fresh lime is a great way to add a fresh flavor to any beverage!
Set out a few muddlers so people can gently mash them in their glass to release their juices and flavor. See all my favorite bar tools here.
Herbs to Add
Herbs are super fragrant and are really fun to mix with fruit flavors. All of these can be muddled to get extra flavor into the drinks or used as a garnish to delight your nose while sipping.
Basil
Thyme
Rosemary
Mint
Drink Accessories
Sugar or salt rimmers - you can make them or buy them. Look for these in the cocktail section of the store.
Edible flowers - look for these in the produce section near the packaged herbs. Such a fun way to add color!
Drink Stirrers - a fun way to add some decoration to your cup! They come in all kinds of designs. You can even use a basic stirrer and add some fresh fruit to make a mini fruit skewer garnish.
Cocktail Napkins - a fun way to add color and pattern to where you will be serving the drinks. Great for when you need a little extra flair!
Non-Alcoholic Mimosa Recipe
A virgin mimosa recipe is super easy. Instead of adding champagne or sparkling wine, like you typically would, you sub the wine out for another type of bubbly beverage.
There are no exact measurements as this is based on personal preference.
A traditional non-alcoholic mimosa can be made with just orange juice and ginger ale so I'll use that as an example:
Add a splash of juice (like orange juice) to your glass.
Top with sparkling water or ginger ale.
Add additional flavors like fruit or herbs.
Garnish
Enjoy
Some people like them to be made of mostly juice while others like more bubbles. It's all how you want to make it! And when you add in fun things like herbs and fruit, the flavor combinations can be almost endless!
Variations
Sparkling Ice Strawberry Kiwi - with muddled basil and kumquats, topped with a little ginger beer.
Sparkling Ice Mango Orange - with tonic water and a grapefruit sugar rimmer.
Apple Juice and Ginger Ale - a slightly different twist on a standard oj mimosa.
The colors on these drinks are so fun! I could have played around with the combinations all day!
And, obviously, these can be made with champagne for a more adult-friendly option. This would be such a great beverage station idea for a brunch with all your girlfriends.
I'm not sure how you spend your Mother's Day, but I highly recommend you pick up some Sparkling Ice and create these non-alcoholic mimosas to help you celebrate!
More delicious non-alcoholic drinks to serve at a party
Virgin Mimosas
Serve these make-your-own non-alcoholic mimosas for any party where you don't want cocktails. It's a perfect idea for all your Mother's Day celebrations.
Print
Pin
Rate
Save
Saved!
Ingredients
1

oz

fruit juice

4

oz

Sparkling water or ginger ale

Fresh fruits like berries and citrus

Fresh herbs like basil and rosemary

1

oz

Flavorings like orange blossom water or Sparkling Ice beverages
Instructions
Add a splash of fruit juice (like orange juice) to your glass.

Top with sparkling water or ginger ale.

Add additional flavors like fruit or herbs or flavored Sparkling Ice beverages.
Notes
Variations:
Sparkling Ice Strawberry Kiwi - with muddled basil and kumquats, topped with a little ginger beer.
Sparkling Ice Mango Orange - with tonic water and a grapefruit sugar rimmer.
Apple Juice and Ginger Ale - a slightly different twist on a standard oj mimosa.
Nutrition
Serving:
1
drink
|
Calories:
9
kcal
|
Carbohydrates:
2
g
|
Protein:
0.01
g
|
Fat:
0.01
g
|
Saturated Fat:
0.002
g
|
Polyunsaturated Fat:
0.002
g
|
Sodium:
2
mg
|
Potassium:
5
mg
|
Fiber:
0.01
g
|
Sugar:
2
g
|
Vitamin A:
0.05
IU
|
Vitamin C:
0.04
mg
|
Calcium:
1
mg
|
Iron:
0.04
mg