You can't get more hours in the day but you can reclaim a little time if you get extra help! Outsourcing can be a great way for busy moms to reduce stress and free up their time. Here are 15 mom tasks to outsource. What you do with that extra time is up to you!
Mom life is full of chores and responsibilities that can leave even the most organized mom feeling frazzled. From cooking and cleaning to taking care of the kids and everything in between, it can be tough to do it all on your own.
Luckily, there are ways to outsource some of the tasks to help reduce stress levels and make time for yourself.
Jump to:
What is Outsourcing
Outsourcing is when you turn responsibility for a task over to someone else. By hiring someone (or even bartering with a time or skill exchange) to help with tasks like childcare, cleaning, and grocery shopping, moms can focus on other aspects of their life.
This can lead to a happier and healthier family overall.
For sure, working moms can benefit a great deal from these kinds of outsourcing ideas. It's something I do in my work life all the time (hire out tasks I need help with or can't get to).
But stay-at-home moms can use them too. Don't let mom guilt get in the way, you deserve some free time too.
While there is often an increased cost for the convenience of some of these services, I find that I can save that money in other areas.
Before I started outsourcing mom tasks (why did I wait so long to get a house cleaner!?), I was stressing myself out over the cleanliness of my house. And that stress carried over into other areas too.
I made it work for me, found a team that I can afford, and I haven't looked back since!
If these outsourcing ideas for moms don't fit what you need, take a few minutes to write down all the things that you have to do regularly, and see if you can figure out a way to take them off your plate.
Outsourcing can be as easy as getting your mother-in-law to agree to watch your kid for an hour once a week to taking turns with a neighbor to pick up dry cleaning. And if someone offers help, don't be a hero. TAKE IT!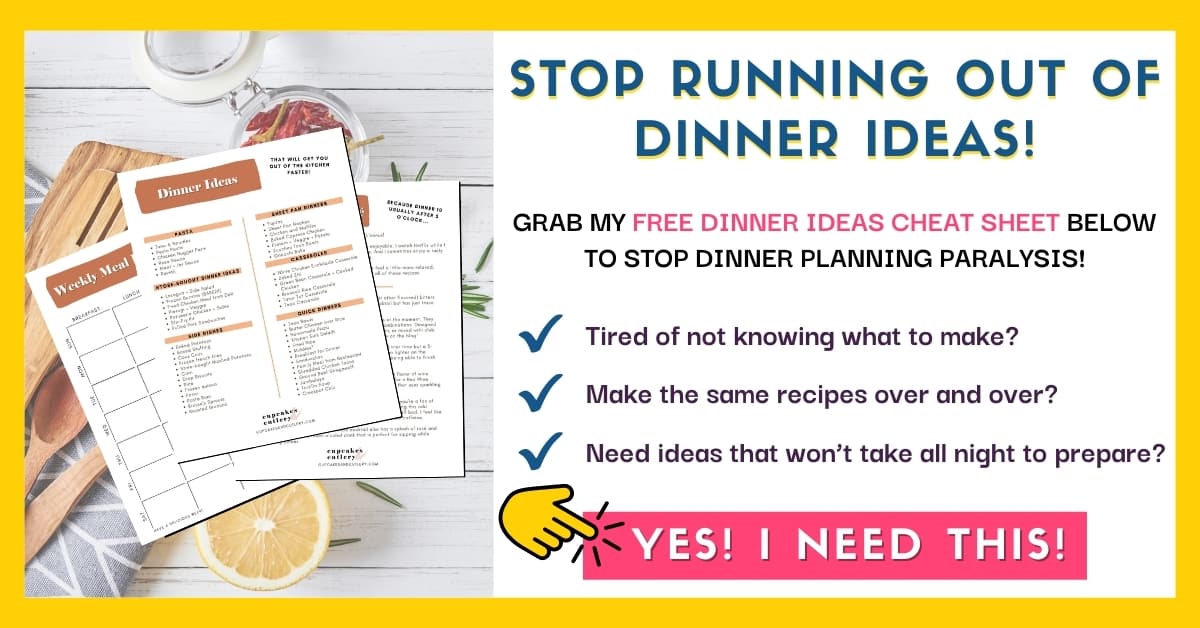 Ways Moms Can Outsource
1. Hire a Cleaner
As I mentioned above, this can be a huge load off of your plate and one less thing you have to worry about.
You can outsource the cleaning to a professional service, or ask friends and family for a recommendation. Although with a professional service it may ensure the job is done to your standards.
When my first baby was born, my sister-in-law even came over a few times to help me out. And it was awesome!
Some cleaners will even help you with changing the bed sheets and doing some laundry.
So if you're looking for ways to reduce stress as a mom, hiring a cleaner is definitely something to consider.
This even makes entertaining at home easier and more frequent.
2. Home Organization Service
Organizing your home can be a daunting and time-consuming task, especially if you have a big family. Hiring an organization service can help take the stress out of getting your home in order.
I don't mind decluttering but taking the time to organize is a big commitment.
A professional organizer will come to your home and assess your needs. They will then create a custom plan to get your home organized. This can include anything from decluttering and organizing your space, to creating a system for keeping things tidy.
Professional organizers can also provide you with tips and tricks for maintaining an organized home.
This can be just a one-time thing or a regular occurrence. And while your input will be needed, you can let an expert get it done. Just think of how good it will feel once everything has a place!
3. Donation Pick-up Service
Donation pick-up services will come to your home and pick up the items you want to donate. They will donate or use the items how it best benefits their organization.
I regularly clean out my closet and encourage the kids to do the same. This means I usually have bags of clothes piled in one area of the garage. And while our drop-off center isn't far, it's time-consuming to load it up and drive across town.
Using a service where you just set it outside, is a huge time-saver! It's one less thing you have to worry about and it gives back to your community.
The Vietnam Veterans of America has one such service. Check it out.
4. Laundry Service
I haven't tried this but I've always wondered about hiring a laundry service. I know there are some moms who swear by it. While I have figured out a few ways to make laundry a little more fun, it still takes a while to do.
A laundry service will pick up your dirty clothes, wash them, and then deliver them back to your home, folded. This can be a huge help if you're short on time or if you have a large family.
It would save me hours each week if I outsourced this task. But I know this type of service isn't available everywhere.
5. Meal Prep Deliveries
There are plenty of meal prep and delivery services out there that can help take the stress out of cooking dinner. For most, you choose what dishes you want and they take care of the rest.
There are versions that provide you with prepped ingredients so all you have to do it cook. Some companies send you a dish in a pan and you just have to put it in the oven.
This can be a lifesaver! If you like cooking dinner, you may enjoy Home Chef or Blue Apron.
And don't forget, Grub Hub (and right now with Amazon Prime you can get free delivery for a year!) can deliver dinner too! It is amazing how free I feel when I am not responsible for cooking dinner.
6. Meal Plan Services
One of the biggest stresses for moms is trying to figure out what to cook for dinner every night. Not only is it time-consuming, but it can be expensive as well.
Meal plan services (like eMeals) can help take the stress out of planning dinners.
In addition to being a time saver, meal plan services can also help you save money. They often can be tailor-made to your family's taste preferences.
Here are some more of my posts to give you some dinner ideas if you don't want to pay for a meal plan service:
7. Grocery Delivery Services
Having someone else handle the grocery shopping can also be a huge help. Not having to load little kids into the car then maneuver them to a shopping cart is a huge win!
I use Amazon Fresh and can find almost everything I need. It takes a little bit of planning ahead (most of my deliveries happen the day after I order) but for a little bit more money you can usually get them in a few hours.
I tend to spend about the same as I would when shopping in the store even with leaving a tip. It's harder to "browse" meaning you pretty much stick to what is on your list. And prices are pretty comparable to what you find in the grocery store.
Instacart tends to cost more but has a little more flexibility with items and times available for deliveries.
If you need something quickly you can always shop at your local grocery store online and then do a grocery pick-up.
8. Enroll Kids in Activities or Classes
When kids are enrolled in activities or classes, it gives them a chance to explore their interests and meet new friends. It can also give you some much-needed free time.
As a mom, it's important to have some time for yourself. Whether you use that time to relax, pursue a hobby, or just take a breather, it's so helpful!
Enrolling your kids in activities or classes can help make that happen. Classes can be expensive but if you look into what your city offers, you may be able to find something that won't stretch you too thin.
Also, when your kids are really little, you may be required to stay there for the duration. Which is fine. You can still do self-care in the car. But if you really want to get a project done at home, just make sure it's a drop-off activity.
At the very least, maybe do a subscription service like KiwiCo Crates. You're shipped all of the supplies for the activity each month and my son would spend at least half an hour creating the project. They have tons of age ranges so check it out!
9. Hire a Babysitter
As a work-at-home mom, I knew that I couldn't truly focus on my business until my youngest was in full-day school. I never even thought about hiring a babysitter. But it could have been so helpful even for just a few hours once a week.
Talk to friends and family to get personal recommendations for people you can trust. Or even set up a babysitting swap with another at-home mom friend!
Just like co-working spaces, it seems like there are more and more drop-in daycare situations popping up like Bumo. Check your area to see if you have one near you. I think it's pay as you go or you can buy a membership.
It would have been an awesome resource when my kids were little.
10. Chores for the Kids
One of the best ways to reduce stress as a mom is to have your kids do chores. This can help take some of the load off of your plate and give you more free time. Plus, it's a great way to teach your kids responsibility.
Having them help with things like laundry, dishes, and vacuuming can make a big difference. (And I have a free printable chore list and checklist to help you get started).
And while it might feel like more work at first, hang in there! When they can pick up a little bit of the slack, it can be really helpful. And for sure having them pack their own school lunches.
11. Personal Assistant
There are many reasons why busy moms should hire a personal assistant. A personal assistant can help with tasks such as grocery shopping, laundry, scheduling appointments (because you know how much that can suck!) and other small errands like returning Amazon orders or going to the post office.
This can be a huge help! You can use a service like Task Rabbit to find someone to do the things you don't want to do or need a hand with.
Not only can they do simple home repairs and things like hanging pictures but they can also wait in line for you if the queue is potentially really long. Browse the site to see everything they can help with.
12. Driver to Activities
Hire someone to drive your kids to activities! As long as you feel safe with the driver's skills, this could be an awesome time-saver. If you have a neighbor that has been driving for a few years that you trust, they might be looking to make a few extra dollars.
This could be especially great if the activities happen at mealtime. My youngest has a class from 4-6 pm making cooking dinner time really difficult on those days. Having a drive for him would be hugely helpful.
And when your kids get into high school, you can even have their older friends (if you feel good about their driving) help out. Most are more than willing, especially if you offer gas money.
13. Keratin Treatment
Beauty outsourcing is also a thing! I hate getting ready but I always want to feel put together. Getting a Keratin treatment helps me to smooth out my frizz and lets my air-dried hair look more finished.
I do it a few times a year and the results last for a few months. Plus if I do need to blow dry my hair, it cuts the time down to just a few minutes. It's more than worth the price in my opinion!
If you're in Orange County, message me for my gal's info. Or check your local Groupon to see if you can find anyone offering a discount.
14. Eyelash and Eyebrow Tint
While I don't wear a full makeup look each day, there are a few things I do. As a blonde, my eyebrows and lashes are almost invisible. So if I want to get by with little to no effort in the morning, tinted eyebrows and lashes are a big deal.
These are two separate services (you can also get a lash lift) but they are pretty reasonably priced.
They don't last for too long so I like to do this before a vacation so I can ensure I'm spending more time having fun than worrying about putting makeup on. Again, check Groupon!
15. Gift Wrapping at the Holidays
I start shopping for holiday gifts in October so by the time Christmas rolls around I have quite a pile that needs to be wrapped. I wish I could just wrap them as I go, but that's just not realistic.
Hiring someone to wrap for me would be a dream come true! For me, since my kids are out of the house at school all day, the wrapping could be done here.
But for kids who might be still at home you'd have to come up with another scenario.
(If you're stuck doing it, here are my gift-wrapping hacks that will make it easier!)
Overall, outsourcing can be a great way for moms to reduce stress and free up some time. By hiring someone to help with tasks like childcare, cleaning, and grocery shopping, moms can focus on other aspects of their life.
Related Posts