The Portal by Facebook (now Portal by Meta) has become my favorite kitchen gadget that I use daily. I don't love getting stuck in the kitchen but with this simple device, I can make the cooking feel more like me-time!
This post about the Meta Portal is sponsored by Sivan Social. All comments and opinion are my own. This post contains affiliate links and I am compensated from qualifying purchases.
I love to cook for my family and the kitchen is the hub of the home. But I don't love feeling like I'm stuck in there doing chores. I didn't think an electronic device could make mom-life more fun, but it totally did!
Here are my top reasons why your kitchen needs a Facebook Portal.
Jump to:
*To be clear, this post is not meant to show support for current or future practices in place at Facebook/ Meta. With the recent news of their sharing private messages with authorities and AI technology, the company is very problematic.
What is Facebook Portal (Now Meta Portal)
The easiest way to explain the Facebook Portal is that it is similar to an iPad that needs to be plugged in. And, of course, Facebook is now Meta. So that's confusing.
The Portal is considered a smart display so keep that in mind when thinking about the ways you can use it.
This device allows you to make video calls (via Facebook Messenger or the What's App app), search the web, use certain apps, play music, digital photo frame and more!
Not to mention the fun games and activities your kids can use (and keep them occupied while you are cooking dinner).
The Portal from Facebook makes it easy to stay connected to the friends and family you interact with online and off.
And it can be used either horizontally or vertically and has a beautiful display screen so it looks nice on your counter.
While it's super useful in so many ways, I keep mine in my kitchen and consider it one of my most favorite kitchen gadgets!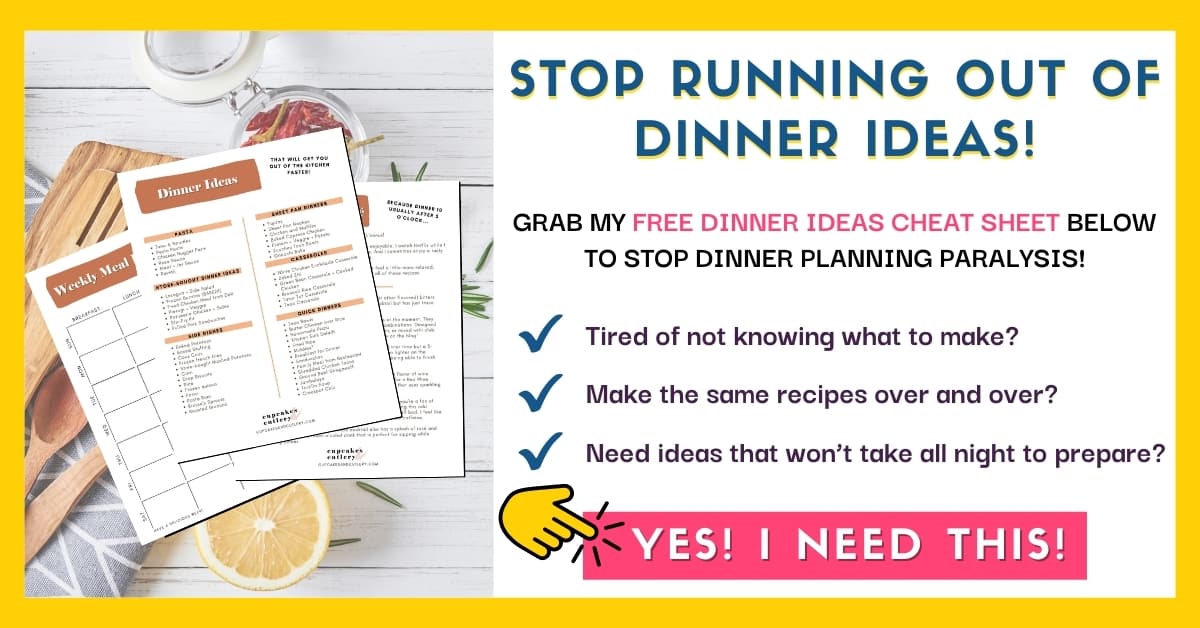 How does Meta Portal work
The Portal device works in conjunction with your Facebook account to connect you to your contacts, photos and more.
But the Portal does more than just play with Facebook.
Connecting to your account makes it super easy to access your contacts so that you can video chat with them (even if they don't have a Portal of their own).
It's easy to set up and just takes a few minutes and a wifi signal to get started.
Do you need a Facebook account to use Portal
You need either a Facebook account or What's App account in order to use the Portal. Once you log on you can make video calls through either interface. And you can use the other apps (some free, some require a separate account like Spotify).
But whoever you want to video chat with will need either a Facebook or What's App account, but they don't need to have a Portal device.
5 ways I use the Portal in my kitchen
While this smart display can be used in any room in the house, I was so excited to put it in my kitchen.
And that was before I even knew all the things it can do.
1. Video chatting
I was really interested in how the video chatting would work. And I have to say, I'm super impressed.
When using the Portal horizontally, the camera captures almost my entire kitchen (it's small, but still).
The camera quality is really nice and it does really well with not super bright lighting conditions.
If you double-tap your face, it sets the camera to that as the main subject and as you move around, the camera will follow you. This is so cool.
The range isn't 360, but it can keep me in the frame almost the whole call when I'm in front of the device.
I've only used it in conjunction with people chatting on the Messenger app and it's super easy!
I used to chat with my best friend via Facetime while cooking. But most of the time she had to chat to a blank screen as I moved about the kitchen getting dinner made.
She likes chatting via my Portal much better!
The device means I can be completely hands-free in the kitchen, thanks to the basic "Hey Portal" commands which is perfect because I often have to call my mom to get clarification on a family recipe.
The above photo is my kids talking to their grandma's dog. Also known as my sister…
It's a little hard to see in the image but both kids fit easily into the frame and when I was chatting, I fit comfortably in there too.
The back of the Portal has a nice sized speaker that makes the sound quality really nice.
It's super easy to hear and hold a conversation no matter what I'm doing in the kitchen.
Which leads me to my second point.
2. Spotify on Portal
I love to listen to music when I'm cooking. And I used to have to connect to a small speaker via Bluetooth and my phone that we take to the beach with us.
Having Spotify on the Portal is so awesome (it also has Pandora)! I can easily access my playlists and listen while I'm in the kitchen.
My oldest son also turns it on whenever he's in the kitchen. The sound is good enough to carry to the Dining Room when we eat dinner.
But the Portal can also easily be moved around the house.
It must be plugged in to work, but once the set up is done, it's done. I know I'll be moving this around with me.
I've used it so much since I got it.
3. Apps like Pinterest and YouTube
The Portal offers a small selection of Apps but also has full internet capabilities.
I added Pinterest so that I can easily browse my recipe boards when I need cooking inspiration.
I keep YouTube on the home page so I can easily look up how-to videos for cutting vegetables and other kitchen techniques.
You can access a few apps (I think they are planning to release more) or locate a page on the internet and then set it as a bookmark on your home page.
It makes things super convenient!
Plus you can use Side Chef to give you, even more, recipe inspiration and skills.
4. Streaming shows and news
If I'm not listening to music, I'm watching the news while I cook. On the Portal, I can pull up the CNN page and watch news live. It's so great!
I used to have to bring in my laptop to watch but now I basically have a mini TV to watch on.
I have the 10″ screen which is the perfect size. It's easy to see the screen and read captions.
But I can also access streaming services should I decide to watch a TV show while I cook. It happens. If I'm mid-binge and need to start dinner, I can now do it seamlessly!
*Update: I can no longer stream Netflix or CNN live on the portal. I can still access some live TV via the web browser but it won't play videos as you may hope it will like on a regular iPad.
5. Alexa compatible
The Portal connects with Alexa! While my home isn't all that smart, it does offer all the same commands that you can do with an Amazon Echo.
So if I had a Ring device at the front door I'd be able to see who is at the door right from the kitchen.
Also, I can use this feature to work on a shopping list. I can use voice commands to add things to my grocery list which is super helpful!
It doesn't have the full Alexa capabilities but you can still set some routines. It also shows me when an Amazon package has arrived (including what was in it, but you'll be pleased to know at Christmas – they took off the details!).
Bonus: Photo Display
I don't know why I left this point off when I initially wrote this post. But I really love the photo display!
You can easily create an album on your Facebook account that plays on the Portal when idle.
I LOVE to go into the kitchen and see baby photos of my kids or fun pictures of my nieces.
I know there are a million digital photo displays. But I love that this device can do so much more!
Meta Portal Review (Formerly Portal by Facebook)
I really love my Meta Portal. Is it life-changing? No. Is it a super convenient tool that makes being in the kitchen more fun. Absolutely.
Along with the things I mentioned above, the Portal also has a few games and also some AI apps, like Storytelling (which is like karaoke for reading stories mixed with filters that turn you into the character) and Photobooth that are fun to play with.
It pulls photos from your Facebook account and turns them into a slideshow while the device is in sleep mode.
You can also connect it to Instagram and control which images it shows.
I feel really good about the privacy. Or, I should say, as good as I can about privacy for an online device with a camera and microphone.
The Portal does have a control that physically covers the camera and turns off the mic when you don't want it on.
I always leave it off. This means that I have to turn that on when I want to use voice commands. No biggie.
And, while I haven't tried it yet, the Portal makes it really easy to go live on Facebook. You get an awesome camera with smart sound control (which helps filter out background noise).
I know there are tons of other features on the Portal. Head to their site to check them all out.
Meta Portal Price
The 10″ version that I have is regularly $179. But I see it on sale a lot. You should have seen it on Prime Day! It was under $50!
This is a great gift idea for grandparents!
The Portal is available in 8″, 10″, 14″, Portal+ which is 15.6″ plus they have a portable option and a bar that turns your TV into a portal which is great for large group chatting!
Buy the Portal
I'm really loving my Portal by Facebook. Do you have one? What's your favorite feature!
Related Posts