Creamy and delicious, this roasted Tomato and Mushroom Polenta recipe makes a great, easy side dish that is ready in about 30 minutes.
Get dinner on the table quickly with this creamy polenta that your whole family will love!
I'm always looking for new side dishes to make dinner time feel like I'm not just making the same things over and over again.
This isn't a traditional, Italian polenta side dish. This is me, trying something out with flavors my family enjoys. If you're looking for a more authentic recipe, please check out "How to Make Polenta" on Memorie di Angelina.
Why this recipe works
This mushroom polenta is pure comfort food. With a bed of creamy polenta topped with rich, roasted veggies, this dish is a great one to make as the weather cools down.
The tube of polenta ensures that this recipe is super quick and easy. And roasting tomatoes and mushrooms is almost foolproof. (I'm obsessed with roasted tomatoes. You need to also try my Roasted Tomato Burrata Appetizer.).
While this recipe does take a little bit of time due to the roasting, it's ready in about half an hour. Get the veggies in the oven and complete the rest of the dinner while they cook.
It's a perfect pairing for a simple roast chicken, a jazzed up store-bought chicken, or any other main dish idea. It's very filling so you could even get more servings out of it if you need to feed a large group.
Not into tomato and mushroom polenta? You could try my Parmesan Zucchini or Apple Juice Braised Brussels Sprouts.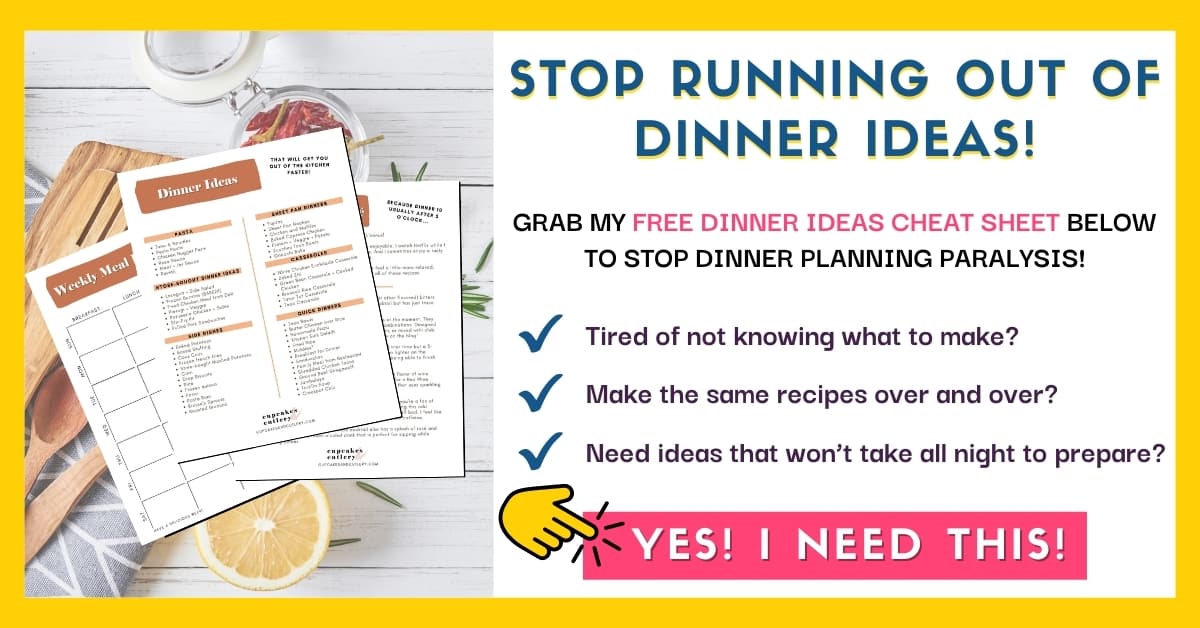 Ingredient Notes
This recipe is not so fussy that the exact amounts of the ingredients matters all that much. Use whatever size polenta you can find.
You can make polenta from scratch (it's just cornmeal and water), but using a tube of yellow polenta keeps things super easy.
Cherry or grape tomatoes work great in this dish. While I cut them in half before roasting, if they are on the smaller side, you can leave them whole to burst open on their own while cooking.
Baby bella mushrooms are super tasty and what I prefer to use. You could probably substitute another type but the flavor would change slightly.
Shallots add extra flavor to the veggies, but you could substitute yellow onion if that is easier for you.
I used whole milk, since that is what we use at home. You could make this recipe with low-fat or even cream, with varying degrees of creaminess depending on what you use. I'm not sure about using a milk alternative, however.
Parmesan cheese is optional, but I suggest adding it. While I add it as a topping at serving time, you could easily melt it into the polenta while it's on the stove. It adds another layer of flavor that is super tasty.
Step-by-Step Instructions
Preheat the oven to 375 degrees.
Add halved cherry tomatoes and roughly chopped baby bella mushrooms to a sheet pan lined with foil.
The foil will help make clean up easier. A small serrated knife makes cutting the tomatoes really easy. For the mushrooms, you can use that same knife or kitchen shears. (I freaking love kitchen shears).
Add crushed garlic and chopped shallots to the sheet pan.
Drizzle with olive oil and toss to coat everything. Add a sprinkle of sea salt (and pepper if you're into it).
Put in the oven to roast for about 15 minutes.
Meanwhile, add the tube of polenta to a medium saucepan. You can cut open the long side of the tube or just cut off an end and squeeze it out, breaking it up as needed.
Add the butter and milk and heat on low-to-medium heat. Use a potato masher to help break up the polenta.
Stir often to keep the milk from burning.
The consistency should be a little bit looser than mashed potatoes. If it seems too sticky, add a little bit more milk and stir to combine. Add a little at a time so it doesn't become too runny.
When heated through, remove from heat and put into your serving dish.
When the veggies are roasted, spoon them on top of the polenta and sprinkle with more sea salt.
Tips and Tricks
There are many ways to modify this dish to make the flavors better suited to your family. If you want to change up the types of veggies that you put on top, you can! If you want to add more flavor to the tomato and mushroom polenta, do it (some extra garlic in there would be tasty!).
While I like to serve my tomato and mushroom polenta with parmesan on top, you can also jazz it up with some red pepper flakes.
All of these flavors would be delicious with some fresh herbs. Try thyme, rosemary or basil for another layer of flavor.
A potato masher works best for breaking up the chunks of tube polenta, just take care that you don't shoot hot milk and butter in your face…
Fequently Asked Questions
What exactly is polenta?
Polenta is made from cornmeal and is cooked in water then flavored and seasoned with a variety of ingredients. It's a great side dish idea that has Italian origins.
Is polenta good or bad for you?
Polenta is a good alternative to potatoes and starches and is also a gluten-free grain. There appear to be some health benefits but it can quickly turn "bad" depending on what ingredients you are adding to it since it can be a very high-calorie dish.
Are there other ways to serve tubed polenta?
Polenta that comes in a tube is pre-cooked so you really just need to reheat it. You can do that in a saucepan, as we've done above or by sauteing it, roasting it or even grilling it. You can even reheat it in the microwave for a super quick side dish idea.
You're going to love this Roasted Tomato and Mushroom Polenta recipe. It's a bowl of flavorful comfort food that you will add to your meal planning rotation.
Related Recipes
Roasted Tomato and Mushroom Polenta
YUM! Make this Roasted Tomato and Mushroom Polenta recipe next time you need a delicious side dish idea. Better still, this recipe is ready in 30 minutes. It makes a lot so it's great for a large family or leftovers.
Print
Pin
Rate
Save
Saved!
Instructions
Prepare the Veggies
Preheat the oven to 375 degrees.

Place rough chopped mushrooms and cherry tomatoes on a foil lined baking sheet (helps with clean up).

Add chopped shallot and crushed garlic to the sheet pan.

Drizzle with about a tablespoon of olive oil and sea salt and toss to coat.

Roast for about 15 minutes.
To Make the Polenta
Take the polenta out of the packaging and put it in a medium saucepan.

Add the milk and butter and heat on medium to low, stirring frequently.

Use a potato masher to break up the polenta and incorporate the butter and milk.

It should resemble mashed potatoes.

If it gets too sticky, add more milk, a little at a time, to make it creamy.
How to Put it All Together
When polenta is ready, place it in a serving dish.

Top with roasted mushroom mixture.

Sprinkle on some sea salt.

Serve with parmesan, if desired.
Notes
This recipe is almost foolproof. If you can't find the exact size of polenta or containers of mushrooms and tomatoes, it's fine. Use what you can find.
There are many ways to modify this dish to make the flavors better suited to your family. If you want to change up the types of veggies that you put on top, you can! If you want to add more flavor to the polenta, do it (some extra garlic in there would be tasty!).
While I like to serve my tomato and mushroom polenta with parmesan on top, you can also jazz it up with some red pepper flakes.
All of these flavors would be delicious with some fresh herbs. Try thyme, rosemary or basil for another layer of flavor.
A potato masher works best for breaking up the chunks of tube polenta, just take care that you don't shoot hot milk and butter in your face…
Nutrition
Serving:
12
Servings
|
Calories:
72
kcal
|
Carbohydrates:
10
g
|
Protein:
2
g
|
Fat:
3
g
|
Saturated Fat:
1
g
|
Trans Fat:
1
g
|
Cholesterol:
5
mg
|
Sodium:
218
mg
|
Potassium:
230
mg
|
Fiber:
1
g
|
Sugar:
3
g
|
Vitamin A:
283
IU
|
Vitamin C:
10
mg
|
Calcium:
36
mg
|
Iron:
1
mg