These snack board ideas made with your favorite meats, cheeses, fresh fruit, and vegetables are a simple and low-key family dinner idea and make an easy summer meal.
This family snack board idea is a sponsored post written by me on behalf of Albertsons. All opinions are 100% mine.
Jump to:
You Have to Try this Family Snack Board Idea
Charcuterie and grazing boards have become super popular. This idea is similar but kept scaled-down and simple.
These family snack platter ideas are a great way to bring us all back together after a crazy busy week. They are quick and easy to put together and make an afternoon feel a little more elevated.
Related Post: Hot Chocolate Dessert Charcuterie Tray
This is not a fancy, table-sized board filled with every snack known to man. That idea is great for a party with a lot of people.
This snack board idea is perfectly suited for a small family with a variety of tasty items.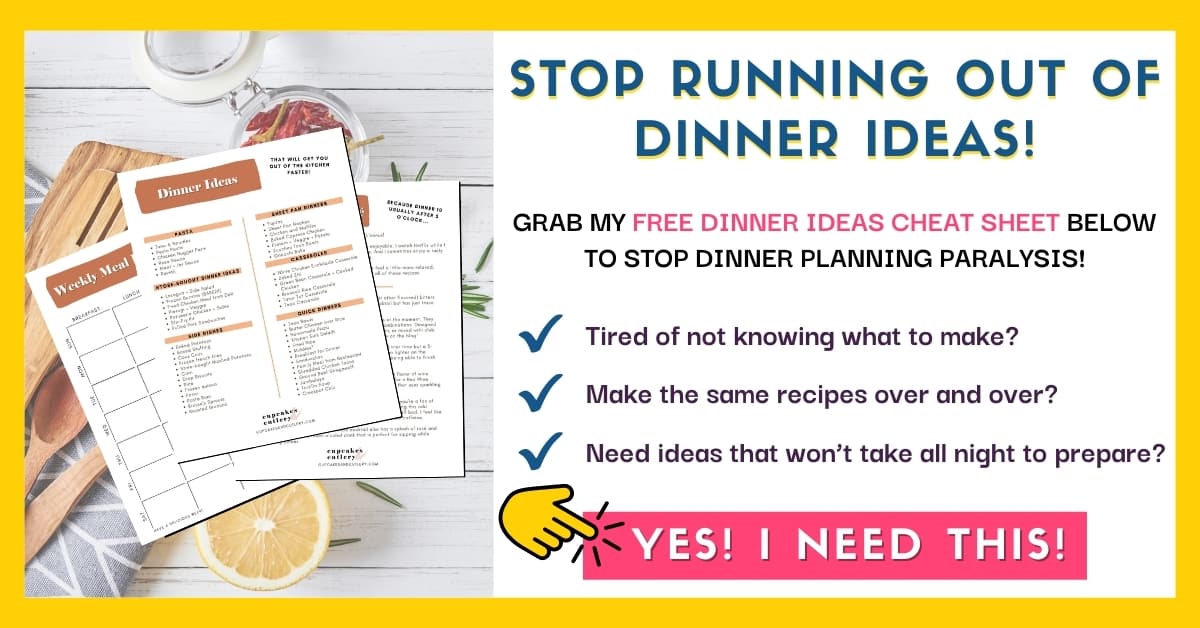 A Family Snack Board Full of Yummy Snacks
While our weekdays revolve around school and work, our weekends are where we like to get creative and change up our routine!
Carving out quality time for the family and making things feel different and a little more special is super important to us.
Recently, I started creating a grazing board for us to enjoy together. This fun snack idea is a fun way to gather us in one place, encourage the kids to enjoy their favorite fruits and vegetables, and try new-to-us items.
I'm going to show you how to make a Family Snack Board that doesn't take a ton of effort and will satisfy every member of your family.
How to make a snack board
Start with Primo Taglio Meats and Cheeses
I always start with Primo Taglio® premium meats and cheeses. While this isn't exclusively a meat and cheese board, every snack board should have some delicious protein.
I picked up Primo Taglio Italian Dry Sliced Salame and Prosciutto because they are easy to eat and delicious! They go really well with cheese, but also with the fruit and other snack items.
I selected the Primo Taglio Fresh Mozzarella Ball because I know it is a favorite of my youngest. And for a new-to-us item, I went with the Manchego.
Primo Taglio means "first cut" in Italian which means every slice tastes as fresh and tasty as the first. Made with quality ingredients, Primo Taglio products are available exclusively at Albertsons.
Using time-honored traditional methods, these products are made with no artificial colors, flavors, or MSG**.
The cheese uses high-quality milk and old-world recipes that can be aged up to 2 years. And many of the meats use whole muscle meat with no binders or fillers.
I usually put out larger potions of the meats and cheeses, on my snack board, than the other items. That way I know that they will get a nice helping of protein.
Add in fruits, veggies, and other snack items
To round out the grazing snack board, I serve fresh fruit and vegetables that I know they love along with a few other snack foods like marinated olives.
The whole family loves strawberries so if they're in season, they're on the tray. And watermelon is a great pairing for the prosciutto! A little sweet and salty, so yum!
Carrots are easy to eat and add a pop of color to the tray. Albertsons has a great produce area. I bought watermelon and cucumber that was already cut for me to keep things extra easy.
Dried apricots are a sweet component that goes well with the cheeses and is almost like a dessert.
I skipped crackers this time in favor of torn baguettes and pretzel rods. You can even serve homemade spiced tortilla chips.
I keep portions small so they will try a bit of everything instead of only eating their favorites.
To keep things easy, I skip any dressings or sauces. I know things like honey and jams pair really well with cheeses and meats, but when you have multiple people eating off the same platter, that can get real messy real fast.
How to Lay Out Your Snack Board
My favorite way to put together a snack board is to use a tray with handles. That way, we can move it around wherever we want to hang out.
We typically try to get outside and enjoy some fresh air on the patio, but we could just as easily move this to the family room for a movie.
I lay down a piece of parchment or waxed paper to make sure the oils from the meats and cheeses don't stain the tray. I set those down first and then fill in with the other snacks.
I use glasses to hold things like carrots and pretzel rods to use up some vertical space so you can fit more items.
Using small bowls means you can pour a few pieces of cut mozzarella or watermelon onto a plate instead of needing to put out spoons for everything.
I only use dishwasher-friendly serving pieces to keep things simple and clean up a breeze. I like to make this Snack Board as easy as possible so we can do them often.
Snack Time
The boys sip on lemonade while we hang out around the snack tray. We usually put on some music and just enjoy spending time with each other.
We all try the new items on the tray and decide if we will get them again or not. The Primo Taglio Manchego was a keeper! It's a firm, aged goat's milk cheese that reminded us of parmesan. It had a delicious flavor that we all loved.
And it was so yummy with the dried apricot!
The mozzarella was creamy with a hint of saltiness that I fell in love with. It tasted amazing with everything on that tray.
I set out small plastic plates so the kids take a little bit at a time. This is finger food at its finest. It's a nice break from our family dinners at the dining table which feels much more formal.
We like to set out a family snack platter in the late afternoon, but you could also serve this for dinner. To make it more of a meal, I would add more Primo Taglio meats. They have a variety of options, like sliced pan-roasted turkey breast that would be a flavorful way to help fill us up.
As the weather starts warming up, I know we'll be enjoying snack time on the patio even more often.
While it's not hard to put together, you could always enlist the help of one of your kids to help you put things on to the tray.
Replenish as Needed
I replenish things on the grazing board as needed. We all really loved the Primo Taglio Salame so I needed to put more out. I love that it comes in a resealable bag to keep it fresh.
While all of these products work well during snack time, they are also awesome for lunches or dinners. My husband loves to eat salami sandwiches and I love to use it on Salami Pizza.
When the kids are done with their snacks they typically head back into the house and then my husband and I spend a few minutes together.
I love that the items we serve on the snack board are great at room temperature and I don't need to rush to clean anything up.
Our snack tray afternoons feel extra relaxing and unrushed.
These snack board ideas for the family are a great idea all year long, but are especially great in summer!
More fun family snack ideas to put on your snack board:
Quick and Easy Appetizers: These quick and easy appetizer recipes are perfect for a dinner party or a family night of finger foods! These take a bit more work to prepare but would be equally delicious served as part of this snack tray idea.
Chocolate Yogurt Fruit Dip: Make this easy Chocolate Yogurt Fruit Dip to serve with the fresh fruit on your tray. It's a fast recipe, with great protein that would make the fruit even tastier.
If you want to use Primo Taglio Burrata, you can make this easy Roasted Tomato with Burrata appetizer. It's super simple and would be delicious spooned onto a sliced baguette!
Shop for Delicious Snacks
I shopped at my local Albertsons store, but you can also find all of these delicious items at the Albertsons Companies family of stores, including Albertsons, Safeway, ACME Markets, Jewel-Osco, Vons, Randalls, Shaw's Supermarket, Star Market, and Tom Thumb.
To create a party snack board for the family, there are a few things to keep in mind when shopping. I try to include 1-2 favorites for each family member, plus a few new things.
Albertsons has so many great options to include on a snack platter. Whether you shop in-store, with delivery, or DriveUp & Go™ you can get everything you need in one place.
While shopping in a grocery store currently looks a little different than it used to, I was super impressed with how easy and safe shopping in-store was. But I also love that they provide a variety of options depending on your personal needs.
Make a family snack board and enjoy quality time together! Look for deals on Primo Taglio products at your local Albertsons throughout the summer!
Save and pin this recipe for later!
Save this recipe for later by pinning it or clicking the teal heart at the bottom right of the page. For more recipes make sure you're following me on Pinterest, Instagram and like my page on Facebook. If you make this recipe, be sure to leave a star rating and tag me in your pictures!
More Easy Party Food Ideas
** With the exception of some classics like American cheese and certain value meats.