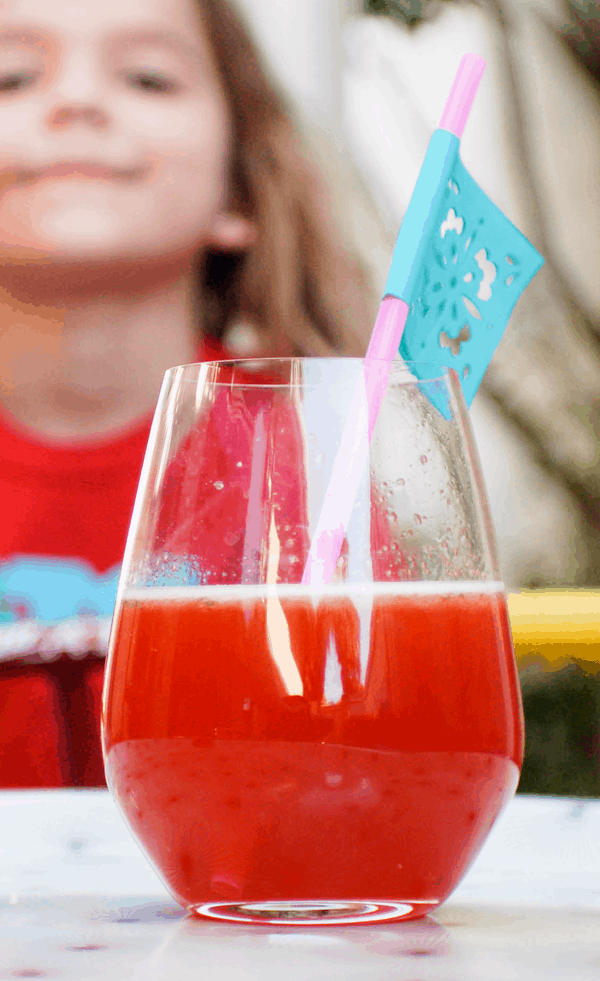 I love herbs in my cocktails.  And strawberries are always a good idea, right? So this strawberry margarita recipe with basil sounded like the perfect thing to try for Cinco de Mayo.  I'll be honest, I don't usually get all crazy about this holiday.  I think I maybe went out to a bar once on Cinco de Mayo.  When I was in college.  And I barely remember it, only because I'm old. Not that I drank too much…But it really is the perfect day for a margarita. I've learned over my many years that I enjoy a nice tequila cocktail. And when you put tequila with strawberries and basil you get the best possible Cinco de Mayo cocktail option.
I decided that I should figure out how to make a good one at home since jetting off to Mexico just for a margarita is a little over the top… This recipe is super easy, uses super fresh ingredients and is different from your run of the mill margarita. No better time than the middle of the afternoon on a weekday when you are home alone with the children to try out a new cocktail recipe I always say.
Dude, I'm wasted!! No, just kidding.  I took several sips and then stopped.  But I didn't want to.  No children were harmed in the making of this recipe!
Strawberry Margarita Recipe with Basil
Ingredients
2 oz. Familia Camarena Reposado Tequila
1/2 cup strawberry simple syrup (*see recipe below)
2 oz. fresh lime juice
1 teaspoon agave nectar
2 tablespoons fresh basil, chopped roughly
Sliced strawberries
*Strawberry Simple Syrup
Combine 1 cup sugar, 1 cup water and 5 sliced strawberries in a saucepan.
Bring to a boil, then let simmer for 10-15 minutes.
Cool the syrup, then strain the liquid through a sieve, pressing the strawberries to extract all liquid.
Instructions
Place the basil in the bottom of a cocktail shaker, pour in the tequila.
Use the back of a spoon (or muddler - or end of a metal ice cream scooper like I used) to mash the basil leaves into the tequila.
Fill the shaker with ice and add strawberry simple syrup, lime juice and agave nectar.
Fill with ice, shake and strain into a high ball glass over ice.
Garnish with sliced strawberries on the rim and ribbons of basil mixed in the drink.
https://www.cupcakesandcutlery.com/este-cinco-de-mayo-cocktail-es-mi-amor/
My Conclusion:
I made the strawberry simple syrup the day before so I knew it would be cold when I wanted to make the recipe.  I used cheesecloth instead of a sieve.  It may not have been fine enough.  As I squeezed, bits were starting to ooze out and it looked like something that would work well for a Halloween special effect.  I found it a bit sweet, and since I don't enjoy overly sweet drinks, I decided to leave out the agave nectar when I made the final drink.  It took about 2 1/2 limes to get 2 oz. of juice so plan your shopping list accordingly.  As per usual, I didn't read the part about serving over ice.  I think the recipe above would be for two drinks if they were served over ice.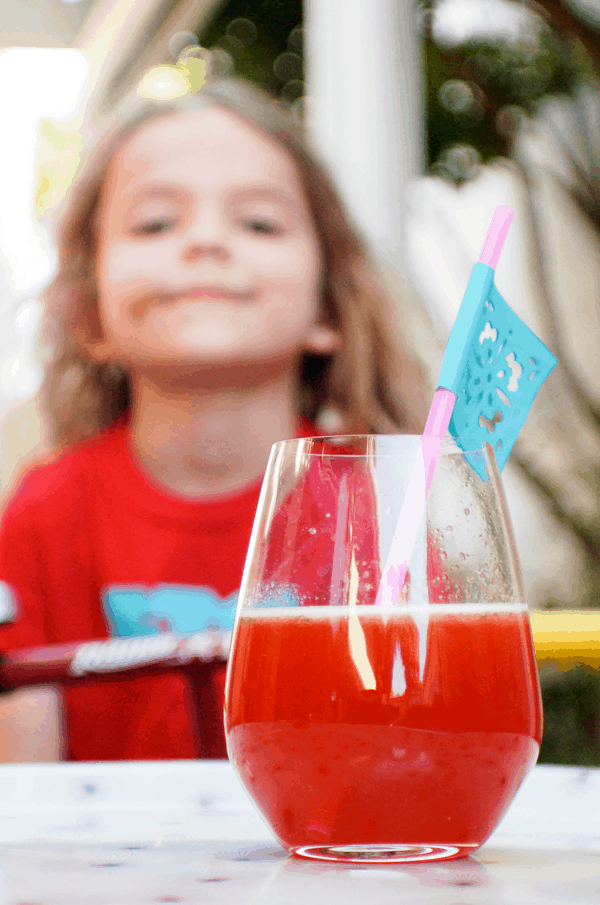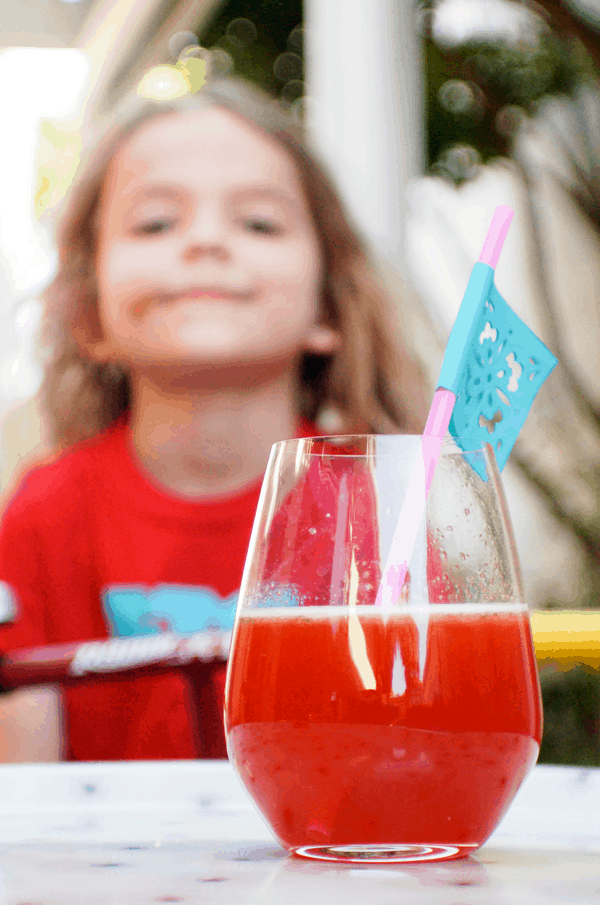 I REALLY liked this recipe.  A LOT.  The tequila smelled really good. I highly recommend this recipe for your Cinco de Mayo and summer entertaining.  Be sure to check out the
Camarena
website for this and other recipes.  There are some others I am going to try.  And I just saw this tequila at my local grocery store this weekend, so you should be able to find it in a store near you.  Please note that my son only wants me to take his picture when I don't want to.  And yes, that is melted chocolate all up on his grill.  If mama is drinking a strawberry margarita in the afternoon, kids can have chocolate bunnies.  What's fair is fair.