Hiring a private chef is a great way to take the pressure off and have an amazing dining experience. Use this list to find a private chef in Palm Springs to help you create amazing desert memories whether you are traveling with your friends or family. This is a must-do for your next desert getaway.
Jump to:
Hire a Chef for One Night in Palm Springs
Did you even know you could hire a chef for one night?
We are so lucky to live in Southern California and be able to make quick getaways out to the desert. Palm Springs is one of my favorite places to go for a few days of fun in the sun.
And while there are many awesome hotels to stay at, one of my favorite things to do is find a Palm Springs vacation rental! But who wants to cook on vacation!?
Why you need a private chef
There are so many amazing homes to rent in the Palm Springs area and they are perfect for a quick weekend getaway with friends or a longer family vacation. But when you rent a home, you are responsible for all your meals.
There are tons of great restaurants in town but if you're looking for an easy night in, hiring a personal chef in Palm Springs is a great idea! You get to enjoy the comfort of a gorgeous home while relaxing while an expert cooks you a delicious meal!
We first had a catered dinner on a family trip and had the most amazing experience. It was so awesome that I hired the same private chef again for a girl's trip/blogger retreat.
It feels luxurious but it's not over the top. And while you may end up spending a little bit more than you would while out for a restaurant, you are getting the best service, delicious food prepared especially for you, and if you are on a trip with another family or some friends, you can split the cost.
In my opinion, it's totally worth it. Especially if you are celebrating a special occasion like a birthday.
This is an experience that I hope everyone can have at some point in their life. The next time you rent a house in the desert with your friends or family, you simply must hire a private chef one evening!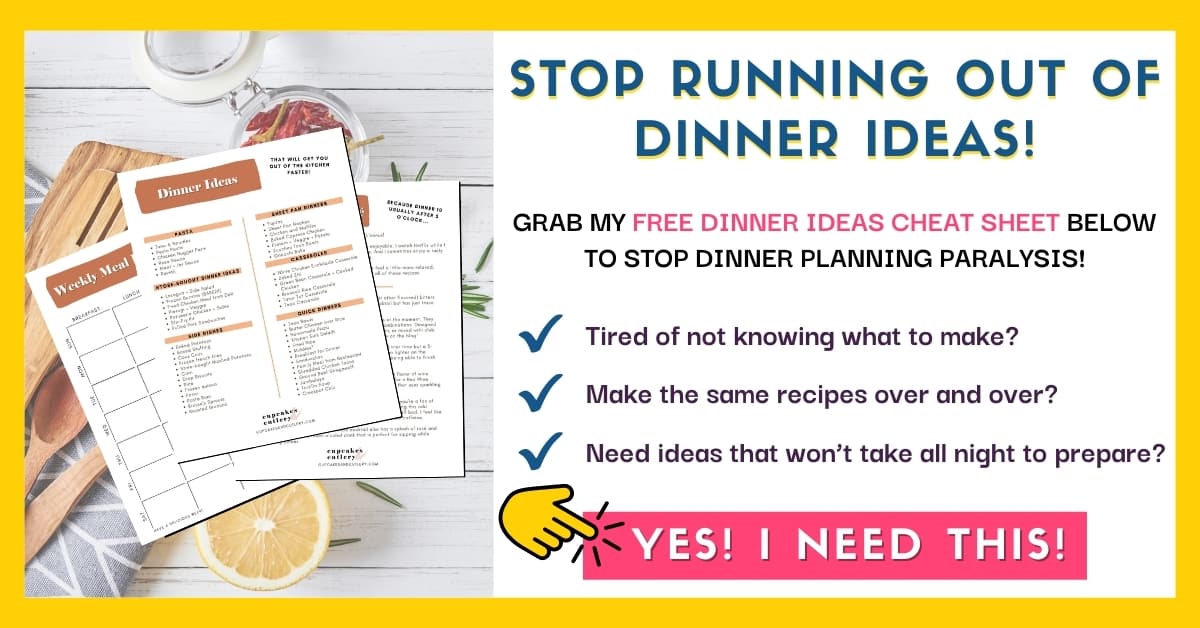 1. They Take Care of Everything
When you hire a private chef in Palm Springs, they handle everything! They help create a menu that everyone will love. And while you can give ideas of what you are looking for, and especially any dietary restrictions, I mostly leave the planning up to the chef since that is their area of expertise.
The chef will arrive early and bring just about everything they will need (they might ask you to check on the cooking utensils once you've arrived at the rental property to make sure they have what they need). They prepare the food, serve it and handle all the cleanup.
This is money well spent in my opinion. It allows you to have a great dining experience in the comfort of your rental home. You get to enjoy every minute of your vacation just like the rest of your family.
2. They Work with Your Needs
Whether you are looking for something super fancy or a casual dining experience these private chefs can work with you to provide the vibe you are looking for.
And the quality of ingredients that are available in the Coachella Valley is amazing! There is a great variety of locally sourced ingredients to provide your dinner guests with a delicious dinner.
Be sure to let them know ahead of time if you have a certain theme in mind or are looking for a specialty.
My oldest son had food allergies when he was younger and our chefs were able to work around it without any issues.
3. The Food is Amazing
This is a sample of the menu we had for our girl's trip. SO amazing! And I didn't have to cook any of it!
I consider myself a decent home cook. But I have my limits especially when I'm away from home and don't have my full recipe book.
The food that the private chef will prepare for you is exceptional. While they will work with you to come up with the perfect menu, they will most likely prepare elevated dishes that you might not even ever attempt yourself.
Often they'll prepare multiple courses and whether they serve it plated or family style it is sure to be some of the best food you've had.
We were served a crazy tasty watermelon lime Tequila granita for dessert. Yup, tequila. This was the absolute perfect finish to a perfect meal.
4. They'll Wow You
When you hire a private chef in Palm Springs, they will plan a menu that is cohesive and will provide a lasting memory for your dining guests.
Even if the menu is more casual, they will certainly go above and beyond what you would be cooking in a vacation rental.
Typically, they add in little details that will make this dining experience feel totally different than if you had just cooked for your family or guests. For example, the presentation will be gorgeous!
And our chef even brought along some flowers to add to the ambiance.
4. You Get Leftovers
Another benefit of using a private chef in Palm Springs is that they pack up the leftovers for you and you can enjoy them during the rest of your stay. It's genius really! It's an experience you will never forget!
Whether your catered meal is served family-style or served, you'll really enjoy having someone else prepare it for you especially when you get to enjoy it again the next day.
Things to Know
Most chefs won't provide the alcohol although they may do a batch of lemonade or something else to enjoy while waiting for dinner.
You can talk to them about it ahead of time to see if they provide a specialty cocktail, etc. but most often, you provide whatever wine or cocktail setup you would like.
Payment is usually figured as a per-person price once you've discussed the menu ideas.
You will usually pay about half of the estimated overall cost as a deposit to book, then the rest of the bill on the night of. Tipping is also encouraged.
List of Private Chefs in Palm Springs
This list of private chefs in Palm Springs will help you plan a memorable trip to the desert that you won't soon forget! Enjoy every minute of your vacation by bringing in an expert to create a gorgeous dinner for your friends or family!
Previously, Michelle Globis of Palm Springs Plan, was my go-to gal. And while her website is still up, I think she is taking a break from catering at the moment. But I loved her and her food so much I wanted to leave her info so you can double-check if you're looking for someone to hire.
Private Chefs in Palm Springs
Are you renting a house for your vacation in Palm Springs? Or maybe you are throwing a bigger event? This list of private chefs in Palm Springs will help you plan your meal and take all the work off your plate! (get it?)
I haven't worked with any of these personal chefs in Palm Springs on this list yet but wanted to share the options I've found to help you plan your next trip! If you try one or have used someone else, leave the info in the comments so it will help others who are looking!
I reached out to the Greater Palm Springs Convention and Visitors Bureau to help me create this list for you. Their site is a great resource for planning your trip to the desert!
Why Palm Springs
Palm Springs is one of my favorite places to visit because there is as much or as little as you want to do. If it's too hot, you can go to the movies. If you love to swim you can find amazing pools at the local hotels or rent a home with one.
There are amazing restaurants to eat at and the downtown area is in the middle of revitalization and it's a really fun area to walk around in the evening. But even if you aren't staying in Palm Springs proper, you are never far from fun activities and delicious food.
My grandparents retired just down the road in Desert Hot Springs so I've been visiting this area pretty much my whole life. While it does get really hot (so some people skip summer), winter is also a fun time to visit!
In case you need it, my favorite places to rent homes from in Palm Springs are ACME House Co., VRBO and Airbnb.
You can check out one of the Acme House Co homes from our winter family trip to Palm Springs. It was perfect for us!
More ideas for a getaway