Nope. This isn't just a gallon of chocolate milk. This is the cocktail you are going to make for your mom friends before you go see Bad Moms movie on July 29th. Inspired by the movie, I'm showing you how to make a large batch recipe for a Bad Moms White Russian cocktail, perfect for getting a little bad before heading to the theater. Or after. Or whenever you want. That's how bad moms roll. If you haven't read my other post with cast interviews, check it out. Then click-through to see how to make this fun bad mom cocktail. 
I LOVED the movie! And I know you are going to love it too. My favorite scene takes place in the grocery store and the ladies make a White Russian like you've never seen it before. I'm certain you won't be this messy when you make yours. Or maybe you will. I'm not judging. 
So I'm a total loser and forgot one of the most important parts of a White Russian recipe, the vodka. Duh. Shows you how much I drink them. To make this cocktail large batch, just pick up a gallon of milk, some Kahlua, chocolate syrup and vodka. Let's just pretend this photo has vodka in it. 
This couldn't be easier to make. Make a little room in the milk jug for the rest of the ingredients. Depending on your level of "Bad Momness" pour it out, save that extra milk in a mason jar for your kid's cereal or just take a couple of swigs from the carton.
Add the Kahlua right to the milk jug. 
Add in the chocolate. I know a traditional White Russian recipe doesn't include chocolate syrup. But it should…Here is where you would add in the vodka. Clearly I was not in bad mom mode when I made this. I mean the Kahlua itself is really only going to give it a little kick. The vodka is really what brings the party. 
Shake the shit out of it. 
Boom. A White Russian to share with all your mom friends. 
You have to test it to make sure it's good. It's also a pretty good arm work out to drink it this way. But you're a bad mom now. You don't care about making time to work out. 
Add some colorful straws for all your mom friends. Or just pass that jug around and get silly before heading to the theater to see Bad Moms on July 29th. This movie will make you laugh, cheer, hiss, and hug all your mom friends. And just a hint, you're going to want to watch the credits!
10 3/4 cups
1 2/3 cup kahlua
3 1/4 cup vodka
3/4 cup chocolate sryrup
Add it all to the milk jug and shake it up to mix. This recipe is really only approximate measurements. Ain't no one got time to measure when you are making a gallon sized cocktail.
Check out what I found out from the cast interviews during the press junket.
If you liked this post you may also like: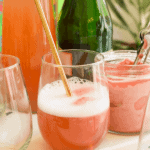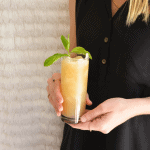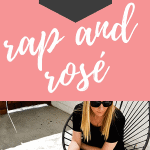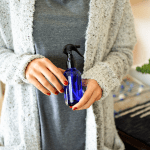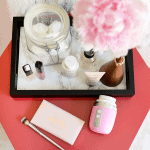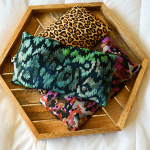 Champagne Float . Apple Juice Mojitos . Rap Playlist to sip Rosé to . DIY Good Vibes Spray . I love the Clarisonic MIA Fit . Homemade Headache Remedies