Makeup. I don't leave home without it. But that doesn't mean I want to spend tons of time on it. These are the best makeup products for moms to help you look your best with minimal effort!
I partnered with my friend, Yara, of Nixey Artistry, to share the best makeup products for busy moms! These items will get you out the door faster each morning!
Many busy moms find that they don't have the time to put on a full face of makeup every day. However, there are some key products that can help you look your best with minimal effort. And we're sharing them below!
Jump to:
What Moms Need From Makeup
I feel more confident when I have makeup on but I truly hate "getting ready" in the morning. I have different makeup looks whether I'm just working at home, meeting friends for lunch (this spring makeup look is my go-to) or going out to dinner (this fall makeup look works well).
But I always look for makeup products that are suited for the busy mom lifestyle.
Products that offer minimal effort for maximum results are something I gravitate towards and always have my eyes on.
Multi-purpose products that can be used in a variety of ways are super helpful. I love a color stick that can add color to your cheese as well as your lips!
I mostly stick to natural-looking makeup that won't require a lot of time to apply and just helps to enhance my features.
And I always hope a product will last all day long because we're constantly on the go!
And if I can't easily get the makeup off at the end of the day, I don't want it!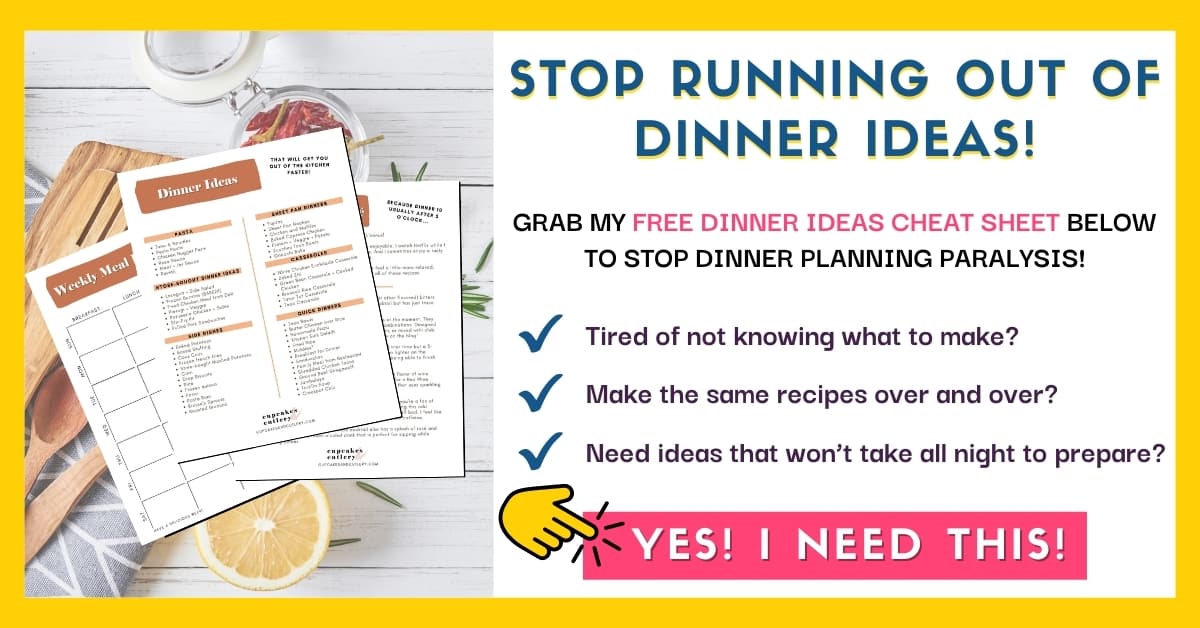 Busy Mom Makeup Products
A good tinted moisturizer or BB cream can even out your skin tone and give you a bit of coverage, while a nude lip gloss or lipstick can add a touch of glamour.
To help you get started, we've put together a list of the best makeup for busy moms.
I'm sharing my thoughts on these products (I have no background in beauty and have average makeup-applying skills).
And Yara is a makeup artist who will share why she thinks these are the best products for busy moms!
A lot of these products are by Laura Mercier. Yara loves these products for a number of reasons. They are slightly more than I like to spend on makeup (Pixi Beauty is right in my wheelhouse!) but the quality makes it worth it!
I struggle to have makeup show up on my skin and these products have great color payoff and have long-lasting wear that I need!
You can always look for less expensive versions of these products if you prefer. In fact, here are some of my favorite Clinique products for moms. And, of course, having a great skin care regimen is a must!
Concealer
My skin is less than flawless (thank you allergy to dark circles and acne scars) so I always start with foundation. I am partial to Clinique's Even Better Clinical Foundation and have been using it for years!
I'm also always looking for a great concealer. Yara picked out Urban Decay's Naked Skin as a makeup product every mom should have in her makeup bag!
Yara's notes will all be in italics below my own thoughts as we continue down the page.
Urban Decay Naked Concealer is super easy to apply, has light to heavy coverage depending on the amount applied and has a velvety feel. Use this under the eyes and anywhere else you need a little more coverage or a little touch up.
Just set it with a little Laura Mercier Secret Brightening Powder (shown below) for all-day wear. This is a very versatile makeup product.
Buy the original formula concealer (may be discontinued so it's more expensive) or buy the updated Naked Concealer.
Powder
As someone with oily skin, powder has always been my friend. Whether I'm trying to finish off my everyday makeup look or touch up before heading out to dinner, the powder is a staple in my routine.
It's one of the only makeup products I carry with me in my purse with me.
On the left is Laura Mercier Secret Brightening Powder with the Camouflage powder brush. This powder and brush combo will help set eyeshadow and concealer so it lasts longer throughout the day. No more creasing!
On the right is Laura Mercier Translucent Powder with a fan brush. This is used to lock in tints or foundations so that makeup stays in place all day long. This is perfect for moms because it keeps you from having to make too many touch-ups throughout the day.
Eyeliner and Mascara
My eye makeup look has always been simple and barely there. For me, I can go from looking put together to crazy makeup lady real fast. With my blonde lashes, I really need a great mascara to help my eyes show up.
Dior Mascara Primer is something every mom should have! This product makes lashes fuller before adding mascara so your mascara doesn't end up looking clumpy. No need for fake lashes with this amazing primer.
Laura Mercier Long Lasting Eyeliner is awesome. It comes in a variety of colors, glides on easily and lasts until removed. No smudging!
*The product on the left in the photo above is an eye shadow stick and I'll talk about that in the section below!
Eyeshadow
When you aren't skilled at applying eyeshadow, but still want a little color on your eyes, what's a gal to do? I love eye shadow sticks! They're easy to apply and have great pigmented color!
Laura Mercier Caviar Stick is MY FAVE! It provides great color for the lids and there are 3 easy ways to apply it.
Swipe straight on the lid for a fast, smokey eye.
Apply with a brush for a soft focus look.
Spread with fingers for that, 'oh crap I've got to get out the door in two minutes but still want to look like I have makeup up on' look.
This makeup product makes these looks last all day long!
Probably in about 9th grade, I did one of those quizzes in a magazine that told me what colors work best on my skin tone and I've used them ever since. Luckily, I think the magazine was right. This eyeshadow palette is perfect for busy moms.
It gives you tons of options that are all very forgiving, flattering and easy to use. I had been digging around in my makeup bag for random, one-off eyeshadows, so this set is a dream come true.
This Smashbox Matte Eyes Palette (shown is no longer available, here's a similar set) is so totally user-friendly. It has a variety of colors to choose from so you can decide if you are going for a natural look or need to add some extra drama for an evening look.
The Laura Mercier Ponytail Brush is perfect for those who have a hard time blending. It deposits color smoothly and flawlessly. The Laura Mercier Smokey Eyeliner brush is great to add a little shadow under the eye and at the corner. It's super easy to do a romantic smokey eye with these makeup products.
Lips
I'm way too low-maintenance for lipstick. I try to wear it once in a while, but I never reapply. I'm much more of a lip gloss gal. They are the perfect way to add some color and shine but are much more forgiving than lipstick.
Clarins Instant Light Lip Perfectors treat the lips as you wear them. It's moisturizing and leaves a great color on the lips. Shown in two colors in the above photo.
Laura Mercier Paint Wash is a full-color liquid lipstick. It is super long-lasting and requires minimal touch-ups. This one goes on more like a lip gloss but acts like a lipstick.
Dior Lip Glow is amazing! It's a lip treatment that adjusts to each person's chemistry and gives a natural flush that suits your skin tone. It looks great on everyone and can be worn as a balm, primer or paired with a lipstick.
A HUGE thank you to Yara, for sharing these amazing busy mom makeup products! I continue to use a lot of these products and am so grateful for her suggestions!
Related Posts