Do your kids love to have a lemonade stand? Mine do. It's a great way to teach the kids about earning money and get a very elementary look at running a business. But you can also teach them about giving back too!
Here's how you can take a classic summer right of passage for kids and teach them how to host a lemonade stand for charity.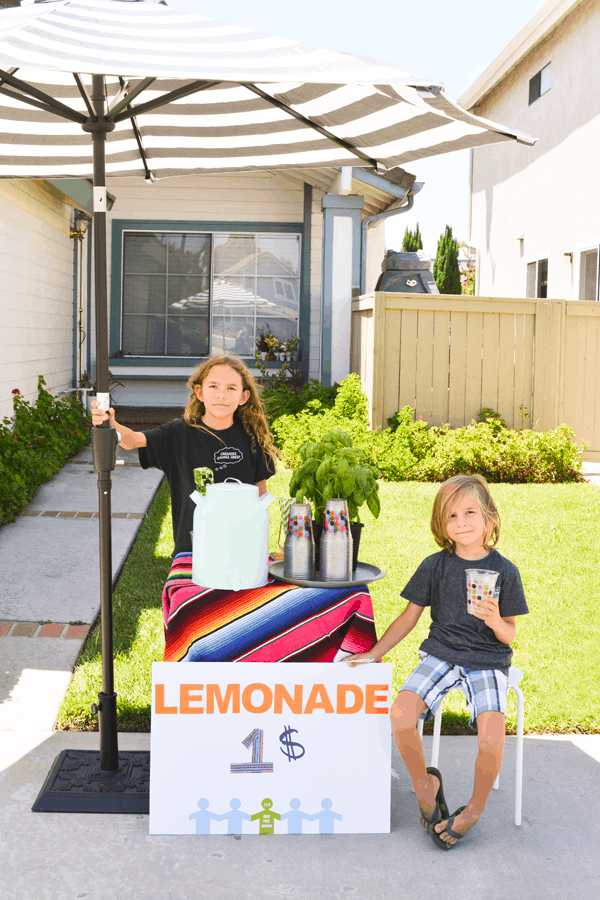 Summer is the perfect time to create a lemonade stand! Not only is it a fun activity for the kids to be a part of, you can also use it to teach them life lessons.
A DIY lemonade stand can make a difference in someone's life. Here's how to set one up, including an easy recipe for a large batch of lemonade. and show your kids that giving back to their community can be super sweet.
Jump to:
Plan Your Lemonade Stand
Define the details
Kids have a need for instant gratification so many lemonade stands happen fast. As long as you have the ingredients, you can host one at any time. But if you need a trip to the store for supplies or to plan around activities, you may need to decide on a date and time.
Define roles
If your kids are of different ages, chances are they might be better suited to handle different parts of the lemonade stand.
My older son loves to be in charge of the money and knows that it's his job to keep it safe. He's also better at math so it really just makes sense.
My youngest son is excellent at sign-making. But you can also get creative and make some balloon signage or even balloon columns to draw more attention.
Both kids can help make the lemonade and, of course, both will try to drum up customers.
A lemonade stand for kids is a great activity to get them ready for school where they will be working on group projects. We talk about how everyone can bring their strengths to the table and work together to get to a common goal.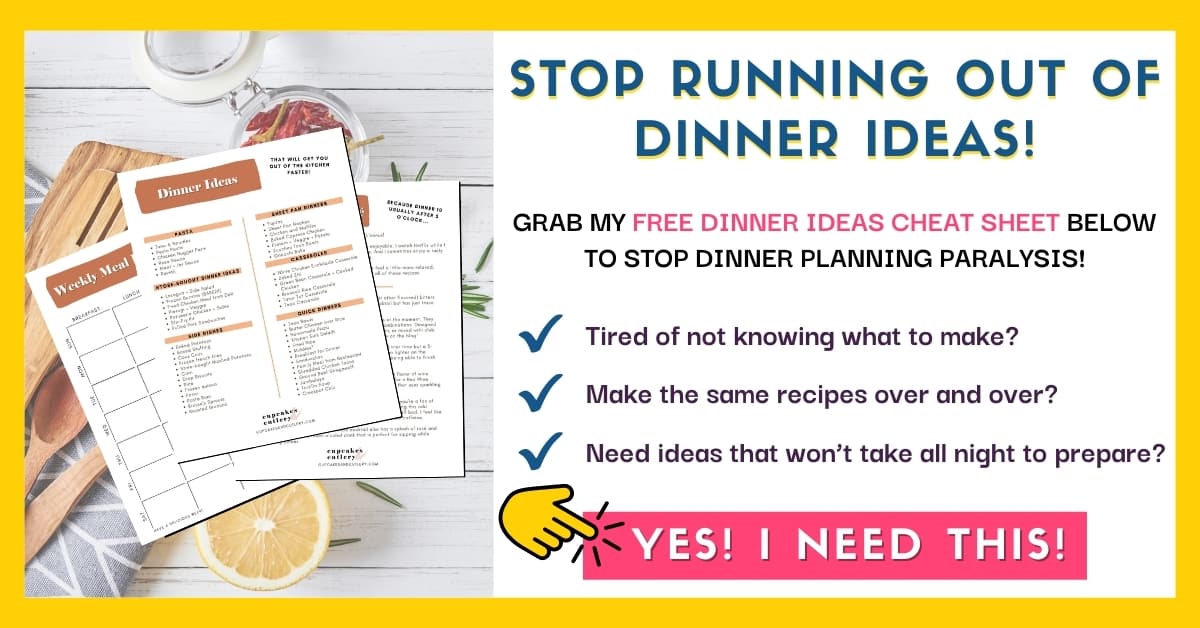 Decide who to raise money for
Instead of selling lemonade just for the sake of it, we decided would donate all the money we made to a local food bank.
At first, the kids were like, "Whaaaaaaaaaaat?! We're giving the money away?!" But as we planned our lemonade stand, we continued to talk about what it might be like to not have food when you wanted or needed it. And quite quickly, they came around.
When you have a common goal, it helps your kids to see a bigger picture and it helps them to stay more involved in the activity.
I also love this because it shows them that they can do good and think about others while still having fun!
Make the lemonade
The kids wanted to help so I premeasured a plastic cup and marked it with the right measurements. This way they could easily measure and pour the ingredients into our drink dispenser with very little help from me.
Of course, you don't have to do this with just a lemonade stand. You could serve another type of drink. Or you could do a bake sale or just about any other type of sale!
They carefully measured and worked together to make the lemonade. I really loved how seriously they took it.
Scroll down for a recipe that will make a big batch of lemonade at once. Or you can just use the powder lemonade mix and keep things super easy.
Set up your stand
Once the lemonade was ready, we headed back outside to get everything set up.
We decided to put out a basil plant for an extra fun touch. I love fresh herbs in beverages so we put this out in case anybody wanted to make their drink a little more interesting.
The best part was that pretty much all the kids that came by the stand gave it a try. My kids have never been fans of basil before, but having it in their lemonade, and getting to try it on their terms really opened them up to something new.
I also think the basil cuts a little of the sweetness. It's a perfect pairing for the lemonade.
Spread the message
The kids loved getting the neighbors to stop for a cool drink on a hot day. They even remembered to explain where the money was going.
The other neighborhood kids loved the idea of giving the money to charity and you could see how proud my kids were.
The kids really took responsibility for the lemonade stand. My oldest surprised me with how business-like he was and how he managed the other kids.
A lot of our customers became volunteers which was really fun.
Donate the money
Although we talk about money from time to time, the lemonade stand was a really great way to talk take it to the next level and talk about keeping money out of sight, ethics and money handling.
Lemonade stands are truly such a great activity for kids! And pretty delicious too. And the kids happily handed over their bank when we were done so I could make a donation.
Consider having a lemonade stand in your neighborhood before school starts. Send an email out to your school friends and neighbors and let them know when you will be set up and that you are donating money to charity.
It's a great way to get kids excited for school by seeing some of their friends, but also to remind them to be thankful for all that they have.
Plan another one
We've set up a charity-focused lemonade stand 3 times now. My boys and their cousins had one while on vacation to raise money for the people in the town we vacation every year after some devastating fires in the area.
And my older son and his friends had a charity lemonade stand over the course of several days to raise money for severe weather in Texas. They ended up donating $1200.
Use this Lemonade recipe
Just like picking a pair of sunglasses or a purse, lemonade recipes are a very personal thing. I don't love sweet drinks so it is rare that I like lemonade.
Adjust the sweetness to your liking!
The recipe below is basically one large pitcher of lemonade multiplied by 4. It will get you started at your stand but if you are in a high-traffic area, have extra ingredients on hand to make more if needed.
More event ideas for kids
More lemonade posts
Large Batch Lemonade Recipe
This large-batch lemonade recipe is perfect for your neighborhood lemonade stand.
Print
Pin
Rate
Save
Saved!
Instructions
Mix it all together in a large beverage dispenser.

Adjust the sugar to your own liking.

Set our basil to enhance the flavor of the lemonade (it helps cut some of the sweetness a bit)
Notes
Be sure to grab a few bags of ice and keep it in an ice chest so you can add it to the cup before adding the lemonade.
Do not add ice to the lemonade as it will water it down.
Nutrition
Serving:
1
cup
|
Calories:
105
kcal
|
Carbohydrates:
28
g
|
Protein:
1
g
|
Fat:
1
g
|
Saturated Fat:
1
g
|
Polyunsaturated Fat:
1
g
|
Monounsaturated Fat:
1
g
|
Sodium:
1
mg
|
Potassium:
41
mg
|
Fiber:
1
g
|
Sugar:
26
g
|
Vitamin A:
2
IU
|
Vitamin C:
15
mg
|
Calcium:
3
mg
|
Iron:
1
mg