This Blue Cheese Vinaigrette makes my heart happy! This is my grandma's recipe and it's SO flavorful. You're really going to love this!
But it's not for the faint of heart. This tangy dressing with paprika, garlic, blue cheese, and apple cider vinegar has a WOW taste that you won't forget.
Originally posted January 23, 2013, This post has been updated to include better images and step-by-step instructions for making this recipe perfectly every time.
I love to find unique salad dressing ideas to change up the typical side salad. While I love to make my grandmother's Blue Cheese vinaigrette with apple cider vinegar, some people just can't handle the flavor punch.
Keep that in mind if you decide to try this out!
My Grandmother's Salad Dressing
If you don't want backstory, skip this section.
This vinaigrette recipe is my favorite! Not only does it taste great (for some it is an acquired taste), but there are also family ties.
I only know this salad dressing as "Grandma's Dressing."
When you taste it, if you like it, you crave it. If you taste it and don't like it, you never want it again. I'll explain more about that in a minute.
The story goes that after my grandma tasted this vinaigrette with blue cheese at a neighbor's house, decades ago, she asked for the recipe.
But they wouldn't give it to her! So when they were making the dressing, my grandmother made sure to hang around and watch what they were doing very closely.
She went home and wrote down everything she could remember and then modified it to taste. Yup.
One of the many reasons I love my grandma. I'm so glad she stole this recipe.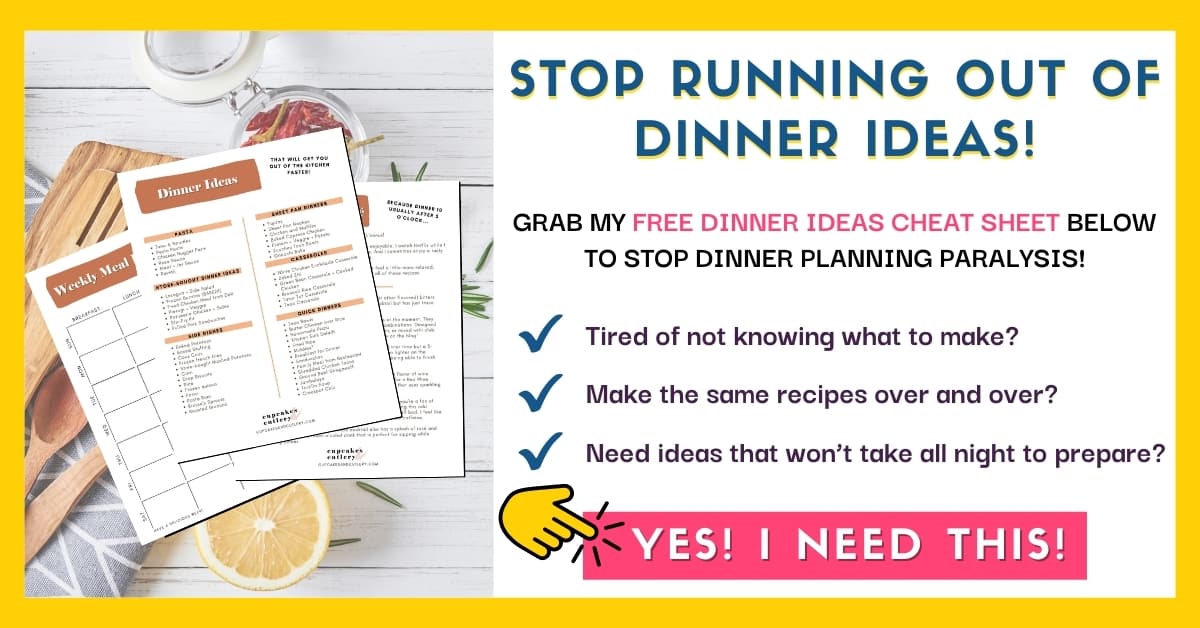 Why This Recipe Works
Good food is meant to be shared, people! So I want to share this zingy Blue Cheese Vinaigrette dressing recipe with you.
This dressing is a bit different from a traditional, creamy blue cheese dressing.
This has an oil and vinegar base and real blue cheese crumbles, which I love!
Blue cheese is a strong flavor and it isn't for everyone. But if you are a fan, you'll love the strong flavor from this delicious vinaigrette.
You can use this on top of your favorite mixture of salad greens and serve it as a side dish or main course salad.
There are a few things you should know about this dressing. It's super bold. It's a lot of in-your-face flavor from the garlic and blue cheese. And vinegar. And mustard and paprika.
Because of all the bold flavors, this would be best when paired with simple chicken or pork dishes.
Ingredient Notes
Scroll to the bottom for full measurements and instructions in the printable recipe card!
How to Make Blue Cheese Vinaigrette
This Blue Cheese Vinaigrette Dressing Recipe is a flavor explosion and it's made a bit different than typical dressing recipes.
We've always made this recipe in a large canning jar. It makes it super easy to shake everything together and pop it right in the fridge.
1. Make a Paste
Use a garlic press and place crushed garlic on a piece of waxed or parchment paper. Add the salt.
Use the side of a large knife to create a paste by pressing the garlic and salt together.
My family has always used a mortar and pestle for making this salad dressing. But I never unpacked mine after my move 7 years ago...
I do have a video in this post that further explains making the garlic paste I showed you above. Be sure to watch it if you haven't already.
2. Put the garlic paste into the mason jar
When you make it on the parchment paper it is really easy to use the side of the knife to slide it right into the jar.
2. Add your spices
Next, add your spices to the jar.
The recipe uses dry mustard and paprika. While I do use paprika fairly regularly (I like to sprinkle it on before roasting veggies), I hardly ever use dry mustard.
If you think you want to make this recipe, be sure to double-check that you have these things.
So often, I am midway through a recipe and realize I don't have what I need. You would think I would learn from that mistake...
3. Add Oil and Vinegar
Add two tablespoons each of oil and apple cider vinegar to the other ingredients right in the jar.
This helps distribute all the flavors by giving it a little bit of moisture. It helps when you mix everything up later in the process.
5. Crumble the Blue Cheese
If you aren't a blue cheese fan, you aren't going to like this Blue Cheese Vinaigrette.
There's a time and a place for stinky blue cheese and this is it!
This recipe calls for lots of it. But you don't want huge chunks.
Use a butter knife to chop it up then add it to the jar. You want small pieces so some melt into the oil and make it the tiniest bit creamy.
And I like blue cheese, but huge blue cheese chunks have never been my thing.
6. Add the rest of the oil and vinegar and shake it
Add the rest of the oil and vinegar to the mason jar and shake the crap out of it.
Leave the jar out on the counter for 30 minutes to 2 hours, at room temperature.
This allows the cheese to break down in the vinegar a little and for all the flavors to start to marry.
Then either dress a salad with your homemade blue cheese vinaigrette dressing or put it in the fridge until you're ready to use it.
7. How to Serve
We have always served this Blue Cheese Vinaigrette dressing over romaine but feel free to choose what lettuce you like best.
Because this has so much flavor on its own, you may want to choose a lettuce with a more mild flavor.
Iceberg is great. Butter lettuce would be tasty. Romaine is perfect.
Kale might have too much flavor. And you're probably sick of kale anyway.
This unique side salad is best when tossed in a big bowl right before serving.
This is pungent stuff, you guys. You don't want a pool of this at the bottom of your bowl.
This is a bold choice to serve when having company. I always have another dressing option available as well. But for those of us who love blue cheese, this dressing is a dream!
Tips
A little of this dressing goes a long way. It is packed with flavor.
The longer it sits, the more pungent it gets. While you do leave this to sit for a up to a few hours before eating the first time, you will not want to keep it past 3 days total.
I suggest you make this recipe as written the first time and then make modifications based on your flavor preferences if you need to the next time.
Frequently Asked Questions
What type of blue cheese do I use?
You can buy pre-crumbled blue cheese but I find that the flavor can sometimes be off. The cheese also tends to be really dry which doesn't mix well. I prefer to buy a decent quality wedge (you know, from the fancy cheese section of the store). And then chop it up myself. You can also buy Roquefort if you see it. It's usually a little bit creamy in flavor than standard blue cheese.
How do you store the dressing?
Keep the leftovers in an air-tight container in the refrigerator for up to 3 days. It gets zingier as the days pass.
Is this the Outback recipe?
No. I have never tried the Outback Vinaigrette dressing. I would imagine that theirs has a little less flavor since they need to appeal to a larger audience.
Dear Grandma, thank you for being sneaky and stealing this recipe from your neighbor.
Related Recipes
Blue Cheese Vinaigrette
This tangy vinaigrette dressing is full of bold flavors and makes a unique side salad that pairs perfectly with steak. With creamy blue cheese, apple cider vinegar and garlic, you'll crave this salad dressing.
Print
Pin
Rate
Save
Saved!
Instructions
Crush garlic on to a piece of waxed paper.

Add salt and create a paste by crushing together with the side of a large knife.

Add garlic paste to a large Mason jar.

To the jar, add paprika, dry mustard and 2 teaspoon each of the oil and apple cider vinegar.

Put on the lid and mix well.

Cut up blue cheese wedge (or blue cheese crumbles) and add to the Mason jar.

Add remaining oil and vinegar.

Shake well.

Allow salad dressing to remain at room temperature for anywhere from 30 minutes to 2 hours, before putting it in the fridge.

Serve on romaine salad.
Notes
The longer this dressing sits, the more flavor it gets! While this Vinaigrette with blue cheese might last longer, you won't want to use it past 3-4 days.
Use sparingly. You can always add more, but you can have too much of this dressing.
Also, don't serve on date night. :)
I noted this makes 8 servings but it probably could stretch even more.
*Nutritional values are slightly off as it doesn't know how to calculate the extra teaspoons of the apple cider vinegar or oil.
Nutrition
Serving:
1
g
|
Calories:
249
kcal
|
Carbohydrates:
1
g
|
Protein:
1
g
|
Fat:
27
g
|
Saturated Fat:
4
g
|
Polyunsaturated Fat:
16
g
|
Monounsaturated Fat:
6
g
|
Trans Fat:
1
g
|
Cholesterol:
1
mg
|
Sodium:
585
mg
|
Potassium:
24
mg
|
Fiber:
1
g
|
Sugar:
1
g
|
Vitamin A:
11
IU
|
Vitamin C:
1
mg
|
Calcium:
5
mg
|
Iron:
1
mg