It took me a while to wear jumpsuits. Sometimes they are a little too hoochie mama or body conscious. But now they are basically part of my mom uniform. I've been getting a lot of requests for the links to my favorites so I put together this post so you can be cute and comfortable too.
This post contains affiliate links. What that means is if you purchase something through one of these links, I may get a little monetary reward. It's usually only enough to pay for a cute little ring from Forever 21 that will turn my finger green. But still...
Best Jumpsuits for Busy Moms
This is my FAVORITE jumpsuit. It's black, baggy, still a little sexy and can be dressed up or down. I looked for a few months for this perfect jumpsuit that was in my head. Luckily I found it, finally, at Forever 21 although this exact one is sold out. :( It is my goal in life to be comfortable in what I wear. But I also want to look a little stylish and chic at the same time.
It's so forgiving, it's great for hot weather and works with a ton of body types. Although I'm thin, I have hips for days. I usually look for an a-line in skirts and dresses and the cut of this baggy one piece is great for camouflaging my width. These have a drop-waist, harem style bottom. SO roomy and comfortable.
I found one similar on Amazon! Also, the black slides I have on are no longer available in black from Old Navy, but they do have them in cognac brown and they are less than $6 so...
SHOP THIS LOOK!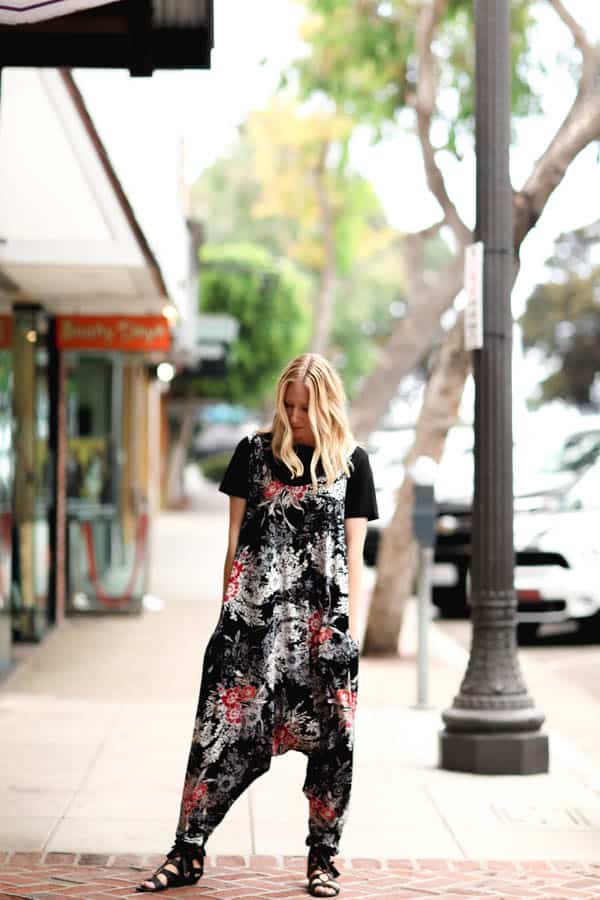 I am constantly browsing around online to find the perfect easy pieces. I found these on Amazon (and OMG they come in like 700 colors!). As the weather is starting to cool down, I'm also looking for easy layering pieces so these can move right in to fall with me. I love that this one is patterned. You know I love shopping on Amazon!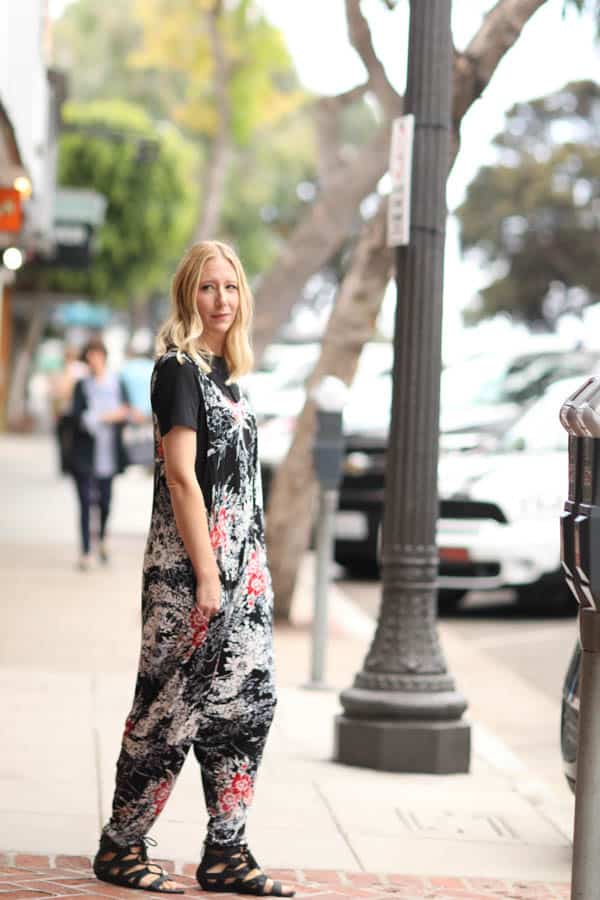 I've been finding tons of fun stuff on Amazon not just jumpsuits. (I'm also obsessed with these pants that I have in several colors). These are cotton and so soft! Plus pockets. Everyone loves pockets! And a lot of items on Amazon have free shipping so if they don't work, you just easily ship them right back!
SHOP THIS LOOK!

And now I want ALL of these too! You may be able to tell from the stores that I found these at, I don't like to spend a lot of money. I usually only shop
Anthropologie
or
Free People
when there is a sale. Sometimes that means that sizes are sold out. Also,
Old Navy
has sales ALL the time so I never buy full price there.


Let's all be twinsies! Do you have a favorite jumpsuit? Share in the comments!
First two images by Jess Pirro Photography
Last two images by Bleudog Photography
You may also like posts:
Date Night Looks: Maxi with Sneakers
Beauty and Fashion Trends for Fall