Learn how to make the easiest Vanilla Cinnamon Simple Syrup to use in iced coffee, cocktails and in baking recipes. This simple syrup is made with real vanilla beans, cinnamon sticks, and sugar. All these pure ingredients make the sweet, spicy flavors just explode!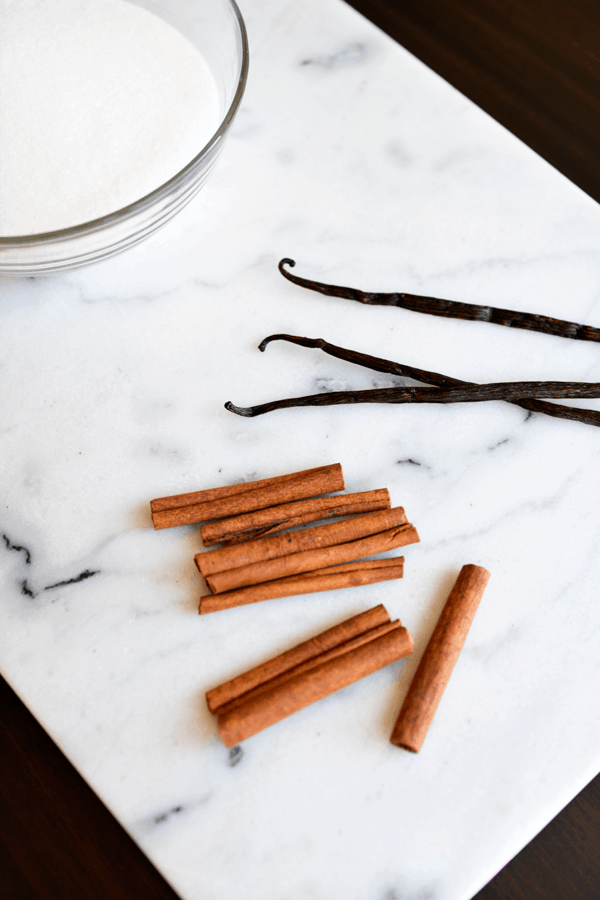 You HAVE to make this Vanilla Cinnamon Simple Syrup recipe! I made it for my rum punch recipe. But you absolutely don't have to use this only in cocktails.
I put a little bit in some freshly squeezed grapefruit juice for my son and he totally freaked out. It is great in iced coffee or drizzled onto cakes.
Jump to:
Adds a Warm Sweetness to Drinks
A classic simple syrup is a great way to sweeten up homemade cocktails. But when you add extra flavorings, you can turn a basic drink into something extraordinary.
Flavored simple syrups, like this one with vanilla and cinnamon, add more layers of flavor and are super easy to make.
You can quickly get concentrated flavor into whatever you're adding it to. And I love that you can modify it to suit your sweetness preferences. Sometimes I use very little (to no) sugar like in my Lavender Tea.
Other times, I make it with equal parts sugar like in my Basil Simple Syrup recipe. It's in your hands, which I love.
While I sometimes just make simple syrup for one cocktail, when you make a batch of something flavored, you typically have a bunch leftover. So you can make a bunch of cocktails for a crowd or enjoy one by yourself.
What I love about this simple syrup with vanilla and cinnamon is that it adds this gorgeous warm, spiced flavor to anything you add it to. It pairs really well with spiced rum and is great in tropical-type drinks.
Don't love cinnamon? Here's my plain Vanilla Simple Syrup instead.
Ingredients
I picked up some really delicious Mexican vanilla beans. Really, any kind of vanilla beans would work but the flavor profile of these beans really fit what I was looking for to pair with some other flavors I had in my mind for the punch.
Then I picked up some Cassia cinnamon sticks. Store-bought is totally fine but I assure you the flavor from this syrup has a little bit to do with the quality of ingredients. So if you can, spend the time and track down these products!
Otherwise, all you need is plain sugar and water to make this simple recipe.
Directions
First add the cinnamon sticks to a saucepan and smashed them up with a muddler.
I've also done this before laying them flat on a cutting board, laying a chef's knife on top of them and smashing the knife with the heel of my hand. Either way works. You just want to open them up so the flavors can really come out.
Next split 2 vanilla beans and scrape out the seeds into the saucepan. Then put the rest of the vanilla bean in the pan too.
Add the sugar and water to the pan and bring it to a slight boil, stirring occasionally to make sure the sugar dissolved.
I let it simmer for about 5 minutes before removing it from the heat.
Cover the pan and let it sit and infuse for about 5 hours.
Some recipes will tell you to let it sit overnight but I wanted to make sure that the flavors were not so intense that they would overpower the other flavors of the punch.
And believe me, this was SUPER flavorful after 5 hours. I strained it through a sieve into a jar and popped it in the fridge.
It's a warm, golden color and it's perfect for all kinds of beverages!
How To Use Homemade Simple Syrup
This is an amazing syrup that you can use in so many ways. Here are some of my favorites.
In mocktails and homemade sodas
In homemade lattes (or iced coffee)
In homemade glazes for cakes and breads
Drizzled over ice cream and desserts or even waffles!
Frequently Asked Questions
How should I store this simple syrup?
This syrup should last a very long time in an air-tight jar in the fridge. I would use it up to 2 weeks after making it.
Can I use this recipe to make any other flavors?
Yes! Use this recipe to infuse any whole spices or herbs into a simple syrup - fresh mint, rosemary and thyme work really well, as does whole star anise.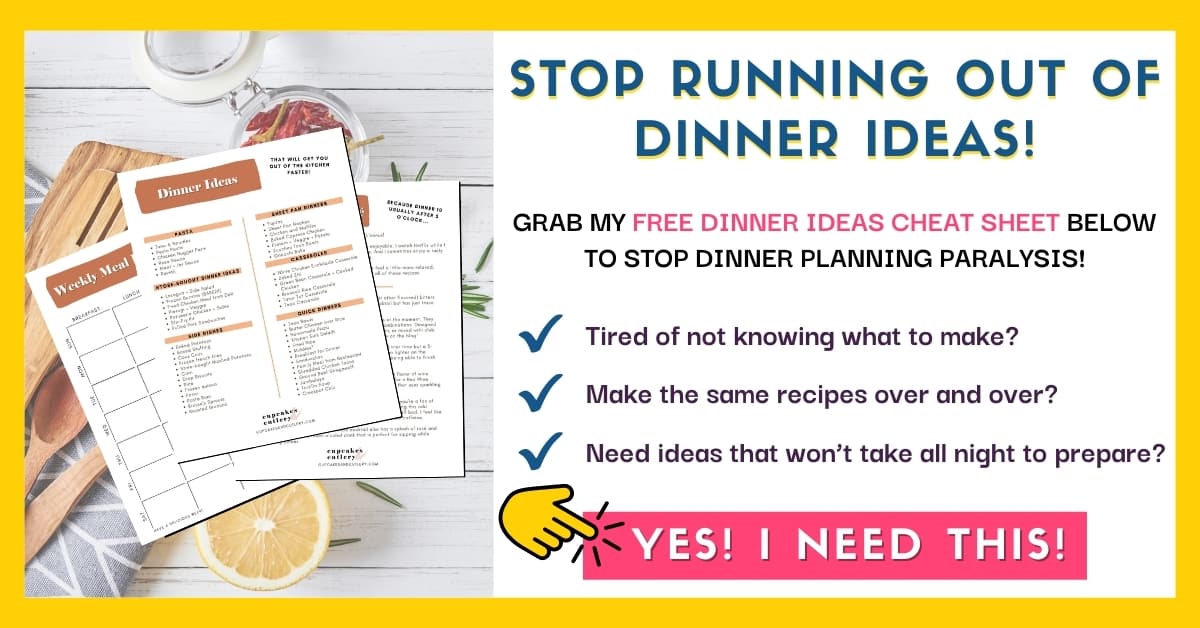 Related Recipes
Save this and pin it for later!
If you want to save this recipe make sure you Pin it for later! If you are not already you can follow me on Pinterest, as well as keep up with me on Facebook, Instagram and YouTube. If you make this recipe make sure to tag me in your photos and leave a star rating below!
Cinnamon Vanilla Simple Syrup
This crazy tasty simple syrup recipe is perfect for all kinds of cocktail recipes!
Print
Pin
Rate
Save
Saved!
Ingredients
2

Mexican vanilla beans

split and seeds scraped out

1

oz

Cassia cinnamon sticks

cracked

2

cups

sugar

2

cups

water
Instructions
Split vanilla beans and add seed and bean to a saucepan.

Add cinnamon sticks to a saucepan and muddle them to crack them open.

Add sugar and water and bring to a slight boil.

Let boil approximately 5 minutes then remove from heat and cover.

Let sit for at least 5 hours, up to overnight.

Strain through a fine-mesh sieve into an airtight container.

Use in cocktail and beverage recipes.
Notes
Store in an air-tight jar or bottle in the fridge for up to 2 weeks.
To make this less sweet, you can use less sugar. I like to do 1 cup of sugar to 2 cups of water.
Nutrition
Serving:
13
Servings
|
Calories:
125
kcal
|
Carbohydrates:
33
g
|
Sodium:
2
mg
|
Fiber:
1
g
|
Sugar:
31
g
This post was originally published on May 24, 2015, and has now been updated with updated links, and more information and instructions!