With items missing from our local stores, I decided to put together a list of resources for how to get food and drinks delivered to your home.
Whether you can't leave or just want to do your part to distance yourself from others, this list is full of great options for getting meals and groceries, liquor and snacks delivered to your house.
While many of these services are currently backed up or not offering delivery, I know they are working hard to once again be a great resource for feeding your family.
Give them a try and check back to see which ones are running smoothly. Need more easy dinner ideas? Check out these pantry staples recipes to help you use what you might already have!
Some links in this post may be affiliate links. As an Amazon Associate in the Amazon Services LLC Associates Program, I earn from qualifying purchases by linking to Amazon.com and affiliated sites. I also participate in affiliate programs for other retailers.
I will keep updating this post as I try a new service or new information becomes available!
How to get food and drinks delivered to your home
With elderly parents in another town and my own family that I am also trying to feed, groceries have been on my mind. Many of my usual online shopping sites have been backed up so I have been looking into new ways to get food delivered to the house.
In an effort to social distance, this list is full of ideas to help you get food to your home.
And while this might feel like a necessity now, this list will be convenient to you in the future when looking for alternate ways to get dinner on the table, or other food items, for your family.
I'm sharing standard grocery delivery options as well as more creative ways to get food to your house.
Grocery delivery
While some of these services are backed up, they will eventually get back on track. Depending on where you live, you may have more luck so give them a shot!
And many of your local stores allow for ordering online for pick up! This is another great option for people who are trying to distance themselves.
UPDATE: (3/21/20) As my husband had to be out of the house anyway, he went by the store to grab a few things (even though I have a delivery scheduled). He said it wasn't fully stocked but there were at least a few options of most things. They were still out of eggs, but we got bread.
If you are healthy and willing, you will get food quicker from your store most likely, as these delivery services get everything worked out.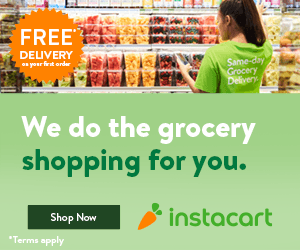 Instacart handles most of the delivery for your local grocery stores. Once you have an account with them, you can order from a variety of stores in your area.
You can enter your zip code to see what stores are available in your area and choose where you want to order from.
I have used them a few times and it was a decent experience. A few of the items I wanted were substituted with something else that wasn't a close match but I think that depends on your shopper's knowledge of food.
In some areas, Instacart also works delivers Bev Mo, Total Wine, Costco and natural stores.
Try a Free Express Membership Trial!
UPDATE: Instead of delivering within a few hours, Instacart seems to have moved it to a first available situation. I placed an order on Monday to be delivered on Saturday (which it says is the first available time slot). You can add and delete items from your order up until a few hours before they shop.
Feedback on my Facebook page says that some people have had ordered canceled for no reason so we're cautiously optimistic that we'll get our order.
I have used Instacart for order and did get it although most of what I wanted was sold out. You can check daily to see if new delivery times open up for other stores, but you still need to plan ahead if you want to use this service to have someone deliver to you.
---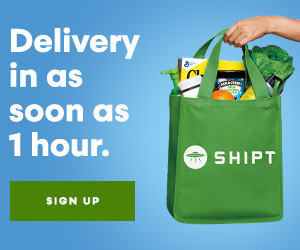 Shipt is another grocery delivery service. This one is owned by Target and while I haven't used it yet, I have heard from a few people that it is more expensive.
Like, Instacart, Shipt delivers from many different types of stores including Target, Sur la Table and Petco in as soon as 1 hour.
UPDATE: I tried to order Target for a Shipt delivery and was unable to. It just said there wasn't any delivery available. I have not tried it since.
---
As everything starts to settle down, Amazon Fresh will probably continue to be my go-to source for online grocery shopping. With free delivery (over a certain dollar amount), it is convenient and has great prices.
To see if it's up and running again, put a few things in your cart and check delivery availability. Also check Pantry and Prime for grocery items.
UPDATE: Amazon has been getting back some toilet paper. It's still hard to come by but if you need some, keep checking!
I have been checking Amazon Fresh just about every other day to see if any delivery spots pop up. They seem to be pretty hard to come by and it is sais that they release spots at midnight and maybe around 5 pm.
I have only found one delivery spot so far and was able to order eggs, chicken, ground turkey, butter, etc. (no toilet paper) for delivery in 2 days. It locked the order and didn't let me add or take away from it so it's good to know what you need and order it all at once.
Some are having better luck with Whole Foods same-day delivery.
NOTE: To try to snag a delivery spot for Amazon Fresh or Whole Foods, have your cart ready to go so when you see an open spot you can snag it. If you take time putting things in your cart, the slot is gone by the time you are done.
How to get meat and produce delivered to your home
Having meat and produce delivered to your home is a great way to have delicious food to feed yourself and your family and keeps you out of the grocery store.
Meat delivery
I have just recently worked with Perdue Farms in the past few months and I think this is such an amazing option. My mom was just able to order premium protein (chicken, pork, beef) from them and get it delivered to her even when other grocery services couldn't.
You can buy Perdue Farms products individually, or in bundles (which also save money) and they offer things like bacon, pork chops, chopped chicken, Dino Nuggets, strip steaks, hot dogs and even lamb.
Check out my post on my experience using their home delivery service and find a yummy recipe for homemade chicken tenders!
They are experiencing a slight delay in shipping. Any orders placed now will ship in about 14 days. So plan ahead. The Specialty Sausage Bundles seem to be shipping quicker!
UPDATE: I just tried to place an order and everything is pretty much sold out. The only available option that I could see without going through every item individually is this Specialty Sausage Bundle.
I received an update from the company and they are still processing but backlogged. Check back in the next few weeks for access to more product and quicker shipping times.
Get 10% off your order with code: FARMER10
---
Produce delivery
A friend on Instagram posted about Imperfect Foods and I think it's such a great idea. I will be using this service and have it set to start next Thursday!
Imperfect Foods has all kinds of different items to feed your family. From sprouted bread (which I'll take because I can't find any bread, anywhere!) to alternative milks plus fruits and veggies they have a great selection.
Imperfect foods are those not so pretty pieces of produce that grocery stores can't sell. This company helps eliminate food waste which is so cool!
They even have some pantry basics like dried lentils and quinoa and nuts.
They deliver to you weekly or bi-weekly. And you can skip your order as well if you don't need anything that week. Your delivery day depends on your zip code. And you can have them ship a box they curate or pick what you want to have delivered.
No matter how much or little you order, delivery is $4.99. I'm going to see if they deliver to my mom's area as well.
UPDATE: I got my first Imperfect Foods order last night! I had forgotten it was scheduled and got an email the morning before letting me know what I was getting.
Because I didn't go in and pick what I wanted, they put together the box for me. It was full of items that I had on my grocery list plus other things that I could easily use in meals for my family.
My box, including shipping was $20 and it was so easy to get fruit and veggies delivered to my door!
---
Try a meal prep service
I have always wanted to try one of these meal prep delivery services and now would be a perfect time. Instead of ordering grocery items, you order meals. They come almost fully prepped and you cook them at home.
Each works a little bit differently so browse to find one that feels right for your needs.
This list doesn't cover all the dietary restrictions but I know that they are probably available for you too. I've seen several meal delivery services that are vegan or gluten-free so just do a little bit more research to find what you need.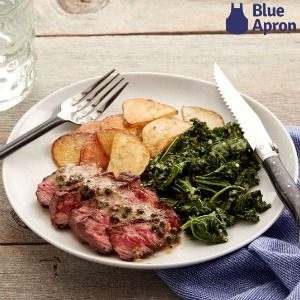 Blue Apron sends all the ingredients for yet simple weeknight meals on a weekly basis. From pork buns to chicken ramen to egg and kale hash, this will help you put dinner on the table without having to leave your house for groceries.
---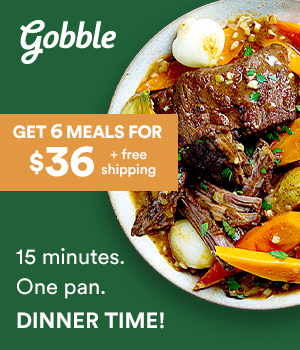 Gobble is a convenient, fast, easy, and flexible way to cook dinners for your family. In under 10 minutes, you can serve a fresh and delicious meal with no shopping, chopping or fuss. Gobble delivers the ingredients and you cook the meal!
---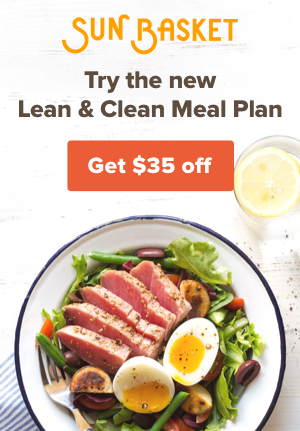 Sun Basket is a healthy meal delivery service offering fresh, organic ingredients and easy recipes delivered to your door weekly. You can choose your meals each week or opt into a menu plan, including Paleo, Gluten-Free and Vegetarian options.
Sun Basket makes it easy to cook delicious meals, eat clean, and feel great. Plus the packaging is 100% recyclable.
---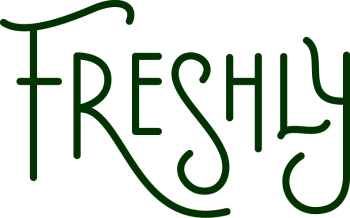 Freshly delivers chef-cooked and nutritionist-designed meals that are made with real, whole foods, and no artificial preservatives or sweeteners.
Customers choose from a rotating weekly menu of 30+ meals that are ready to heat and eat in 3 minutes.
---
Local restaurant deliveries
Whether you can't get groceries or just want to help support a local business, having lunch or dinner delivered from a local restaurant is a great idea.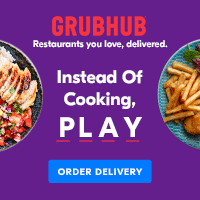 Grub Hub is an online and mobile food-ordering company that connects you with local restaurants. Leave the delivery to them. You just stay home enjoy a night off from cooking.
---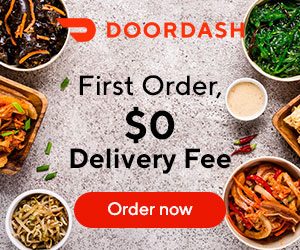 Doordash is a similar service that gets your favorite restaurant delivered! We use these types of services on really busy weeknights or lazy weekends. But now it might be a great way to get food to yourself or people you care about.
UPDATE: Not only does Doordash deliver local restaurants, they also deliver from 7-11 in my area. This means you can also get junk foods, possibly milk, water, paper towels delivered this way as well! In a few days I may Doordash ice cream (they had Ben and Jerry's) as a surprise for the kids.
How to drinks delivered to your home
Wine delivery
I've been using Winc for my wine club for years! It's super easy to use, the wines are delicious and the price point is awesome.
Even though you are signing up for a wine club, it's easy to skip the months where you don't need or want (it happens) any. And my shipment is usually only 3 bottles.
When I found out that my friend in PA couldn't buy wine locally because the liquors stores had shut, I was able to send her wine from my Winc account.
I know wine isn't a necessity right now, but it sure does help things to feel a little bit normal.
---
Liquor delivery
Drizly is my go-to service for getting alcohol delivery at home. The items arrive in about an hour and come from local shops. Just input your zip code to get pricing and availability near you.
Drizly delivers not only liquor but beer and wine also. They have a selection of sodas and mixer along with a limited selection fresh fruit and sancks (think party snacks and junk food).
UPDATE: I just used them to order snacks to be delivered to my parents. You can see which stores are available to shop from in your area. I chose a liquor store. I was able to buy her chips, salsa, beef jerky, and some soda and juices, but also 2 gallons of milk and 2 rolls of paper towels!
And her order was delivered in half an hou!
I checked Drizly for my address and it shops only legit beer and wine stores so no snack items available for us. :( But worth checking out!
---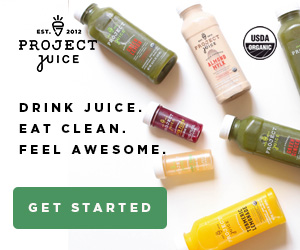 I like to try to get my fresh juices from small local shops. But with a lot of those closed down, Project Juice is still handling online orders.
Customers can customize their juice delivery or build their own cleanse by selecting their favorite products. Project Juice works with local, certified organic farms to create delicious, nutrient-dense cold-pressed juices and juice cleanses delivered directly to your customer's doorstep.
I'm certainly not worried about a cleanse right now, but it is available.
---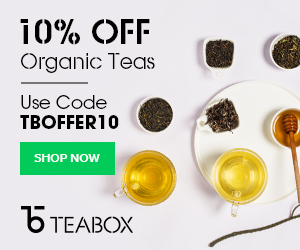 Whether you're a tea lover or have an older family member who is, Teabox would be a great place to buy tea.
Along with tea, Teabox wants to rekindle the experience and all that comes with it. Since we all need a little extra self-care right now, taking daily tea time is a great idea.
---
Snack and candy deliveries
While many grocery stores have bulk bins and packaged snack foods, if you can't get to the store, you're out of luck.
Shopping at on OhNuts.com is a great way to get snacks (like heart-healthy nuts and dried fruits) plus chocolate and candies delivered to your homes.
Plus, if you're like us, several family members have birthdays that we can't celebrate with them. I'm going to be sending some delicious candy gifts!
Browse this site to see all the things they have (they even have some nut flours in case you want to do some baking).
---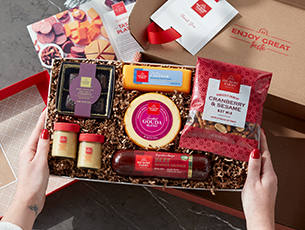 Hickory Farms is a great place for items that are mostly shelf-stable. They have tons of snack options, some meats and would be such a delight to receive right now.
Check out the Hickory Farms site to see everything they have to offer!
---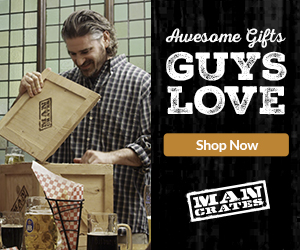 Although Man Crates has lots of gift items for men, this is also a great place to find snack foods. I'm all about infusing life with a little extra fun right now.
And Man Crates can help you do that! They're packaged really fun and would be a nice surprise to open up!
---
I tried to think out of the box with this list. While the news is saying there is enough food to go around, I know some people are still really worried.
Also, if you are worried about someone or a family member, you may want to send them a care package of things they might not buy themselves right now.
Top tips
Before taking the time to put in your full order on any site, add 1-2 items to the basket and then attempt the check out process. That is the best way to know if there are delivery times available or that they still have their online business running.
Check back to the stores often as they will be hiring more employees to carry the burden and slots will become available.
Amazon Fresh has always been my go-to for online grocery delivery. At the moment, they are reserving the platform for really important items and I haven't been able to get a grocery delivery, but again, check back! They are hiring as well.
Safety first
Keep in mind that you need to take care when accepting your delivery. Take whatever precautions you think are necessary before bringing the packages into your home.
At the moment, you'll want to allow the delivery person to leave your package and wait until they are gone to get it.
If there is a liquor delivery, you may need to sign. Consider having wipes by the door to hold the pen to decrease any contact with their receipts or signing devices.
Here is one article that walks you through how to open and receive packages as safe as possible.
Pin or bookmark these ideas for later
If you're stuck at home and have been thinking about how to have food and drink delivered to you, this list gives you many options to try! If you've found another way, consider leaving it in the comments to help others!